Life is how you take it. Though we keep facing multiple situations in life but it gives us a pool of experiences later on. In early years of teenage life, there are many ups-downs associated with career, relationships etc. The teenage period may be immature at times but after years, when we look back, it just bring smiles on our faces. Besides this, the most daunting part of life is exploring oneself which is followed by establishing in the competitive world.  But most of the Indian teenagers particularly, small town teenagers have a restricted outlook towards life and they could never differentiate between being EDUCATED and LIVING through it .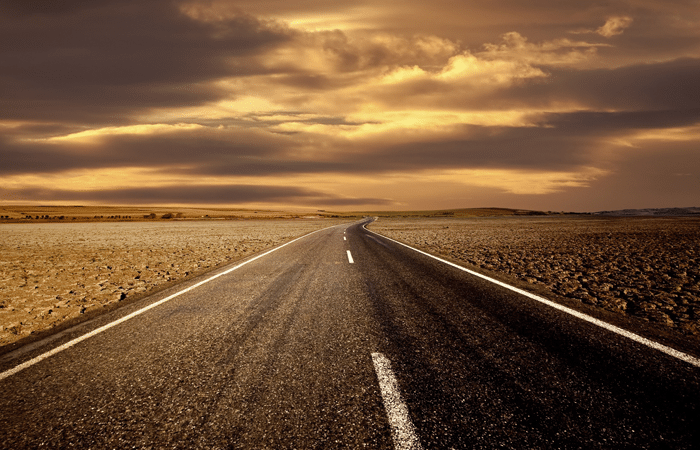 Does education teaches us a way of life?
Small town teenagers are not taught to go beyond their comfort zones and explore themselves. However, building an identity and going out of comfort zones to get established is important. But one thing that keeps bothering me is that is our education system competent enough to teach us way of life? In early days of school, we are more focused on cramming books and being ahead just by grades. Even in colleges, we are more inclined towards getting degrees and not the skills. We are not concerned with realities and outer world. As of me, I also grew up as any ordinary teenager and realized very late that what I wanted to do in life.  My school life turned out really great but I didn't realize my inner strengths at that time. Life was being fine to me since I didn't expect much. My life revolved around studies, parents, and my sibling. However, as time flew and I had to decide about my career, I didn't really know what to do.
Is blending education with real life crucial?
In small towns, we don't have the right exposure and guidance that can make us familiar with our interests and tell us our inner desires. We are made to do what our relatives might be doing since they are the perfect guide for our parents and we are not strong enough to take our decisions. We overlook the idea of blending real life with our education and just end up with a degree which remains a paper and not our future. In my graduation, I took up computer science degree that turned out to be hell as I completed my third year. It was due to multiple reasons. Out of all reasons, I consider my weaknesses as the top one. I wasn't competent, decisive to take my life the way I wanted. I had to rely on others but it kept bothering till the end my degree. Going to college and completing a degree was more of a burden than to learn something new and get established in real world. But it couldn't stop me from getting what I wanted. As they say, if you have the will, you will find ways.
Getting out of the comfort zone and understanding our passions
The circumstances put a great influence in our lives but if we want, they can't stop us from living our passions and doing what we want in life. I wanted to do something extra ordinary but couldn't figure out what it was. But my god has been my strength till today and he is making me stronger for tomorrow.
I got selected in MNCs through campus placements but that wasn't what I was waiting for. Final exams were near but I had some other plans. I started looking for a job. It seemed weird to many but the will to be financially independent and doing something to learn new kept bothering me. I went to schools for teaching jobs but couldn't make it. Finally, I was selected by a local IT company for content writing profile. I didn't know what content writing was. But I had written a couple of letter to editors to English dailies and they even got published. Even I had the interest to write dairies but couldn't do due to time constraint.
Slowly and steadily, I got used to the corporate environment but multiple pressures kept bothering me. But my plans were not what others wanted me too. I wanted to explore and explore. I continued my job in spite of so much pressure.
What is your idea of life?
Opinions vary and so do the ideas to life. I believed in education that taught me the way of life and not prepared me for a rat race. Lack of exposure, guidance and support often lands us in wrong decisions. Education is something that teaches us to survive in the competitive world. In life, there are plenty of situations that break you, shake you but how long you keep the faith is what makes you at the end. I always believed that books can't do wonders for students who lack confidence but vice-versa is indeed possible. I want to dream big and paving my way.
Today, I am a freelance writer and undoubtedly giving my best to flourish. I have not been in the industry for a long time but hope to do wonders one day. Being a girl, I love to work and call myself financially independent. I am all set to break the shackles of traditional life meant for girls and reach heights.  No matter what writing means to me, I wish to be seen as framing public policies some day and making my country proud of this Indian girl. For this, I am continuing my Education in "Public Administration", blended with real-life touch.
My strength has been my almighty and undoubtedly, my mother.
There are thousands of teenagers seeking solutions to live the way they want. Be positive. Educate yourself in a way that it teaches you the way of life and not just get your scores. Life is all about exploring and if you really want to, there are plenty to do so.