It took me a while to finally watch the recent ad by Nike, Da Da Ding, featuring my favorite Deepika Padukone and 10 more spirited athletes. The ad is, no doubt, visually gripping. Inspiring. And definitely motivating to go out and play. Full marks to the people who conceived the idea. A great campaign that successfully managed to get 1,613,280 views and 10647 comments on YouTube within just four days of releasing the video, and still counting.
But are we missing something here?
Two things initially enticed me to watch the video. Deepika, and the social media buzz all around about the ad. Once done viewing the ad, I did watch it for five more times. No. Not because I was hooked to it. But because other than Deepika, Ishita Malaviya(India's first professional female surfer), Joshna Chinappa(Indian Squash player, currently ranked 10th in the world), and Smriti Mandhana(Indian women cricket team's opening batsman), I was clueless about the rest of the gang. Let me confess, I don't know them.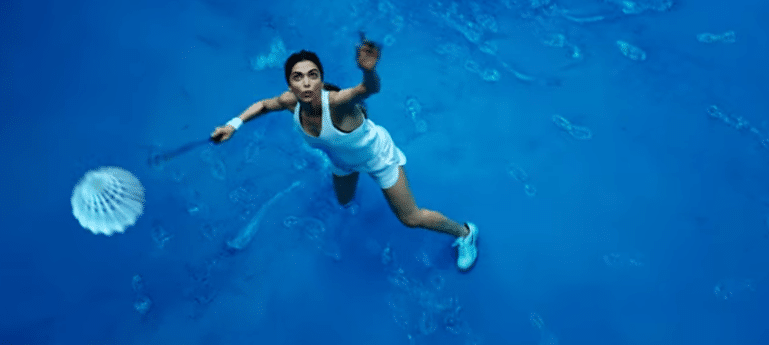 Pity on me! Am I the only one ignorant of them in India? I quickly asked some of my friends who liked and shared the video if they know the gang of girls in the ad. The answer was a reluctant "NO" from all of them.
Unfortunately, the ad is not about Deepika Padukone. Her popularity answers the question why she is in this ad. On a second thought, was Deepika even required in the video?
Let me ask you too. Do you know the girls in the ad? Or. How many of those girls you know, or know which sports or profession they are associated with? No. They are not regular models from the industry. Trust me on that.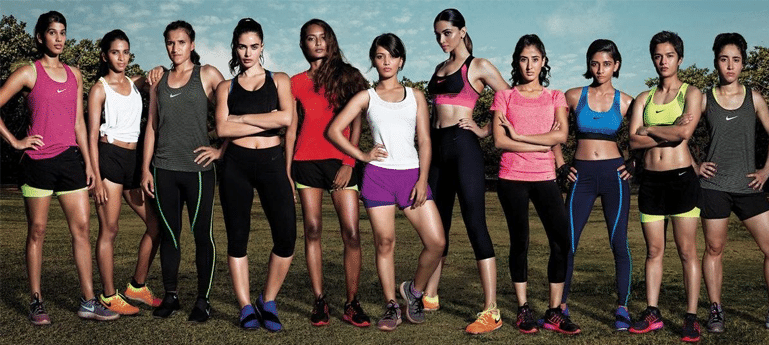 If we are asked to name few Indian sportswomen, the names most likely to be taken are Sania Mirza, Saina Nehwal and Mary Kom. And then may be a long silence before we can actually take the fourth name. Who is to be blamed? The Government? The Media? Or simply you, me and us?
"cost of nike sports bra 2900 rupees. what percentage of women are buying these? and being empowered by bringing sport into their lives? Cost of education for women per month 160 rupees. how is this empowering women . depeeka ? just another influencer campaign(they pay her alot!!). this is not a movement. A movement would be nike The School Fee Abolition Initiative (SFAI) have that in place and then bring in sport and then make the dam athletic wear actually affordable .. i mean seriously this is india! we cant be bought with advertisements." – this is an unedited version of a comment posted by user Tania Dsouza in the YouTube channel of Nike. I couldn't agree more with her.
At a time when the India is abuzz with women empowerment, Indian women's sports or the sportswomen are yet to get the focus and status they deserve. Forget the rest, let's talk about India's favorite sport, Cricket. The game of Cricket in India has a status which is much at a higher level than the official national game of Hockey. However, the salary gap between Grade-A players of men's cricket team and women's cricket team is surprisingly alarming. I do not have the official numbers, nor could I find it out from any authentic source on the net. However, I managed to find that salary of Grade-A Indian male cricketer is Rs.1 crore ($190,000), and that of Grade-A Indian woman cricketer is Rs.15 lakh per year(around $22,500). The figures may not be accurate, but there will be not much variance in the pay gap. We all know that.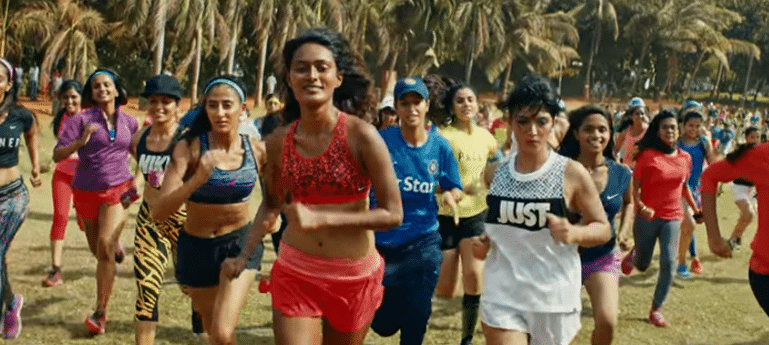 Even though media these days telecasts most of the women matches(Cricket and many other), the empty seats in the stadium and awfully low TRPs of these women's matches say it all. We are not participating. We(man and women) are not there, neither even with all the luxury of our AC homes to watch them play on the TV nor with our presence in the stadium to encourage them with our Cheers. That includes me too.
In case you have not yet watched the video, here it is:
[mashvideo]
Subscribe To LifeBeyondNumbers:
.
It's easy to blame the Government for anything and everything that is not right in the country. But if we are actually talking about women empowerment, we have to be more responsible. We have to be there. We have to show up. We have to stand by them. We have to motivate them more to give their best.
[socialpoll id="2374508″]
Being a woman or man who loves sports, how many of women matches(any sport) do you watch?
Irrespective of the gender, we all have the potential to make it big. But for that, we all need a support system. A support system when we are feeling low. A support system to make us believe "We can!" than to force us to doubt our abilities. If we can't show up, if you can't extend our support, let's not cry for women empowerment.
How soon, we as a nation, can do it? Can I? Can you? For once, let's kill our ego and admit that we don't know most of these faces. But it's never too late to know them. Right?