India is home to more than 500 languages which have their own separate dialects. While we love to converse in our local language when engaging informally, we rarely have the option to choose a local language on digital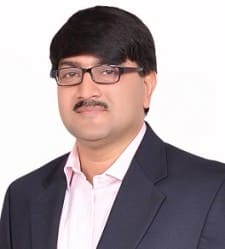 platforms such as mobile phones, computers, tabs or TV screens. Three gentlemen found this odd and decided to do their bit to give consumers an option where they could use their digital devices in their preferred language.
With a vision to empower every Indian to break the language barrier in the digital ecosystem, Arvind Pani, Vivekanand Pani and SK Mohanty founded Reverie Language Technologies in 2009.
"Literacy rate in our country is around 76% of which only 10% are literate in English but we still see a majority of content in the online space in English, thus keeping a whopping 66% literate with no option but to either learn English or just be a mute spectator," says Arvind.
In an insightful interaction with Life Beyond Numbers, Arvind tells us why the time has arrived to "make language irrelevant in digital communication by providing language options on various digital platforms."
The Beginning
In 2000, while working at Intel, Arvind was able to anticipate that languages would be a challenge in the mobile phone segment and told his brother Vivek that they should start something in mobile technology. However, they realized that it was too early for such a technology to commercially enter the market as mobile phones were very expensive and those who could afford one could surely talk in English.
"But the thought stayed on and by 2008-09 things changed quickly. By 2008, India's mobile phone subscriber base was touching a new high month on month and that's when we felt it was the right time to launch Reverie. Vivek got his senior colleague SK Mohanty on board as he understands the nuances of fonts and user experience better which complemented Vivek's expertise in language tools and algorithms."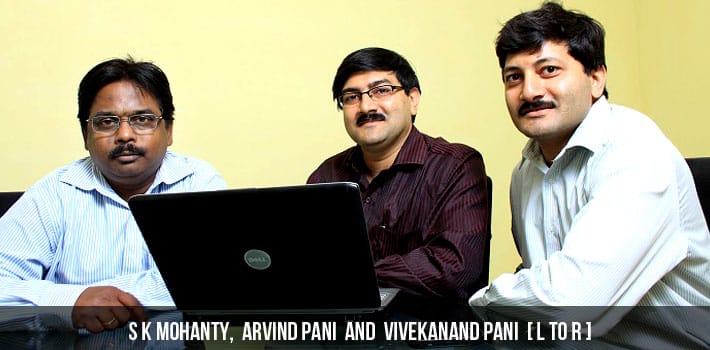 Defining The Gap
Early on, the Reverie team was able to see the problem holistically and clearly defined three segments that in tandem contribute to a rich digital experience: Reading, Typing and Access to content.
"We realized that the quality of fonts was very poor, resulting in poor reading experience. Similarly, lack of well-thought-out keypads and adequate content in local languages prevented the consumers from using local languages on handsets, tablets or laptops. It was a conscious call to start designing our own font structure, text typing technology, and automated content conversion technologies like transliteration etc. We worked on our product for 2 years and readied the prototype."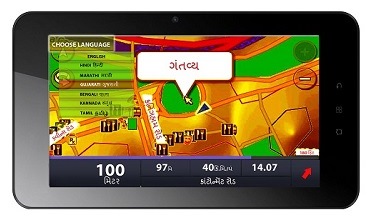 Around that same time in 2011, Qualcomm announced entries for its coveted event Q-Prize, a contest for showcasing innovative technologies in mobile and wireless space. The trio showcased their prototype and won the India chapter of Q-Prize in 2011. They received $1,00,000 as prize money which gave them the funds to commercially launch the product.
Creating A Market From Scratch
"We also got same amount of funding from a US-based HNI too," adds Arvind. "But this was one hurdle crossed. Now we faced the big task of convincing our prospective clients as to why there was a need to provide local language options to their consumers."
At that time, consumption of English content over the Internet was growing. The founders faced tough questions from clients for which they needed to provide more than satisfactory answers:
1. Why do we need to give language options to our consumers?
2. There are many free tools available online for consumers who want local language experience on their devices.
"It took us quite an effort to demonstrate to prospective clients that free language tools don't provide a great user experience as supportive tools do. And that this was preventing consumers from having great qualiy local language experience."
"Some clients also had a perception that people who use local language for communication in digital setting are from tier 2 or tier 3 cities. We spent a lot of time in 'educating our clients' about what quality experience meant, and we still do so. With such efforts made over the years, the decision making cycle of our clients has come down to 1-3 months from 9-12 months say about 3 years back."
Sweet Success
After series of meetings with prospective clients, Reverie signed The Express Group as their first client in 2012.
"We were lucky that after winning Q-Prize, Qualcomm also became our client and we got a lot of recognition and business through them as well. Our efforts have borne fruit and there is a shift that has happened in the mindset of decision makers. That's driven by the fact that local language technology has been embraced by the consumers."
There is an increasing demand for multi lingual phones, tablets, GPS, set top boxes. Today, Reverie works with almost every top handset maker in the country like Micromax, Xoloand chipmakers like Qualcomm and Intel, IT majors like Accenture and many more.
Reverie provides language support for more than 50 languages of the World including several international languages like Arabic.
Expansion Plans
"Our product is now available in over 75 million devices worldwide,covering 30 global languages through our customers. We are in the process of scaling our international sales presence in South Asia and Middle East, which we hope to achieve by end of the year," sums up Arvind with a smile that gives away the joy of having successfully turned an innovative idea into a global business.
To learn more about Reverie, click here.