Son of a U.S. Air Force officer and housewife, Scott Wade was born in 1959. Since his childhood, Scott was introduced to lessons in art, piano and drums, and he started playing drums in band from 5th grade. His father was an amateur cartoonist and that highly influenced Scott from his childhood days. When he was in third grade, he found that his grade-school principal has hung several of his drawings in her office. And that was an early life recognition for him and sure inspired him to continue with his skills.
Scott lived on a long, dirt road in Central Texas for over 20 years. Since the cars there were always dirty, he would often rush to "doodle" in those dust on the rear windows of the cars. Although he has been drawing in the dust on the rear windows of dirty cars since an early age, he got more serious towards it since the summer of 2003 in taking it to the next level .
Scott has been in the magazines around the world including Maxim, Car & Driver and the National Enquirer, in newspapers such as the new York Times and the Sun, and on TV in the US, Canada, Mexico, Brazil, Japan, South Korea and Germany, including the History Channel's "Modern Marvels, CMT's "Country Fried Videos" and The CBS Early Show.
Scott has a full-time job as a Graphical User Interface Designer. But he doesn't rule the possibility of Dirty Car Art as a full-time gig in the near future.
Witness his creativity through some of the following art work he has created on dust ridden cars.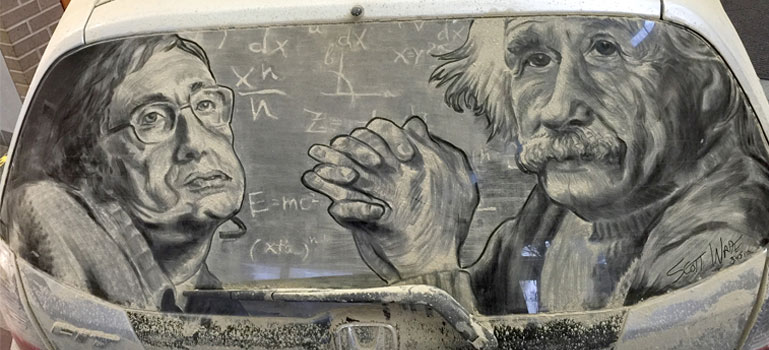 ---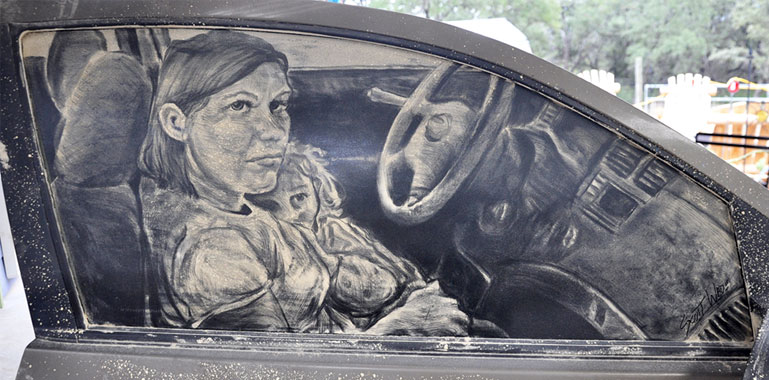 ---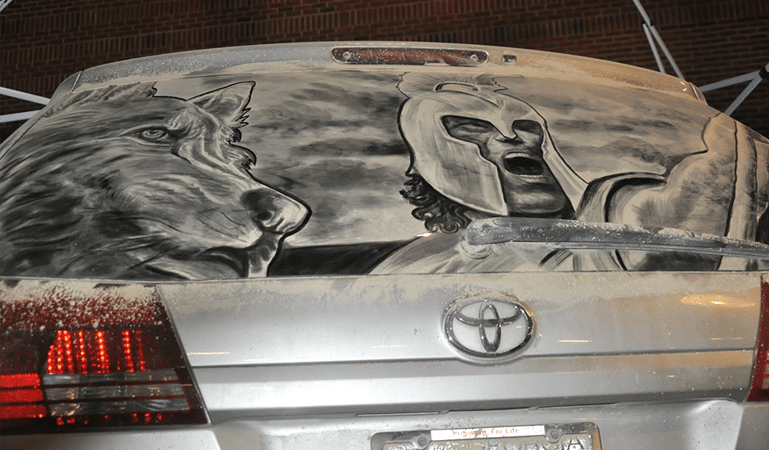 ---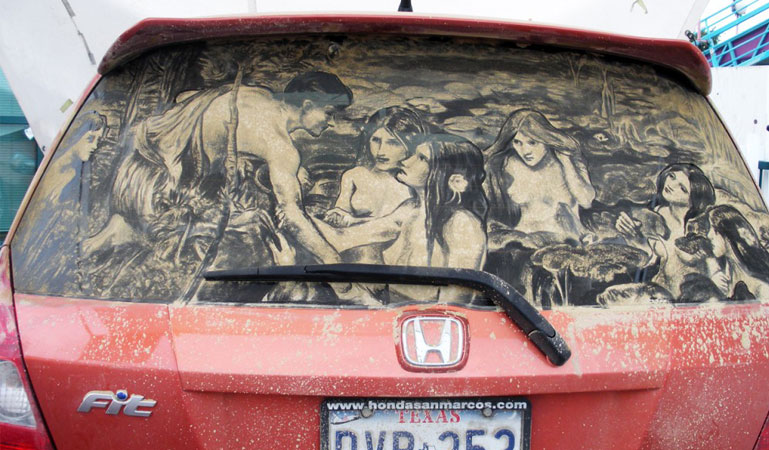 ---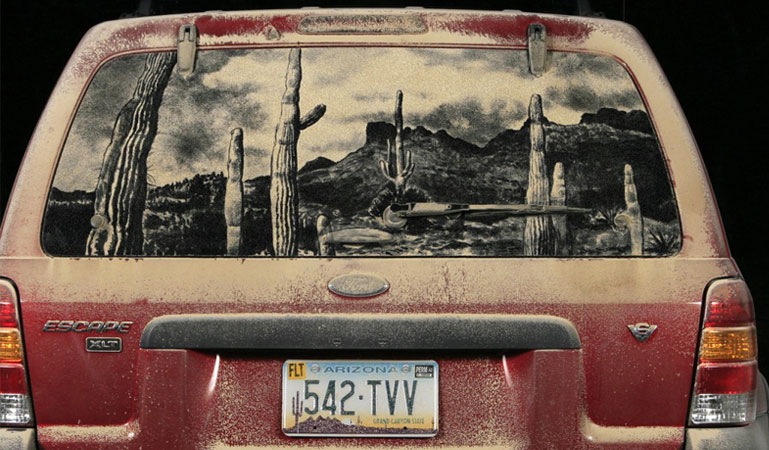 ---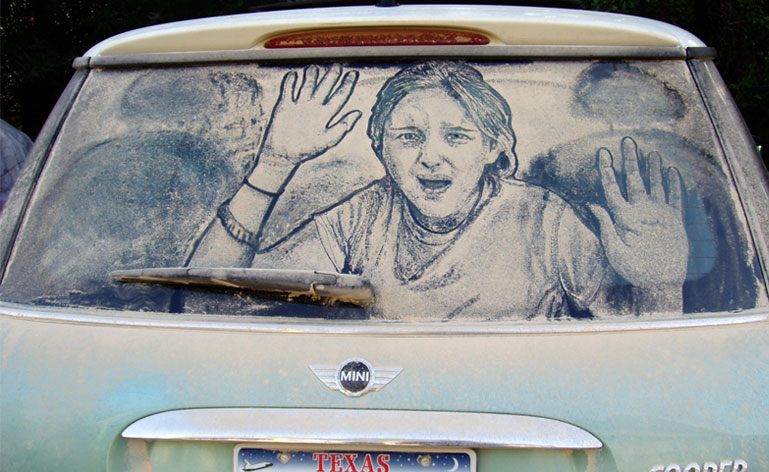 ---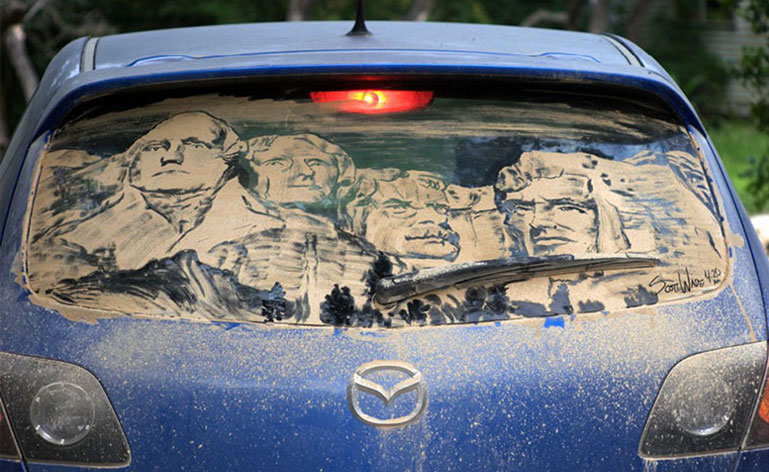 ---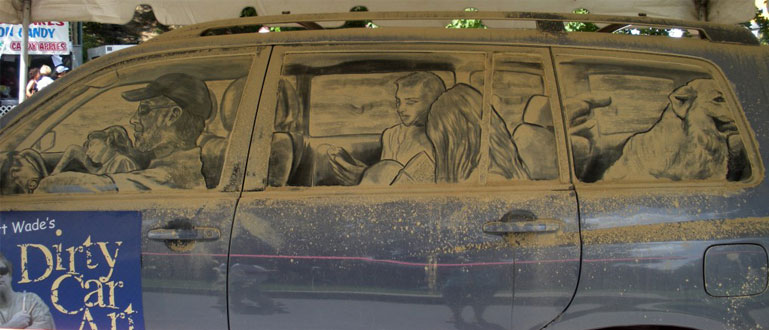 ---
Scott Wade – Dirty Car Art Video
[mashvideo]