Traveling has always been a part of my life, mostly with friends or on a pilgrimage with family. Whatever the objective was, for me, it has always been a soulful experience to travel in local transport and fight for that window seat, eat different varieties of food, and have long conversations with nature. I was mostly surrounded by people, so I never thought or even imagined I would dare to travel solo. Honestly, I wasn't even aware that solo travel exists until a few years ago.
I was stuck in a sticky situation in life; no, not a break-up but definitely something worst than that about which I have confessed in my previous post. I was more like a snail, stuck to one place, just sneak out of the shell when needed and get back, in my case get back and sob! (Not sure what snails do though). And then Solo Travel happened, it was not really like the only choice I had coz I was sobbing. Solo Travel, was the chance that I took to see the world through my eyes!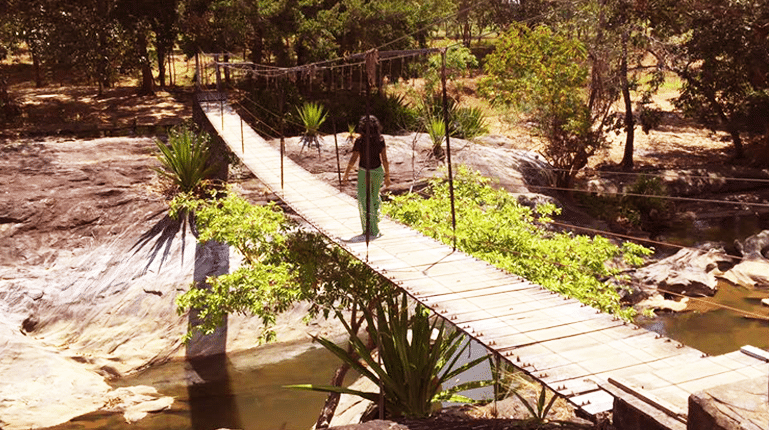 February 2015 is when I started traveling solo and I never had to look back till date, unless I have to look back only to browse some photographs. Since then, I have traveled solo covering most of the places in South India and twice to Sri Lanka. And as I write this today, I am just trying to control my excitement for my next planned trip in few weeks to the Himalayas. Yeah!
1.

Patience!

The most short tempered person I have known in my life is me. If I am saying I have lots of patience now and that's the first ever thing I can think of; trust me I am not lying or you can call one of my friend's for proof. The Bus can break down anytime on the road and you have a huge backpack with you, flights can get delayed for hours, some plans might not work out like you wanted. All these scenarios have taught me lots and lots of patience while traveling solo as I had none with me to rant about it. One basic thing I understood was if I cannot change something, there is no point stressing myself on that. Instead, whenever I faced these instances; I have made use of the time to write, read or learn something new on the internet, talk to people around. Of course, yoga has helped me a lot as well in achieving this great reward called "Patience" but traveling has its equal contributions too. These experiences will also slowly help you to conquer your fear and anxiety of traveling solo in life.
2.

Adjustment!

You may have to travel in a crowded bus; sweaty people may be next to you and their luggage may be on your legs. Somebody from the corner of the bus will be staring at you; you may hear a baby crying real loud. Sometimes stand for hours and have sore legs, sometimes sit for hours and have a sore ass. You might be starving or could not have slept for hours; you still have to go through all of these. More like an Amoeba which gets back to its shape even if a part of the body is cut, you will still be in the same shape even with all the hassles happening around. Traveling teaches you to adapt to any situations very quickly.
3.

Trust!

This is very important when you travel solo; you have to start learning to trust people. I know, I know our Indian parents have always taught us not to trust strangers, but you are always surrounded by only strangers when you travel solo. You may have to leave your baggage with someone to use the restroom, you may have to pick up a conversation and seek for help to reach a destination, and you may have to find a nice place to eat! If any of these, has to work well you have to trust. And trust me, the world out there is not that bad as we think. Take your chances.
4.

Discover The New!

Everything that you see around looks new, like brand new. An old building, a broken toilet, a lonely rusted boat; anything you look at will look more beautiful than the glass buildings that you always see. You will start to appreciate the things you see; you will learn to enjoy the beauty beyond your imagination. It is not just the places; even the people you meet are all new. Basically, you will start appreciating everything you see. Just like I did when I saw this 200 years old toilet in Sri Lanka.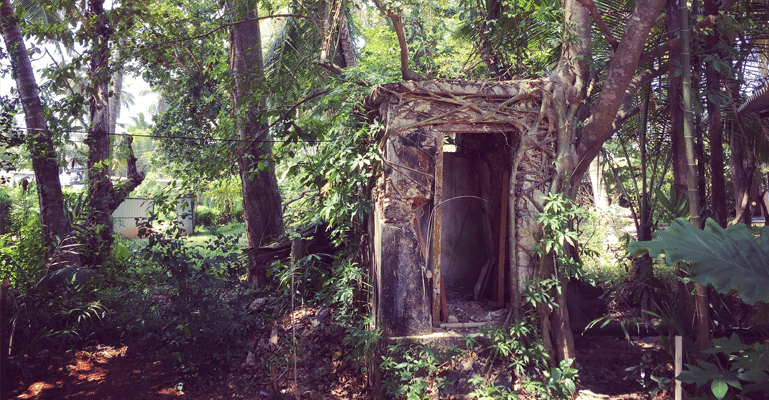 5.

Smile

Letting this one be the last as it is the hardest to learn, at least it was to me. Going back to the point I mentioned above, we have always been told not to trust strangers and there it goes not to smile at them as well. So initially when I started traveling solo I would just be to myself most of the time, hugging my bag and looking at everyone like as if they were thieves who have come just to steal me and my bag. It was not just the trust factor, I always had this feeling that I have gone through a lot of problems and it is too hard for me to just keep smiling. As and when I opened up talking to people and listening to their stories, my problems didn't seem much of a problem anymore. I have started to smile more now when I walk on roads in India; I still look like some crazy girl who smiles for no reason! But, who cares; if my smile is making them smile. Let it be!

MBA didn't teach me any of these, so I chose to travel!