This Diwali, light up!
While the streets are ablaze with vibrant lights adorning the facade of the houses, it's the inside that we need to light up. It's the within that needs as much cleaning as without.
Walking through my neighborhood, listening to hiss of crackers burning, something inside me crackled up. I decided to burn up the delusion in my life and brighten up my fortitude. The valour to bring a change – a change that I have been procrastinating for these many days and months, shone brightly within me.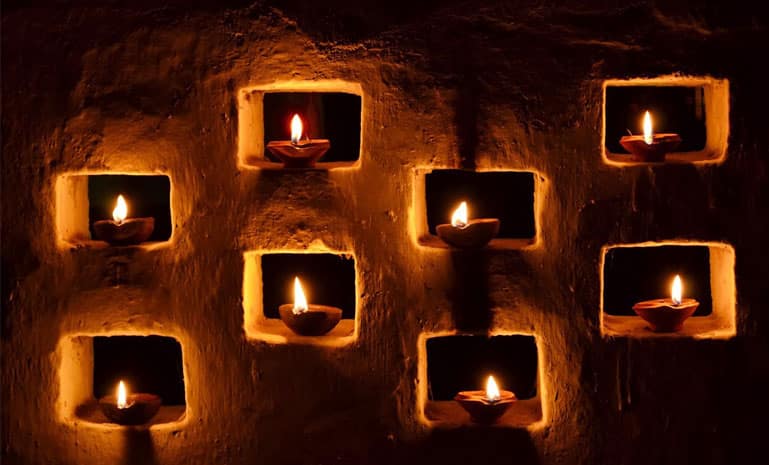 This Diwali, I am resolute to
– Light the lamp of my inner revolution and win over the darkness of my own limitations.
– Win over the chances I never took. Make them my best till date.
– Enlighten the dungeons of my negative thoughts and swerve.
– Lighten up the lives of those with the wick of my will.
– Trail-blaze and lead through my shining example.
– Look ahead; dissipate the shadows of the past.
And win like never before.
Let this Diwali bring the change – not only in the nation, the city or the society, let this change be in you!
It's time to bring Diwali within you. Clean up the clots. Start afresh. Sparkle the glow within.
Happy Diwali!