Entrepreneurs stress a lot. That's no news. In fact, some people I know work round the clock. Some have strained social lives because their work keep them super busy.
Well, one of the reasons entrepreneurs chose to do what they are doing is the freedom to work on something they love, in a manner that allows them to have a lifestyle they want. Whoever said it had to be a 9 to 9 in a blue collared shirt? Entrepreneurship and creative freedom go hand in hand. Given how we coordinate with our teams, based out of different locations and time zones, it somehow strikes me that geographical constraints are not so much a part of our lives anymore.
I recently came across a beautiful concept of combining the two things I love the most: My work and travel.
Project Getaway with its simple and yet rare approach to entrepreneurship is one of the more exciting things I have recently undertaken.
While kite-surfing one day in the Canary Islands, Michael Bodekaer – the founder, realized he missed the networking, brainstorming and sheer fun of working together with other inspiring entrepreneurs in exotic environments. If he couldn't take sunny tropical beaches to his fellow entrepreneurs around the world, why not do it the other way around? And Project Getaway was conceived.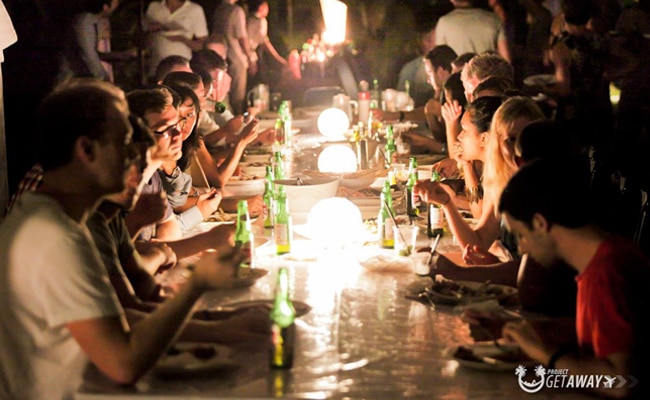 I believe in learning from osmosis, that somehow being in the mere presence of like-minded entrepreneurs from different countries with their brilliant companies and over the top ideas about how to make business work is super-duper exciting.
Sometimes we get so involved with our work that it's hard to get a real perspective on it. I may be the first Indian participant till now but in the two weeks I've been here, I have learned an array of things. I've picked up on Online Marketing skills for example and how important Google alerts or ad-words can be to our businesses. I've picked up on Social Media skills and have new ideas on how I need to tweak my home page to give people information upfront. I have brainstormed with people from different spaces and sectors, doing different things ranging from owning outsourcing businesses, to party guest list apps, to online tools for artists, game apps, online backups and the list is very very interesting.
I really think and feel that work comes in various shapes and sizes. You don't need a cubicle; you can work from a couch or a beanbag. You don't need the confines of 4 walls, you can work while at the beach, or at a Café or after you come back from a workout.
It strikes to me how entrepreneurs have three things in common: The idea to spot an opportunity in every tiny thing they do, a resilient spirit, and the idea of having bucket loads of fun along the way.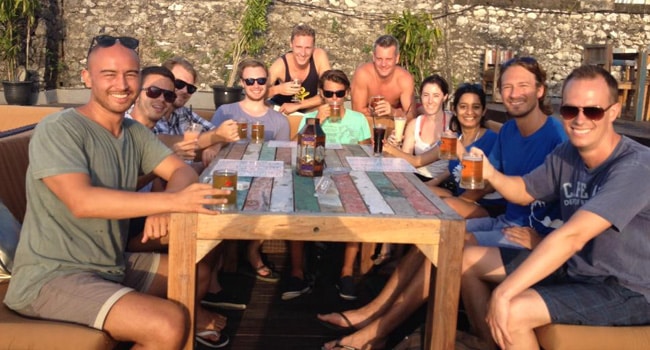 The point is: You will want to work if you like what you do.
Add to it, the idea of being surrounded by some very smart people who are bubbling with ideas, the craziest and funniest of one liners and you are working, traveling, learning about new places and cultures. I think such experiences change us for the better! And I think Project Getaway is doing a mighty good job of it.