A graduate of Harvard Business School, and Cathedral & John Connon School in Mumbai, Harshad Daswani is an avid runner, swimmer and art collector. Started his career in apparel manufacturing in 2003, with a focus on resort wear for leading retailers globally. Leveraging his manufacturing experiences, he co-founded The Beach Company, India's largest retailer of specialty swim & beach fashion, with Pri Shewakramani.
For Pri, The Beach Company was combining her two passions into professions – travel and fashion. Pri studied at Indiana University Bloomington and then worked at Deloitte for three years where she qualified as a CPA. She then spent a year travelling through Spain and South America before returning to Mumbai and joining the digital team at Condé Nast Traveller, where she saw the Indian interest in beaches and resort destinations up close.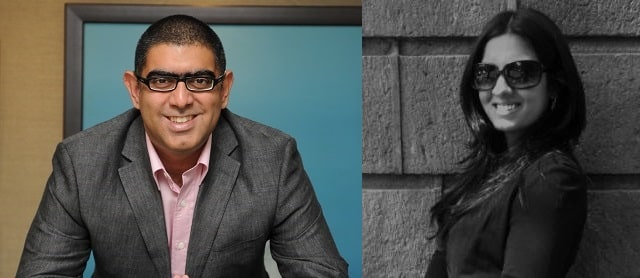 In an exclusive conversation with LifeBeyondNumbers, Harshad Daswani talks about how he started The Beach Company, his journey so far and lots more…
Inception of The Beach Company
It all started with a dream I had of owning a beach shack in Goa that sold beachwear. That dream got spun into reality in the form of The Beach Company. The goal for us was to offer Indian women an avenue to purchase fashionable swimwear and beachwear in India. We wanted to offer a wide range suitable to every body type and find a perfect amalgation between fashion and function.
The vision at The Beach Company was also to create a lifestyle space where people approach the water differently. A stroll on the beach really isn't enough – we want to create a culture of getting into and loving the water – be it the pool or the sea. Of course some great food at the beach shack is always welcome too! If we can replace every person wrapped in a poolside towel with chic sarongs, well made swimwear and a host of accessories… well, mission accomplished! Psst – over 400,000 people visited Goa just this past season.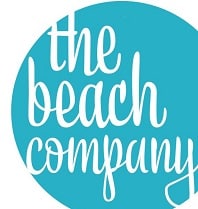 The Beach Company is India's largest and most popular retailer of swimwear, beachwear & accessories. With a focus on bring fashion forward styling & accessories to visitors to the beach or the poolside, we encourage beach fashion to evolve. We are currently self-funded, have a nationwide e-commerce presence, 12 point of sales across India's southern states and manned by a professional team comprising merchandisers, order-fulfillment executives and sourcing professionals. The business has evolved in good stead since inception in the Summer of 2013. Sales have increased 8 times as has our customer base. We are most proud of our customer retention, seen in repeat business from customers more than twice over. Having opened a point-of-sale every month this past year and further generated reach by partnering with large-scale retailers including Flipkart.com; The Beach Company is meeting its targets.
Challenges, Learning and Future
It's always about belief. There will be detractors, and financial worries to struggle with. The key is to keep your head up, your blinkers on, and to keep innovating both with technology and product. We've also always reached out to our customers, vendors & partners to judge us as the true trademark of our value proposition.
The Beach Company is not just selling a product but working on developing a beach & swim lifestyle in India. With continued focus on information, product and pricing strategy we plan on creating a nationwide presence with a target of 100 point of sales by end 2015. We will be opening our flagship store and increasing our e-commerce reach simultaneously. We would also consider an international expansion possibility in South Asia. The Beach Company is positioned to be a partner for international brands venturing into the surf & swim space here in India.
I always thought that no one needs to be told this, but all you have to do is focus on building a great business. This focus will earn you the credibility as a leader and a business, and provide you with the network to develop your business platform and scale in a short span of time. Additionally, it is important to acknowledge your mistakes along the way and work harder to rectify them.
A cool start-up with a cool name. I mean, who doesn't like the sunny beaches and to top if off, some chic beachwear & accessories to clad yourself in. At a time when the travel industry is growing like anything, and people in India slowly but surely coming out of generations old stereotypical notions and codes of dressing up 'properly', the Beach Company is a very welcome addition to the online market space. It just a matter of time to see how the cool businesses like these makes it real big.