Performing puja is an integral and indispensable part of Hindu tradition. However, in this busy life and so much time constraint, people find it hard and cumbersome to search for Pandits and Pujan Samagri. Moreover, things are not available at one place and one has to keep roaming around to find it all. For people moving to new cites, it's a different city altogether.
Raghav Sharma and Achal Srivastav have launched a service where people can book puja, pundits and Pujan Samagri online and everything is provided at doorstep. Their website Manokamna.in is a platform through which one can book a puja of their choice. They facilitate Pandits and Pujan Samagri for all types of Puja and rituals across Delhi NCR. Time saving and accessibility are the key features of the service. What's astonishing is that in Delhi and NCR alone, there are approximately more than 5000 pujas being performed on a daily basis. The market is quite big and totally unorganized. People in India are moving to e-commerce services very rapidly these days, the convenience of arranging a puja sitting at home with a few clicks or a call is definitely a welcome thing.
An IT engineer by profession and now an entrepreneur by choice, Raghav started his career as an Account Manager in a Gurgaon based IT company. Achal Srivastav is a small town boy born in Bihar and brought up in different parts of India. He has had the entrepreneurial spirit since childhood and always wanted to start his own venture. Achal started his career as a consultant in a HongKong based company.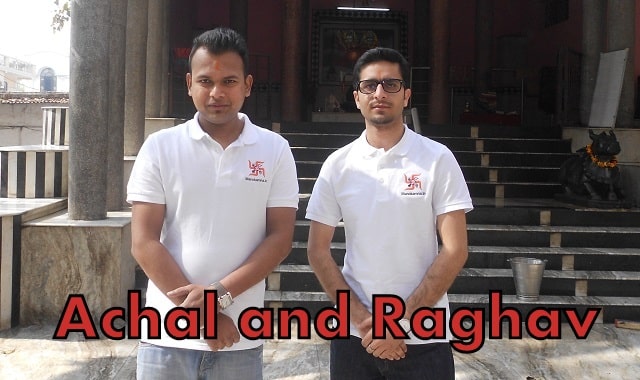 In an exclusive conversation with LifeBeyondNumbers, Raghav and Achal share their journey with Manokamna, their challenges, entrepreneurial learning and lots more…
Inception of Manokamna.in
As they say, necessity is the mother of all invention, Manokamna.in started when it took 4 hours for Achal searching for Pujan samagri, aam ka patta and kele ka patta across Ghaziabad. We thought if we are suffering like this, then most of the folks out there would be feeling the same pain. Then we thought of doing a research. We literally went across Delhi-NCR, visiting temples and talking to Pandits. We were surprised to find that there are more than 5000 pujas done in Delhi NCR every day. Manokamna.in is a platform where one can book any kind of puja online like Griha Pravesh, Birthday Puja, Staya Narayan Katha, Shaadi band, etc. Everything from the Panditji to pujan samagri will be there on mahurat time at the doorstep.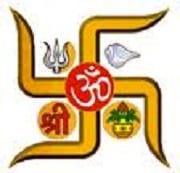 We have been doing around 30 pujas every month and this includes both domestic and international. We have kept our inventory for pujan samagri in our warehouse from where we distribute the samagris to different locations. We have got a database of more than 1000 Pandits and the list is increasing day by day. We have been in touch with the VCs who are interested in our business model and talks are on with them. As of now, both of us have invested our savings into the venture. We are learning from each and every puja that we get done. The feedbacks from our clients help us a lot and based on that we keep improving ourselves. We are getting repetitive business from our customers which we believe is very important and crucial for a startup.
Challenges and Future
For every first generation entrepreneur it's hard to take off initially as no one really believes in the idea. People laughed initially and even said that for the first time they are seeing young boys doing this kind of spiritual things. When most of the friends are partying all night long and see their WhatsApp status on the phone, we are working on our project. But we see it the other way around and feel happy for the same as we are working on our dream and this in turn becomes a motivating and inspiring factor for us.
We want to first start our services in all the Tier-1 cities of India by mid-2014. We have been in touch with people who wish to work for Manokamna.in and want to take the franchisee to different cities of India. The plan is under development and may ripe soon. We want to see our presence in every state's capital by year-end. And since we are getting a good response from outside India we also have long term planning to advertise ourselves in different countries with good number of Indians residing there.
The Learning
Entrepreneurship is all about your passion, devotion, hard work, belief and we followed the same principle throughout our journey. Initially, it's hard to take the road to entrepreneurship but when you reach on the highway from small pavements, roads which are full of potholes and speed-breakers, you seem to become more confident to reach your goal.
For budding entrepreneurs, we would say dream big. Start small and begin now because if you have enthusiasm and just one good idea, you can change the world. But you have to start with yourself first. You have to follow your belief and your instinct as you are the master of your fate and captain of your soul. So don't think, just do. Work hard, have fun and create history.