Wall Art & Paintings have been the prosperous professions of the ancient India. But unfortunately a dying and unattended art culture in this modern times, which is not that cared about to pursue. Meet the "Changemakers" from among us, the common middle-class people, fighting all odds to beautify our dying cities and help restore our faith in appreciating art. From composing art on large wall canvas to affording expensive spray paints to convincing the Government Civic bodies & Brands to care about our living space.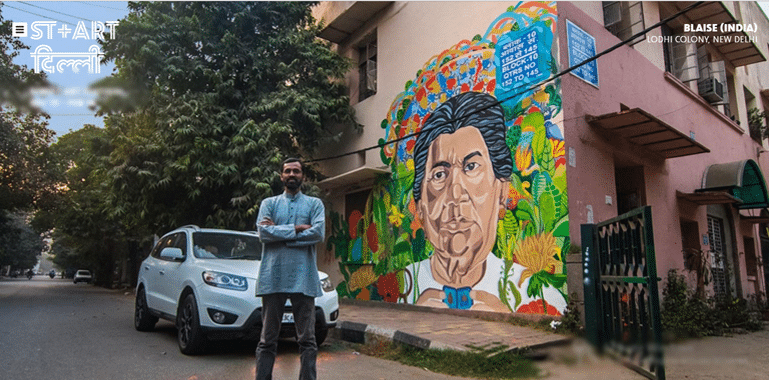 Have you been to few places in Delhi like Khirki extension, Hauz Khas village, Shahpur Jat, Lodhi Colony, Inland Container Depot (ICD, Okhla) etc and noticed some extremely mesmerising artwork painted on walls of the locality and wondered who these creators are. Seems like a planned approach of an artist community to express their perception. Yes, it's a St+Art India initiative!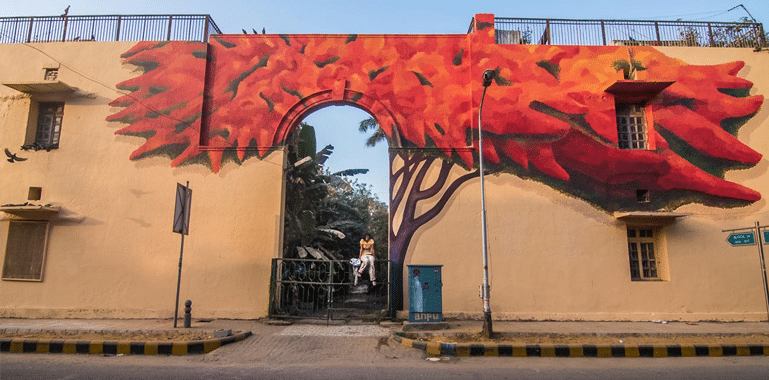 These specific locations in Delhi were officially marked in association with Government of India (Ministry of Urban Development) and Municipal Corporation of Delhi (MCD) to beautify the City with a modern innovative approach. With cooperation from other International Government bodies, Foreign Artists and Resource Sponsors like Asian Paints, Manlift, Social etc the modern outdoor artwork is officially welcomed & accepted in India.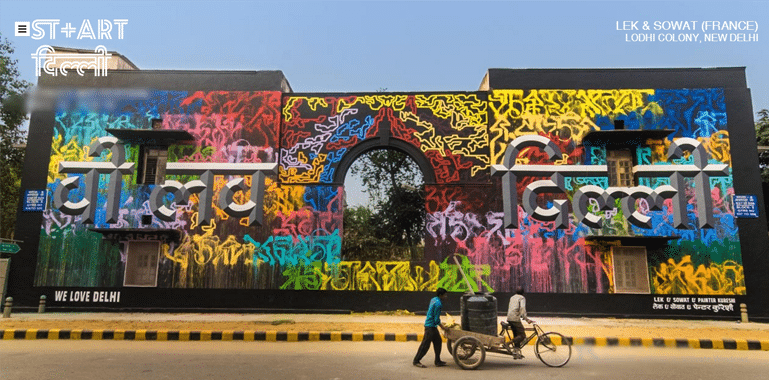 These giant street drawings speak volumes about diverse cultures and multifaceted artists depicting these young writers of graffiti taking over the streets and painting them in colors of love and harmony, carving out new identities, writing in a language that overcomes the barriers of countries, age, nationalities, and language.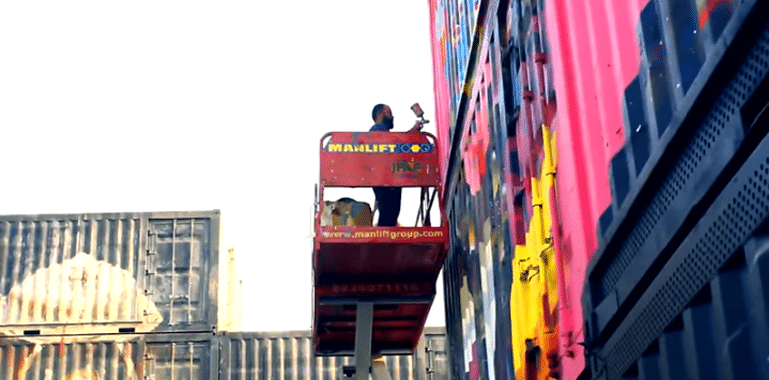 The video by Paper Weight Entertainment has young artists giving a voice to the painted buildings and street corners. They narrate their experiences of how bringing the art of painting into the public arena has been an overwhelming moment for them. Not just it lets them get over their phobias but it also helps them in communicating with people and Street Art has now become a means of reclaiming spaces and an allegory to freedom.
This video story is brought to you by
Paper Weight Entertainment
– be with them –

Click here for the other interesting stories by them.
It is an open gallery, a museum with no roof by way of which these young graffiti writers are breaking the glass ceiling.