My work as a journalist takes me to far-flung places across the length and breadth of our beautiful country. People say it is like a dream come true. To some extent it is, when you are traveling to the remotest of places, you encounter a lot of different situations and people, and things you never knew existed.
Once you discover something remarkable, it's hard to let that knowledge simply exist within you, particularly facts, stories and events which may not find a place in mainstream media.
So here I am sharing my experience of my visit to Imphal, the capital of Manipur. Literally meaning "A jeweled land', Manipur is a beautiful North-Eastern state of India known for its exquisite natural beauty.
Well, not many know that Manipur is a dry state, which means no access to alcohol to wind off a hard day's work. So after I was finished with my assignment, I decided to explore the city and see if I could find something interesting. At a party organized for the media guys, the host mentioned Ima Keithal, a unique marketplace worth visiting. Excited at my curiosity, the gentleman volunteered to take me there the next day.
Mother's Market 
In the local language, Ima means Mother, and Keithel means market. The unique thing about this 150-year-old bazaar is that all 5000 traders here are women. The four buildings that house these traders were recently constructed by the government.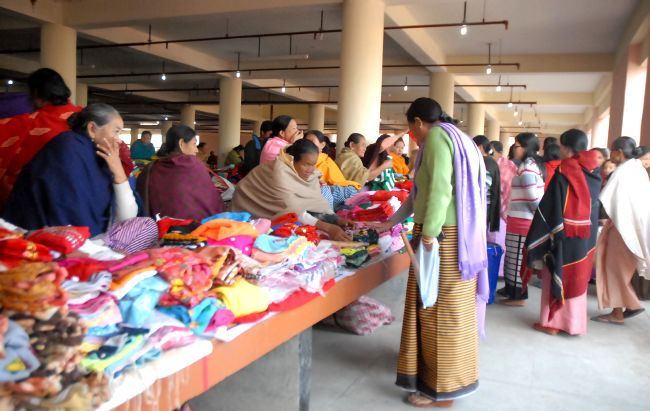 The market sells almost everything, from cosmetics to local sweets, traditional Manipuri outfits, items for local rituals, etc. One building is exclusively for fruit and vegetable sellers, and the other house stalls of artifacts, jewelry, handicrafts, and things.
I could not find a single male shopkeeper and from one of the ladies, I learned that a whopping 5,000 women come here every day to sell their wares. I also learnt that it is the only such market in the world.
This was a surprise finding for a Mumbaikar who has always been proud of the fact that I belong to a city where women are empowered and financially independent.
And here was a setting where so many women run the show, and many more are connected to the market by producing the goods at home.
A Market That Never Sleeps

 
Ima Keithal has never shut down, except during World War II, when Imphal witnessed one of the bloodiest battles between British and Japanese forces. The Indian army had fought from both sides and witnessed a great number of casualties.
Anoubi Devi, an 81-year-old trader, said, "I have been sitting at this same place where women from four previous generations in my family have sold their goods. For most women here, it is like a family business."
Another interesting thing about the market is that unmarried women are not allowed to do business here as each market has a specific god and goddess associated with it, and it is considered wrong for a single woman to participate in trading.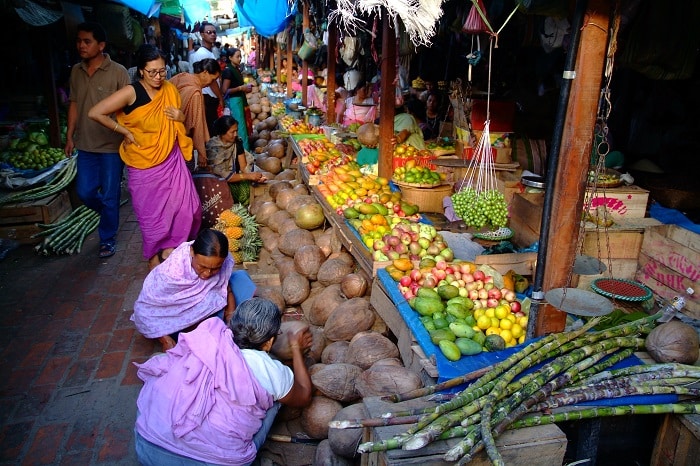 I wanted to know more about this unusual concept, so I went in search of more information about the market's history. I met Dr. Yumkhaibam Shyam Singh, Associate Professor of History at Imphal College.
"No one knows the date of origin of this market, as no one at that time thought of keeping a record. As a result, the history of this market is lost. Even though the women sell so much but they don't earn much as most of their earnings go for payment for the goods they sell, the raw materials and logistics. The cost of transportation is high, as a result, these women hardly get a good margin."
Nonetheless, these enterprising women have played a big role in the economy of Manipur, majority of the women here work and earn one way or the other, if they are not directly selling in the market, they make something at home to supply to the women traders.
This is indeed a one-of-its-kind setting which can serve as a model for similar setups across the country where women take charge and lead the way for others to follow.