It may have become independent way back in 1947, but India became an independent Republic in 1950. But, not many think these three years as being critical, perhaps just as the year where we finally became a free and independent country.
Often the end goal is as crucial as the path leading to the goal. This couldn't be truer for the miniscule time period of 3 years which eventually paved way for India toward adopting its Constitution in 1949, which in turn came into effect on January 26,1950 making us a Republic.
Meaning Of A Republic
The Webster defines a Republic as being, "a state in which supreme power is held by the people and their elected representatives, and which has an elected or nominated president rather than a monarch". But, truth be told, what governs India and therefore us, Indians aren't elected representatives alone, but feelings and emotions- deeply felt, often colorful but marked with passion- that truly define us and our democracy.
Wisecracks there are many, and so are the wordsmiths who love and moan in pleasure amidst the cacophony of life when it comes to defining the world's largest democracy, that is not only large population-wise but with regards to the multitude of its talents.
What Is Freedom
Very often we forget that the most important four letter word, resonant of life itself is Azad. While we are a nation that has been proud to have had one (Chandra Shekhar Azad) and an inimitable one at that, freedom is a word that we paint on the interiors of our mind as in the songs of our soul!
Wouldn't you agree?
But, while India continues to find the many contours to this powerful word, it is heartening to fathom the many positives that it has earned in regard to the spirit of freedom:
Self-Sustenance: No longer do we hear parents dangle children between the ultimatums of being a Lawyer, Doctor or an Engineer. The world has changed. And India, which still produces renowned talent in I.T, Medicine and Computer Engineering in Germany, France, UK and the USA, is literally walking the last mile of sub-Saharan desert when it comes to showing flying colors in Art, Architecture, Sports, Fashion Design and Music.
Communication: In an age where the term 'cross connection' meant unexpected mixing on the phone line, the same term today would construe a promising meaning. Take most multinationals operating in India and counting them would be akin to taking stock of hair on Zakir Hussain's head, there are hardly any organizations that do not promote the concept of "Diversity and Inclusion". The term work culture today connotes not just greater communication among Indians but among team members and colleagues from faraway destinations.
Soft Power: Joseph Nye Jr., a Harvard academic devised the term that means the ability of a country to attract talent for its socio-cultural reasons. And, in this regard the list of soft powerful explosives given India's dense cultural history is fantastic and quite endless to say the least. Gone are the days when Cricket or Bollywood alone carried the pressure of getting India across wide oceans. Today, creativity, innovation, manufacturing and entrepreneurship carry Bharat or Swadesh on their able shoulders.
Rising India: If you think of it, just simple rearrangement of the sequence of these two simple words could connote a negative. India Rising can construct what may become an argument. But Rising India is a promise and assurance of prosperity. While, rather needlessly, many have attributed the term 'Brand' to India, when it is way more than a convenient stock for marketing buffer, Rising India truly captures the spirit of resurgence of a vastly colorful nation. From sustainable agriculture techniques that our farmers have mastered in Punjab to the growing utilization of Solar in Rajasthan and in the West, to Corporate Social Responsibility planting hopes in lives that lack any and not just trees, a green tide of hopes and promises are rising from the wake of oblivion.
The Indian Dream As Seen Through Quotes
On the memorable occasion of our 67th Republic day, we delve on what some famous lives reflected on both- positives and areas where we have to improve as Indians- if we are to live the Indian dream, this being to create a world where parity of peace and progress will exist despite tremendous cultural differentiations.
1. Our Prime Minister is often mocked for a rather polarized view in his assessment of India. Yes, he may not be the brightest and most outstandingly skilled when it comes to assessing grass root problems in India, but it has to be said, the "entrepreneurship" wave in the nation as seen today stoked its true potential, thanks to the man.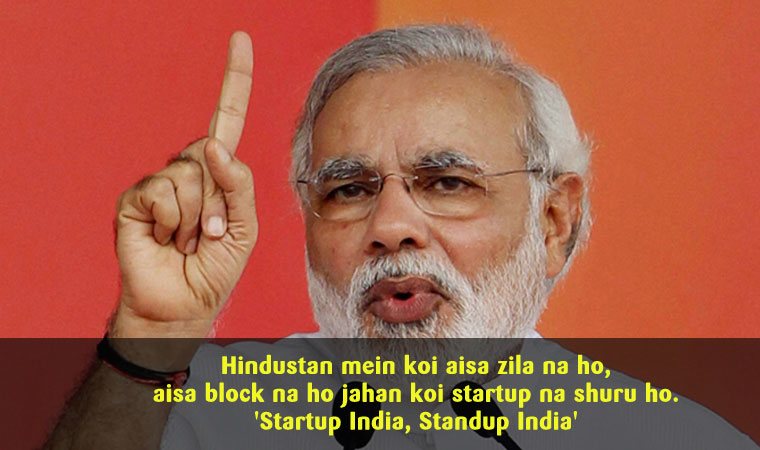 2. It's time we started perceiving Women differently in India. Yes, they are shy, may often remain reserved and even silent, but gone are the days when they would bow down to pressure. Women today in an India measured by their amazing versatile skills at handling both professional and personal endeavors do not believe in idling. And when they do, that's post completion of a task at hand.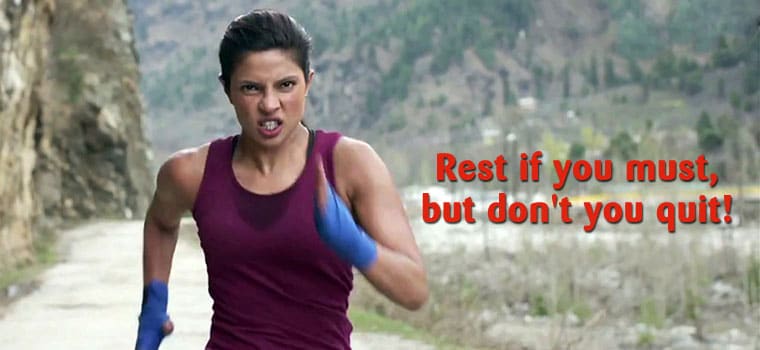 3. It is sad and painfully true that still in front of cricket, unarguably India's lifeline, other equally competitive and skilled sports often remain unsung. Saina Nehwal and her legendary career has achieved peaks, not just for the self but for the country. This shall and shouldn't be forgotten.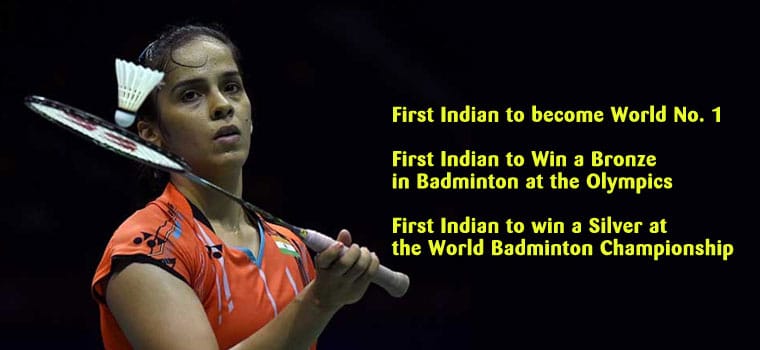 4. It doesn't take an E=MC2 formula to understand why and what was shared by the iconic Einstein about India.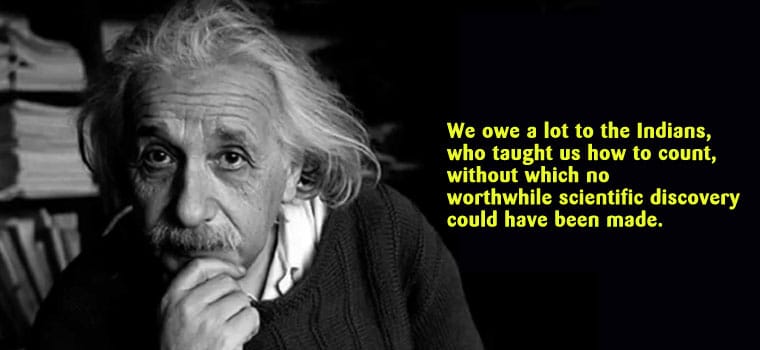 5. Parineeti Chopra is a shining example of today's youth. She may not be an a-list actor yet but is on her way to finding her feet amidst an industry still largely considered 'male' dominated. Here, she stressed on what is the future of the country and guess what, it isn't Business, Finance, Cricket or Townships alone.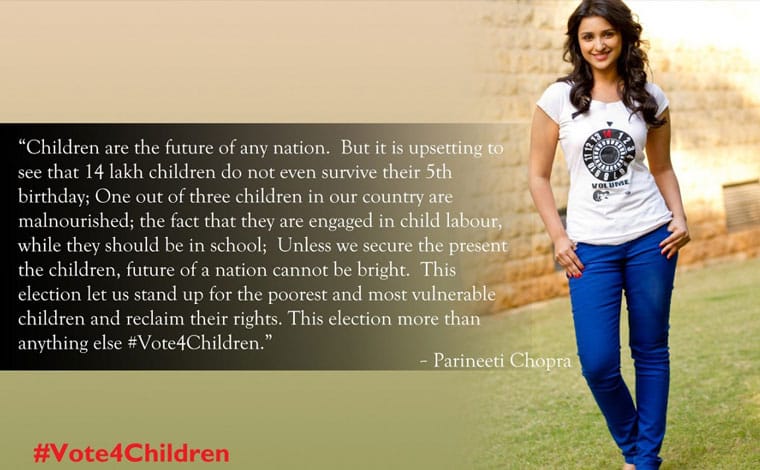 6. He wasn't called Vivekananda for nothing. Vivek or wisdom is the ultimate power that can help you attain the unthinkable. It is a matter of immense pride and also of some self-introspection about why Vivekananda held spirituality as being an enabler of universality. Think of all the irrational arguments and lame jokes that often down this pristine jewel of India; spirituality.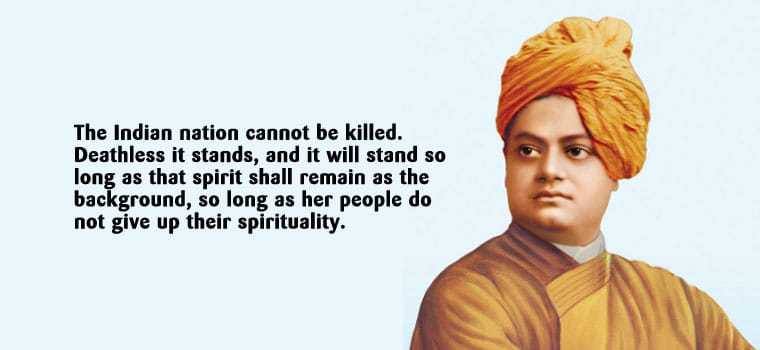 7. India's man of the moment and a tireless fighter in the struggle toward Independence, Netaji Bose led a life that inspired, ignited passion and still divides opinion as far as his status as national hero is concerned. This iconic quote about an 'idea' defines India beautifully and poignantly.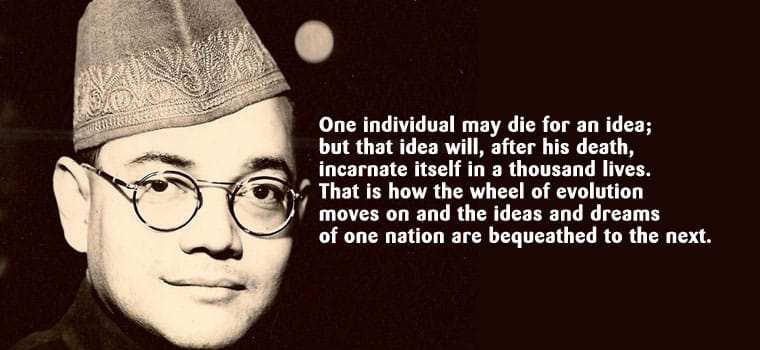 8. Yes, we aren't a perfect nation. Perfection is but a myth, isn't it? But, we surely have all the means, if not the will at present in totality to become a great nation. Greatness matters most not histrionics like ' unconquerable victories '. This dialogue from the movie Swades says it all. Think about it.