He is 51, agile and extremely fit and over 2 and a half decade old in the charming world of Hollywood. Here he has made a name for himself pocketing some interesting array of roles in many blockbuster movies that he has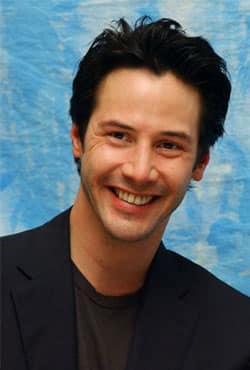 literally owned stamping the trademark authority of those intense eyes and that calm voice for which he is so loved. Good looking and seemingly fresh as if he has just stepped out of a self-imposed exile of silence, this monk-like actor continues to command headlines at an age where some of his contemporaries are done and dusted and are seen entering rehab facilities at the drop of a hat.
Keanu Reeves is that startling name in the fancy world of Hollywood movies where destinies are made and smashed over the weekend with the box-office collections and where the expectations of the leading men of Hollywood often see big movie stars taking to the bottle and to other needless addictions. He has been through all of that and yet hasn't ever succumbed to the lust of either alcohol, recreational drugs and nor has his name been attached to any cheap page 3 rumor of having a torrid affair with any female that would shirk the actor's head in shame.
Having starred in as many movies as his age, Reeves whose mighty exploits on the big screen have earned him respect and adulation in different parts of the world and not just USA, Canada, Lebanon, India, Australia, Germany and Japan in particular, continues to be the big ticket to Hollywood's starry success. And, he is not done yet. Currently awaiting the highly anticipated release of "Knock Knock", a big budget thriller action movie, Keanu Reeves's world is one where the action quite literally never stops.
We take a look at the key highlights of this charming actor over the years:
A Life Lived Around The World
Keanu Charles Reeves was born on September 2, 1964, at Lebanon during the most volatile period in the middle east region following the tumultuous years of Israel's formation, a country Lebanon has had to lock horns constantly within a battle to gage territorial supremacy. Keanu never quite had the luxury and peace of being in a harmonious joint family. His father left his mother and Reeves, along with other siblings seldom heard from his dad, once he walked out of the family home in Toronto, Canada. Little Keanu was only 10 then. Growing up in the ever so beautiful and nonchalant Canada where as a kid he loved reading sci-fi novels, one is sure that the Matrix actor would have hardly ever guessed that he would star in Sci-Fi movies upon growing up. It is quite an anomaly to note that Keanu whose sublime talents actually rested in sports such as Ice Hockey, where for his stellar goal-keeping defense's he earned the nickname of "The Wall", came to eventually make a career in movies. As a kid he was silent and charming, often choosing to be in his own company that in the midst of some chaos kids his age are known to create and finally upon hitting the late teenage years, he suddenly navigated a hitherto aimless life in a completely different direction. Upon completing a successful and popular Coca Cola commercial in his native Canada where he grew up, Keanu, whose name means in Hawaiian, "cool breeze over the mountains", picked up his Volvo V70 and left Canada for good. He drove all the way to California where he knew not a single film agent or production house but for some friends.
A Dramatic Cinematic Journey Unfolds
Like most actors his age and of his time, Keanu 'the enchanting' Reeves started out really low. His first commercial success on the celluloid screen was to be the laugh-riot Bell and Ted's Excellent Adventure, directed by Stephen Herek in 1989. This was also the year of many other top-notch movies such as the Tom Hanks' Big and several actions, drama and romantic films like Steel Magnolias, Road House, Batman and Back to the Future (2). Young Keanu suddenly went from being a nobody into this reluctant comic star overnight.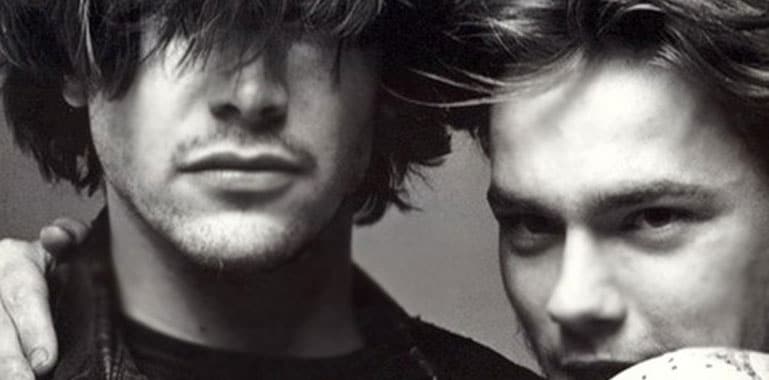 His most important years were the early and mid-nineties, where through an interesting and clever selection of films, Reeves showed his critics and fans alike that he was not just some goofy star sporting long locks but an actual versatile actor who could portray the angst of the troubled youth, the vulnerability of a first time lover and the sincerity of a hermit like character.
Keanu's most loved action movie role in a checkered career has been The Matrix, the 1999 mega blockbuster that made him the highest paid actor leapfrogging the two Tom's of Hollywood; Hanks and Cruise.
An Action Hero Who Romanced And Swayed Audiences World Wide
Before he became the celebrated science fiction action cult of Neo, he was the ace action cop Jack Traven in Jan de Bont's 1994 Speed. This was to be a film that starred the lovable Keanu as a cop in the firing line on board of the troubled 2525 bus meant to be exploded by the rogue minded Dennis Hopper. In the process of rescuing all passengers on the ominous bus ride, Reeve's audacious action stunts earned him the tag of being one of the rare heroes who could kick butt just as good as he could lip lock a beauty of the class of Sandra Bullock. He was to later star with his 'Speed' co-star Sandra again in the 2006 time traveling romantic drama, the new age romantic saga titled The Lake House. With Paul McCartney's wonderful melody " this never happened before", together Reeves and Bullock gave such a fine romantic pairing to movie-going audiences, that they really didn't think it happened ever before. The film fired sparks with the duo's mesmerizing chemistry but sadly failed to deliver on the box office.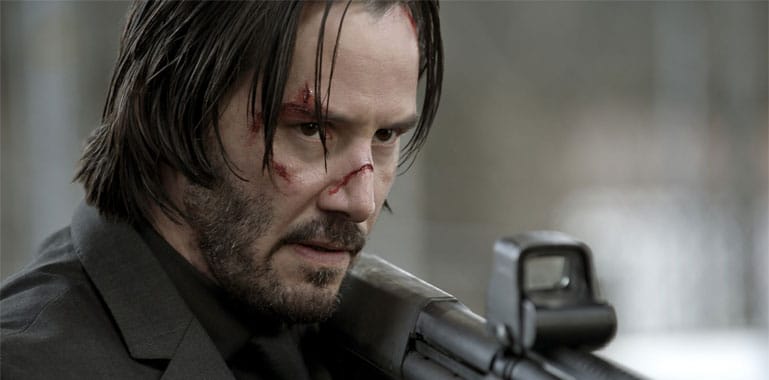 Keanu starred in the much acclaimed 1997 flick The Devil's Advocate where legal shark Al Pacino's cunning theatricality pounced on Reeves a nightmarish stint in the Taylor Hackford direction. Reeves was later seen in Gus Van Sant's My Own Private Idaho, an intense and lost tale about two young gay hustlers who in their junky roller coaster ride come to decipher the purpose of their lives. The 1993 film was perhaps the most challenging role that Reeves ever did in his newfound career chart. His on-screen pairing with the River Phoenix exuded the wayward cult of being a rebellious good for nothing act for which Keanu was loved by character actors and adored by the ladies, who for long have been his fan for life.
In 2001, starring as Nelson in Pat O' Conner's romantic saga Sweet November, Reeves established his steady career path as a leading romantic starrer in this much loved but commercially disappointing love story. With Charlize Theron, with whom he had earlier starred in The Devil's Advocate, he went on to deliver a sensitive yet charming, alluring yet vulnerable performance as an advertising executive who reluctantly moves in with a hedonistic and passionate Sara following his firing from a top San Francisco based Ad firm. The last scene of the movie where a blind-folded Reeves opens his eyes at the middle of a hazy early morning at the heart of the city with his lover Sara disappearing into oblivion left a mark so deep in the heart of lovers of this genre that it still reverberates around the world as one of Keanu's most ecstatic performances till date.
Keanu Reeves – His Most Challenging Role
In 1993, before the peak of his stardom, Keanu Reeves starred in the critically acclaimed The Little Buddha. Directed by Bernardo Bertolucci, a lesser known Italian director Reeves time traveled a few centuries into the past and unearthed an unbelievably good portrayal on screen.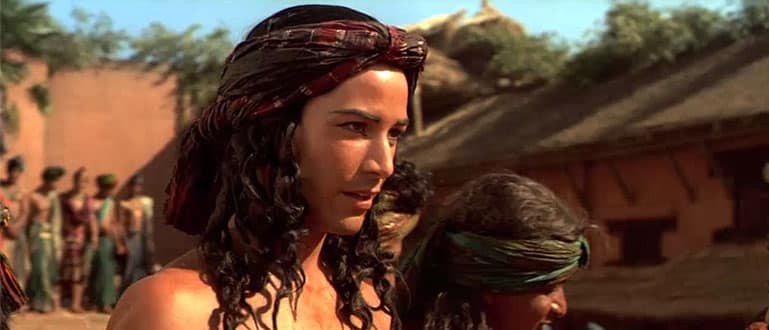 His lead role as Gautam Buddha, the popular icon of peace and the founder of Buddhism surprised those who felt the actor with "wooden expressions" couldn't deliver intense period drama roles. Reeves played Prince Siddharth and something about him in the movie told us that perhaps his mystic charm tied to the inner turmoil with which the actor is rumored to be living to this very day enabled him to muster the courage and timeless appeal to portray this flawless personality on screen. The film was another drab at the box office but struck gold enabling Reeves's seeming immortality to transcend the brevity of box office results.
To this day, no other Hollywood actor has so effectively essayed the life of the Enlightened One with such ease, perfection, and tenacity as Keanu did decades back. It seemed that his eyes came to rest in a sprawling nest of splendor that could have only existed during the times of the Buddha.
A Simple Man Leading A Painful Life
In 2012 a social media joke snowballed into a completely different tangent concerning Keanu. The actor on his own birthday was seen sitting aloof and completely by himself at a New York restaurant eating a harmless sandwich. Many thought this was the sad and extremely low Keanu Reeves.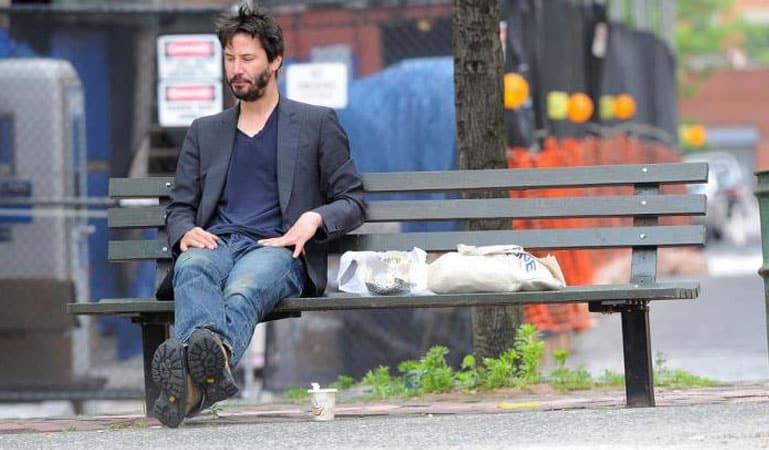 The actor, notorious for being a loner is seldom seen at meaningless glam events of the party scene in America. He rarely shows up at award functions and has not been known to attend the Oscars.
A few days later, Keanu was approached by the BBC in a regular morning talk show and asked if he was really sad.
Is he sad?
Keanu laughed and expressed after a few seconds of pause a shriek seeming not at all upset by the question. Saying "I am not", he moved out.
Those of us who have known the actor's personal life would have understood he coldly lied. Reeves, whose personal life seems to mirror the many tragedies that his on-screen persona's carry for 2 hours has for real lost many important people from his close-knit circle. The kid who never had a stable family first saw the demise of his loving sister who passed away with Leukemia. Keanu was holding his sister's hand as she passed away. He later lost his co-star and much-loved actor, River Phoenix, who overdosed on cocaine. He was Keanu's best friend ever and was only 26. Reeves only came to love truly madly and deeply the one person he wished to marry. His girlfriend Jennifer Syme Reeves met with a fatal car accident as she was driving her Cherokee Jeep in the late 90s to California. She was carrying Reeves' daughter.
A life full of tragedies has left Keanu a sad and battered man. Even then he smiles and continues to work ever so promisingly often taking personal pay-cuts to ensure other expensive actors can be accommodated in his movies. He is known to be a very caring man and extensively donated his self-made motorbike; the KRTG-1 from the Arch Motorcycle company, a brand Reeves himself owns.
Away from the false posturing and selfish glare of Hollywood's infamous media glare, we have an actor as authentic as none and one whose personal journeys has seen as many highs as the lows that he has taken in his stride. For possessing that simplicity, that magical lost look in his eyes and those seemingly good looking ageless looks- it seems Keanu Reeves has more to give to us fans that meet the eye.