I was woken up by the hard landing of the Indigo flight on the runway at Mumbai airport at midnight. After training for 8 hours daily, continuously for five days, I was as tired as one can be and looking forward to a quick ride home and lots of sleep. I picked up my baggage and moved to the multiple taxi counters picking one by using the eeny-meeny-miny-moe method. When my turn arrived, the attendant received a call from somebody. After answering the call, she asked me whether I am fine with a lady taxi driver.
In a half asleep mode, I said yes, but was wondering why did this question arise? I am not averse to lady drivers. Since childhood, I have seen women in the family drive. There are quite a few ladies driving in Mumbai, and hence I was wondering about the appropriateness of this question. I decided to explore this question during the one-hour taxi ride home.
Veena was not a day older than thirty and had a slim frame. Her figure could give any of the models a run for their money. She was not just size zero, but maybe a size negative if there is anything like that. The torrential rain was dripping into her teacup, which she expertly balanced on her mobile phone in one hand. She offered to take my suitcase with the other hand. I am sure the suitcase weighed more than her. Thankfully chivalry is a virtue I have learned since childhood.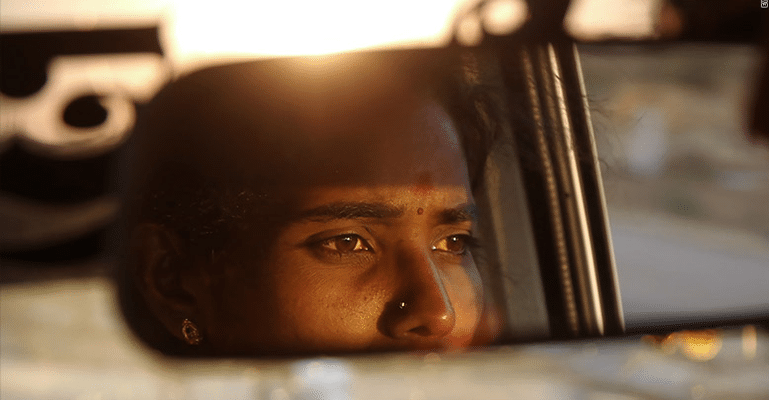 I started having a conversation with her. Apparently, even single women travelers, refuse cabs driven by ladies. They don't seem to be convinced about the driving skills of the lady. Interestingly a lot of these women, may themselves be driving cars, but don't trust a lady cab driver. Hypocrisy is alive and kicking.
A Peek Into Her Life
Veena's husband had ditched her leaving behind three kids. Two years earlier, she used to cook food at people's houses. One of the families encouraged her to learn driving and get a license. And now here she was driving a rented cab.
Her eldest son who was 9 years, had failed in school. So she decided to send him to a boarding school, with the hope that the discipline would help him study. She also wanted to send him away from her neighborhood, where the local boys would have a bad influence on him. Her daughter who was 7 years, was sent to a missionary school, as she did not have time to take care of her. Her younger son of 5 lived with her. The neighbors took care of the five-year kid every day.
Veena dropped me home at 1.30 in the night and then would reach her residence by 2.30- 3.00a.m. Then she would get up in the morning, do the housework and start her car by noon. She has to pay a sum of 850 rupees to the car company, daily, irrespective of whatever she earns. A car breakdown, or accident or a political rally or a strike will hit her hard. Over and above this, she has to spend on diesel and then if she makes any money, she will use it for her household expenses. I am sure she would struggle to save more than 1000 bucks a day, and no weekly off.
What She Taught Me That Night
No support system, no manager to listen to her grievances. And she was not complaining, she was happy that she was able to support her family in a dignified manner. She was not blaming her situation on anybody, not blaming the government for an increase in diesel prices or increase in the price of Dal. She was too busy making two ends meet. I am sure she starts her day with hope in her eyes and a revenue target. No corporate employee can ever understand the meaning of revenue targets as Veena does. Reality bites these people and how.
We as middle class complain about an increase in service tax by 0.5% sitting in the comfort of our air-conditioned homes. I now know why we complain – we have time and are overpaid. We work hard for our living but do not have to struggle, the way a common man does. These people are too busy making two ends meet, to think about Krishi Kalyan Cess or whatever. This girl's size negative was not due to eating low carbs and working out, but simply because of forced dieting. I am sure she skipped a meal or two to ensure that her children got two square meals.
After listening to her story, frankly, I had a flurry of emotions. I wondered whether I will be able to manage a situation where I lost my job. How will I be able to deal with deprivation? What happens if so many things which I take for granted, go away? I was scared!!!
I was ashamed at myself for complaining about the unfair and unjust(from my perspective) appraisal system at work. There was a fixed amount coming in the bank at the end of the month, I had nothing to complain about. That rainy night, Veena taught me a huge lesson of life – I need to be grateful for what I have. Veena has one quality which I doubt exists in me – resiliency and the ability to fight back. It was my biggest motivational lessons ever.
Salute to everyone who works hard for a living.
Image used is for representation purpose only. | Source