Mighty muscles. Lanky frame. Burly presence heaped amidst tons of glorious halo. Visiting any image of Lord Shiv can be likened to a deeply spiritual exercise. It's a facet where a communion of sorts is made with myriad, colorful realities, enveloping Lord Shiv.
In fact, much about Lord Shiv and his existential realities seems so profoundly self-created and limiting of his reality that we come to meet glowing confusions of sorts.
Whether what he is, is actually true to his image, his real mythological representation? Or if, the occurrences surrounding Shiv are simply giving of human love, stemming from the profuse passion that we've made an enormously important and undeniably potent deity an extension of our own desire?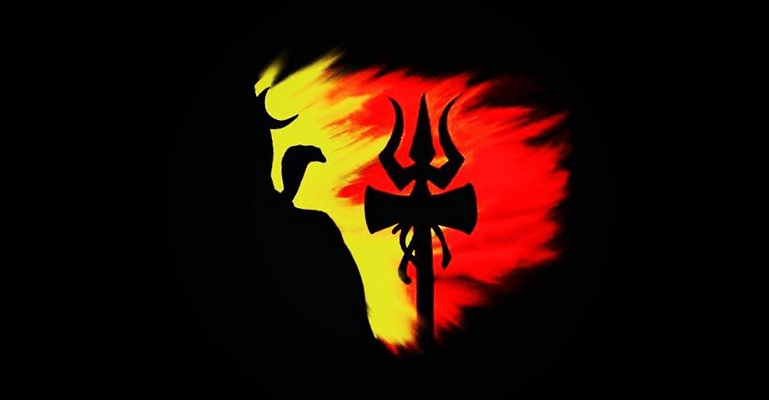 Let's address some common misinterpretations of Lord Shiv on the glorious occasion of Maha Shivratri. Let's attempt to understand the true lord that lies buried beyond the grasp of normal human understanding.
Shiv Isn't Just A Destructor, He Is A Sage
Central to the existence of any Hindu lord or deity is part myth, part reality, but pure divinity.
But time is right to understand whether the demonic destructions promised to his anti-god elements are the only reflections of Shiv's destructive energies? When it comes to curing the ills of the world, Shiv, over and above those powers of carnage drank the holy poison to control the tug of war between the evils and lords. It is this manic force of energy in Shiv that came to the rescue of the world when it most mattered.
Vague Interpretations of Shiv's Powers
There cannot be a more consummate power signifying the victory and prevalence of the good, wise and sanctimonious above vicious evil, other than Shiv. Look beyond the iconizing of his muscular frame, immense physicality and the allure of his sagely silence.
Shiva's power is a natural attribute to balance the evil with good and to harmonize the universe with powers of rage, if at all, necessary. In order to bring a collective good! He is a balancer, not just the destructor and the power that reverberates joy and purity for all mankind.
There is more to Shiv than what we've understood from the poster-perfect depictions of his masculinity.
The Doting Family Man
How come most of our own narratives and ideations spun around Shiv either deal with his utter machismo or his buoyant flamboyant power? How little is made of him being the father he was, the true lover he is and the selfless family man that he has led an entire life for!
Lord Shiva, by no plausible drop at mythology, is a perfect rendition of holy power. He isn't perfect. Shiv bridges the gap between the man being imperfect and his desire to attain perfection.
The troubles, according to mythology, in finding true communion with his love, Parvati Ji, the years of manic wandering for self-realization, the very attributes that have made him both 'Bhole Nath' and 'Devon ke Dev', all signify Shiv being a tremendous journeyman.
There have been instances where he's doubted himself and where he's been confronted with doubt. But he survives for he works on himself around a familial structure he has chosen for himself. That's a Shiv we hardly come to read or ponder over.
Shiv Is More Than Muscle Power Or Divine Providence
The real Shiv, not the god but the pure, unadulterated, sanctimonious holy presence hasn't been known to be a miracle worker. He wasn't a magician. Truth be told, none- Meera, Chaitanya Mahaprabhu, Mahavir or Buddh were magicians.
They were mortal beings, who through sheer devotion and a sacred kind of honesty became immortals.
Shiv is a reflection of a supreme being emanating mortality, being the purest form of himself, yet so untouched, yet so divine. Yet, we have all sadly clung to his manic powers and boisterous manliness that this attractive god emanates like an incorruptible fragrance.
Shiv As A Friend And A Person In You And Me
Why can't we in India humanize gods? Why can't we, even for once, make friends out of our deities? Instead of clinging to them with high hopes of our lustful desires and materialistic wishes being realized at the behest of endless worshipping?
Can we think of that ever? How difficult is it? Shiv, in the truest allure of his being beckons to ask mankind to seek within, what it seeks outside. To look for answers and questions, the assassination of self-doubt and for retribution within! He doesn't seem interested in measuring greatness by virtue of the liter of milk poured over any divine Shivlinga!
It isn't a tough ask! Really.