While he got the opportunity to become a doctor, Prateek Kumar chose Hotel Management instead. Born eldest of three brothers in Ranchi, which used to be a sleepy little hamlet at the time, Prateek says, he was raised by his working class parents with a very strong value system. It was during that 3 year course in IHM Mumbai, that Prateek got more inclined toward the events aspect of the hospitality business rather than the culinary and serving side. "This led me to pursue Event Management as a career which was still at a nascent stage and was yet to be organized", he says, "which gave me hands-on experience with multiple exposures – right from working as 'Glorified Office Boy' to creating new branch offices and non-existent avenues as profit centers across different organizations that I worked for."
Prateek founded NeoNiche Integrated Solutions which is an experiential marketing company which acts as a marketing extension to its clients.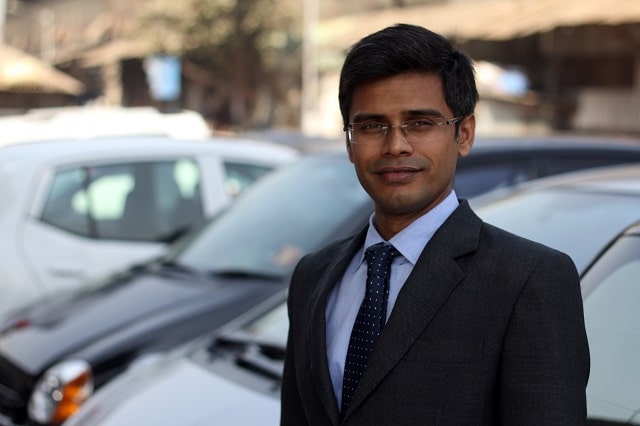 In an exclusive conversation with LifeBeyondNumbers, Prateek Kumar shares his story of founding NeoNiche Integrated, the challenges he faced, his learning and lots more…
Inception of NeoNiche Integrated
The value creations are limited when you try to push your ideas through an existing system, especially if you have ideas that are different than the existing norm. This led me to found NeoNiche Integrated Solutions, as we wanted an inclusive growth based on the premise of ideas, innovation and insights. A truly amazing organization which cares for its stakeholders – be it clients, partners, its people or the society. In the beginning we had no money and no work for the first 6 month. We decided at the onset that we will not take any salaries till the time business becomes profitable and pulled in our personal resources so that company could become profitable faster. We also believed that if we want to create something of value we need to look beyond the numbers hence we built the system where we paid our partners on time, part of the profits were shared as performance bonuses and a CSR policy was adopted right from first year.
What is NeoNiche Integrated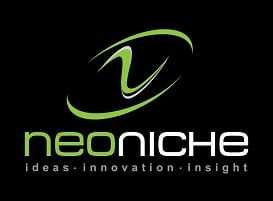 NeoNiche Integrated is an experiential marketing company which acts as a marketing extension to the clients that we serve. We conceptualize multi-disciplinary brand building strategies across different platforms be it online – digital and social, or on ground through customer contact programs, events and exhibitions. This is our third year of business, and we started as bootstrapping business with me and my four co-founders. Luckily, the team had various expertise and was very complementary in nature. Also from the onset we wanted to keep the organization very transparent and merit-based, hence we decided that none of the co-founders' family members can join the business. Over the period of time due to the persistence of the entire NeoNiche team we got to work with some of the most prestigious names and best brands. Our clients became our trusted advisors and also suggested our names to their ecosystem partners which helped us in the growth.
Based on our value system of ideas, innovation and insights we have always tried to create some value for the clients that we served. We have produced some of the innovative events right from "Silent Theatre Conference" where the entire conference was conducted through Bluetooth headsets and mikes, Blucasted Exhibition pavilion with real-time contests running through the pavilion. Virtual Events on the desktop crowd sourced installations and more. We have also created a profit sharing module for start-ups and SMEs as we think this segment needs a level playing field and due to lack of marketing resource and budgets takes more time to scale up.
The Way Ahead
We are striving to create more value for the ecosystem that we exist in, drive more innovation in the way that we are currently doing business and add more value to the society that we live in. Our immediate focus is to add some value in start-up and SME space where we think profit sharing model will work better than the cost based model.
Challenges and Learning
As I stated earlier, in the beginning we did not had any money or business but we wanted to create a valuable organization which would pay its people on time and also respect its ecosystem partners. We wanted our clients to get the Value for Money solutions rather than rack listed services. Going was slow at the beginning. I still remember I was pitching for one of our clients who had bigger agencies as options and initially was hesitant to give us business. There was a lot of negotiations at the table and finally I said, "Sir, please give us business, we do not need any advance. After the delivery, if you think we have done even one rupee worth of job, just tell me and we will issue you an invoice for that sum". The bet paid off and that one brand helped us in getting more business. It's the dedication of NeoKnights and trust of our clients' which has helped us win the prestigious "Stars of the Industry" awards as "Most Admired Event Management Company".
It is always difficult to score your first win – be it hiring the first employee, closing the first vendor or getting the first project but if you are consistent and are able to deliver it's just a matter of time before people start trusting you. As an entrepreneur specially as a start-up, you need to be passionate and believe in what you are doing than only the world will notice, you need to be a scavenger and without ego. If the business means you have to wait outside a prospective clients office for hours you just go ahead and do that. Look at creating value, and profits will follow. And last but not the least it's NOT about 'who you know' but 'what you know' that stands between success and failure.