I have always had immense love and respect for sports and sportsmen. And it was a privilege to have got the chance to interact with Robin Paul, a track and field athlete who represented India in many international games and won laurels. After retiring from the active sports career, Robin has started an outbound training and consulting facility, Breakthrough India, that specializes in experiential learning. They work on team power, high performance culture, next level leadership programs, capacity builders, managerial shift, project planning and conflict prevention. Their programs help develop high performing teams in line with organizational vision, values and strategy, and achieving solutions through experiential learning.
In an exclusive conversation with LifeBeyondNumbers, Robin Paul talks about his life, sports, his findings with Jesus, work at Breakthrough and lots more…
Robin Paul – The Athlete, The Person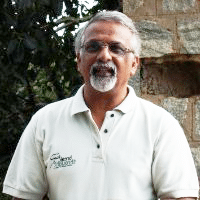 I was brought up by parents from different religious backgrounds. My parents divorced while I was growing up, a fact that largely contributed to a difficult upbringing. I struggled to find identity as a teenager. My sister was an athlete and hence my peers used to challenge me saying "Look at your sister, come and see what you can do". I had the opportunity to enter the world of sports and began to find success and identity. I represented India at the 100 and 200 metres and relay. At that time, I was coached by the famous coach Lingappa who still coaches today at the age of 90.
After years of peak performance, I went through a rough patch which brought a lot of disappointments. The down-side to being embedded in sports is losing. This made me search for purpose. I became a follower of Jesus during that phase of my life and began to find meaning.
As a runner, I was able to stand against the challenge to get short term results by unethical means because of my faith. We were training for the 1978 Asian games in Bangalore. In those days Kanturva stadium had a cinder track. In the national camp the four of us will be selected to participate in 4 X 100 relay for the national team if we did the qualifying time of 40.5 seconds. The rain disrupted our practice before the race. At that time, the team discussed what they had done the previous year. In the 4 X 100 metres relay, you have to stay in your tracks. If the third runner cuts into the first lane he cuts the distance and time. The team qualified for 1977 Asian Bangkok meet and won Bronze without cutting tracks. Being the third runner they wanted me to do the same thing as the last year, to which I refused. The two judges, who were also from Karnataka, came to me saying "Robin, you are from Karnataka, do what you want and we will not disqualify you". But, I refused to cut tracks and we did not qualify. I was disappointed but was glad that I was able to stand for the right thing.
I became a Chaplain at several sporting events like the Asian Games in Seoul, the Seoul Olympics, World Athletics Championships in 1993, 1995 and 1997 and finally the Sydney Olympics 2000. I had the opportunity to travel around the world rubbing shoulders with sports stars like Carl Lewis, Madeline Mims and Jonathan Edwards.
In 1995 at the world Championship in Gothenberg, I learnt the true meaning of sports and camaraderie. In the 3000 metres Steeple Chase, the Africans were in the forefront as world champions. Paul Taggart was in the front, Mathew Birir and Christopher Koskeiwere battling for second and third place.
When they came to the last hurdle, Christopher had a right swing which hit Matthew and he fell. I met Matthew after the race and asked him how come he did not protest. He just smiled. I went on persisted saying, he had every right to do so. In reply Matthew said, I know he did not do it purposely and secondly, there is always another day. That's the day that I realized that sport is the microcosm of life. It teaches you to handle defeat and move on.
In the year, 1994 I founded the trust, Sports Outreach India with the purpose of promoting sports as a means for human development.
During one of my visits to the US, I had the opportunity to attend a conference by the Association of Experiential Education, which opened my eyes to the world of experiential education. This led to the formation of Breakthrough, a project of the trust, Sports Outreach India.
I am an initiator in experiential learning and have conducted trainings in South Africa, USA, Hong Kong, Thailand, Greece and India. I am a specialist in Belbin Team Roles Profiling System and a certified trainer in Flippen Profiling system, DiSC Profiling system and Sharpening Your Interpersonal Skills (SYIS), USA. I am also a certified high and low ropes course facilitator.
Over the years, I have conducted training programs for companies like Wipro, IBM, HP, Dell, Oracle, Accenture, Bosch, Philips, Volvo, to name a few. Using experiential learning activities, I bring in a relation to real world, practical problem solving strategies to deliver strong value to clients.
Inception of Breakthrough And The 'Tree'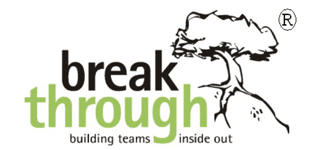 Breakthrough is one of India's leading outbound training service provider which has been in the market for the last 13 years impacting Organizations, Colleges, Schools and NGOs. It is a project of Sports Outreach India, a trust established in 1993.
Breakthrough began in the year 2000 in a one and half acre of land which was a brick kiln. Uniquely placed on the land, is a rock which is about 40×60 foot with a fig tree on top of it. The tree and the rock together were an inspiration for the creation of the Breakthrough Logo. The tree is unique as it has broken through the rock which was its challenge and has made it a strength for itself.
According to researchers the tree is about 75 years old. Today that little plant has turned out be a champion tree turning its difficult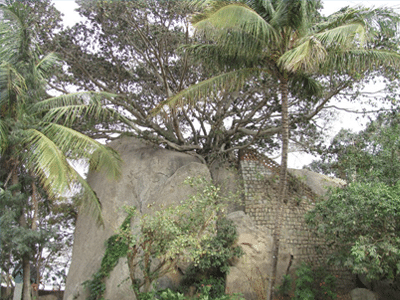 circumstances to an opportunity. The tree is almost a celebrity at present hosting activities like Zip line and Rappelling on its strong branches. In fact, Canon George Koover, Chaplain to Her Majesty the queen of England spoke about the inspiring story of the Breakthrough tree during a Television show. The tree continues to inspire each and every participant who enters the Breakthrough campus to 'challenge the challenging'.
In the beginning, Breakthrough began with the intention of creating awareness of life skills training in school children. Soon, corporate organizations were interested in bringing their teams. Slowly, the scope expanded opening doors to become a training service provider to corporates.
Breakthrough has grown to impact lives of people for the last 13 years. The products have also been innovated consistently to facilitate inspiring training programs to corporates, schools, colleges and NGO's.
At present, Breakthrough has two facilities, one in the city of Bangalore and the other in the PRR centre located in the scenic hills of Annakati near Coimbatore. The campuses house challenge courses comprising of high and low ropes courses.
The team at Breakthrough has one passion – to impact lives.
Three aspects that make Breakthrough unique is the organizational culture, Safety standards and the methodology of facilitation. The organizational culture is special as it is made of individuals with a vision to impact lives. Breakthrough adheres to the international safety standard of Association of Challenge Course Technology (ACCT) and OHSAS 18001:2007. It is also the process of being certified in the Quality Management System 9001:2008. It is one of the few Outbound Training service providers to follow such stringent safety and quality policies. The equipments used at Breakthrough are also of high quality to ensure safety of participants. What is unique in the methodology of facilitation at Breakthrough is that the training programs are co-designed and co-facilitated. Breakthrough advocates the leadership in organizations to be actively involved in the facilitation process. This brings about a remarkable relevance to work-place applications of the training programs.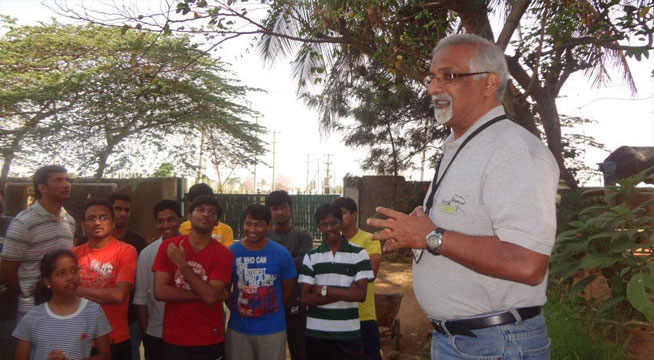 Action-learning methodologies and high energy challenges are used to create work-scenario simulations. The responses of the participants in such situations are then analyzed using interactive debriefs to help teams put together a specific action plan to help deliver functional solutions at the workplace.
The Challenges, The Learning And The Future
I was on an entrepreneurial journey with limited resource and skills. I had the heart beat for Breakthrough but did not have land or resources. This was where my faith in Jesus came into the picture. I had a two storey house on Sports quota land given by the government for my sports achievements. I was thinking of ways to look for funds for the infrastructure and land for Breakthrough. Jesus asked me to give the house to his work. It was a shock, but I have always lived by the principle. "He is no fool to give up what he does not have to gain".
After a year, the family agreed to give the house and God led me to a brick factory. The owner of land was speculating as to what to do with the land. I told him if he gave it to me, I will pay back later. After which, he gave me the keys to the one and half acre property.
I needed two crore rupees to build the infrastructure and to pay money for the land which I had bought. I was meditating on the incident in the bible, where St. Paul is asking Philemon, a slave owner to take back a runaway slave. Through the scripture, I felt Jesus speaking to me of how he will give the funds for Breakthrough.
In the next four months, over two crore rupees was donated to Breakthrough from companies who put aside a part of their profits to trusts and charities. These funds were spent on the infrastructure and on the Breakthrough land.
In terms of skills, as well we were fortunate to have God's hand. We have a friend Neil Richardson who is a Business Consultant in the UK. He stayed with us for a year and helped us develop a number of training offerings for our clients. He continues to be our Business consultant for 10 years now.
Breakthrough is all about impacting lives. The other day we got a call from the VP of a multi-national company who wanted to bring her team to Breakthrough. The reason was her experience in Breakthrough when she came here as a student. Our road-map is to multiply and expand the Breakthrough experience and impact to people like her.
Our focus in the next five years is to bring four more Breakthrough centres and in addition to the two centres we currently have. We hope to impact 500,000 lives by 2017, in doing so, praying it will make strong and committed Indians with remarkable goals and value systems.