We live in a dangerously materialistic world today where superficial features matter more than anything else. It is truthfully extremely difficult to come across people in today's time who choose to live, for others. The ones that do so with an open heart and a clear mind often go undetected in our society. When we talk of heroes, it is largely them we should focus on too.
Meera Noronha, a resident of Kanpur (originally called Cawnpore in the past by its British inhabitants) spent most of her life working for the development and betterment of lesser privileged sections of society. She spent years in the rural areas of the North Eastern regions of India towards helping in the development of its people, especially the girl child.
After her marriage to a reputed Christian family with a rich history (The Noronhas of Kanpur), she settled down, only to again spend her years being a social giver in several ways. But what makes her stand out from the crowd in more ways than one is not just her desire to focus on others or help others in every way she can. It is the way she chooses to live her life and the difference she makes by being – humane. 
Not only is she known as the Director of the Spastics Centre here in Kanpur, she has also made waves locally as the city's one of  the most admired seasonal bakers. This inspiring lady works throughout the year trying to match the basic education needs of special children in the city. She spent the initial twenty odd years as a social worker at the Centre, visiting it daily, helping the children with their basic needs like holding a pen before moving on to take on more roles.
I had the opportunity to talk to her and know more about her story. The seasonal baker with a touch of humanity.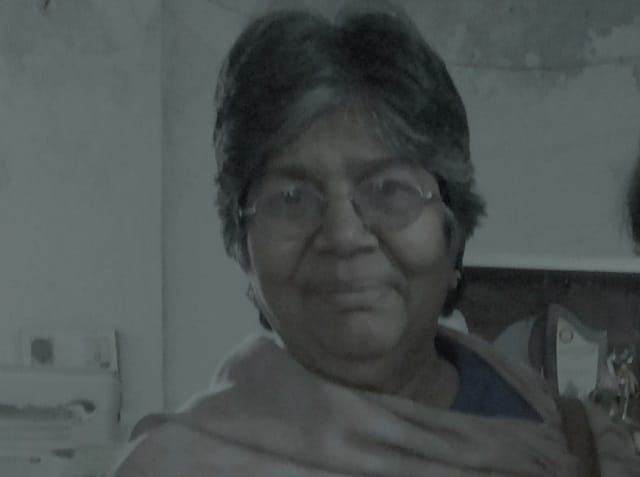 What makes you love the Art of Cooking and Baking?
I believe that it is a privilege to cook because you have the ability to pass on good feelings to your family, or the people you cook for. You are given the role of nurturing your family when you are born a woman and I do believe that is the greatest part you are meant to play. Call me old school or not, it's what I truly believe. The best way to make someone feel wanted, or to make someone feel at home is by cooking for them.
You have been dealing with youth from different backgrounds all over the country for a long time. However, what advice would you give the city bred youth of today?
I honestly believe that today's generation doesn't take out enough time for what is most important. It's all about show and put-ons is a much more severe way then before. If I could, I would tell them all to focus on how they live and what they eat. So many people in our own Country's rural areas and even city areas get none of the basics required to lead a simple or normal life. They have to struggle to know where their next meal comes from. The youth today are squandering away precious time and money on things that mean nothing.
When it comes to baking, why do you bake only during Christmas season?
Christmas cakes are largely in demand during Christmas season. During the year, freshly made cakes are in demand but not as much. But since I've been baking and selling Christmas cakes since years, I have more or less of a ready market now. I start baking in bulk sometime in the beginning of December every year and go on till the end of the month. Batches of fifty to hundred cakes are made and sold through our family owned store too. In fact, this is the time of the year I enjoy to the hilt! I stay home from work and bake to glory as one would say! And when people enjoy the cakes and goodies that have been made, it can serve as no better reward.
What are your innermost thoughts when you bake?
I ask Lord to put in a lot of love, positive energy and joy into my cakes, so every buyer is gifted an abundance of positive vibes too. I work with special children. One of my long-term plans was to try and train the older children (the ones who can control their leg and hand movement) and to teach them to bake cakes or other simple products. If they can make the easy eatables, it will help them earn some benefit and maybe help them sustain themselves.
Although this is long-shot. The basic fundamental structure for special children and adults is not very developed across the country. Major cities have a better platform, though the work being done all over needs far more finesse and awareness.