Often the ignored meal of the day, breakfast becomes a muesli- cornflakes-milk-scrambled eggs affair for most. It is possible to have variety with health, and in fact, the less time you have to conjure up a healthy breakfast, the more creative you can get. Try these breakfast ideas, which combine both traditional and contemporary tastes.
A quick Hummus Tomato Lettuce Sandwich
Whisk a batch of hummus and keep it handy. In the mornings, toast your bread of choice; lay down a leaf or two of crunchy lettuce and a slice of tomato. Layer it with a good dash of hummus and you have a hearty sandwich ready.
How to whisk that hummus? In your food processor, puree rinsed chickpeas, a clove or two of garlic, some lemon juice, a little cumin and salt. Add some olive oil and a few spoons of water if you feel necessary. Drizzle some paprika and extra virgin olive oil when you want to use your batch of healthy hummus.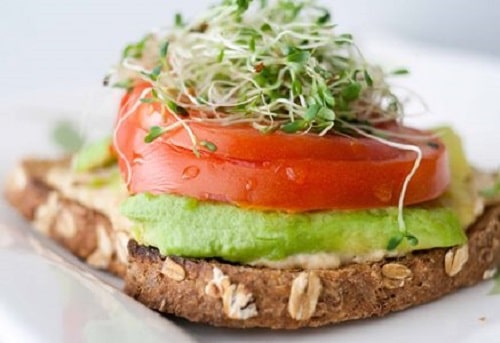 image: theroadnotprocessed.com
Smoothie: Delicious 'n' Filling
A filling and healthy option for breakfast, especially suited for hurried mornings. We like ours with bananas, some oatmeal, and peanut butter with a hint of cinnamon. If you are not a big fan of the blender then the fruits of your choice will go great with a simple dressing of honey, lemon juice, curd, salt and grounded pepper. Add some mint leaves for a refreshing yet mild flavor.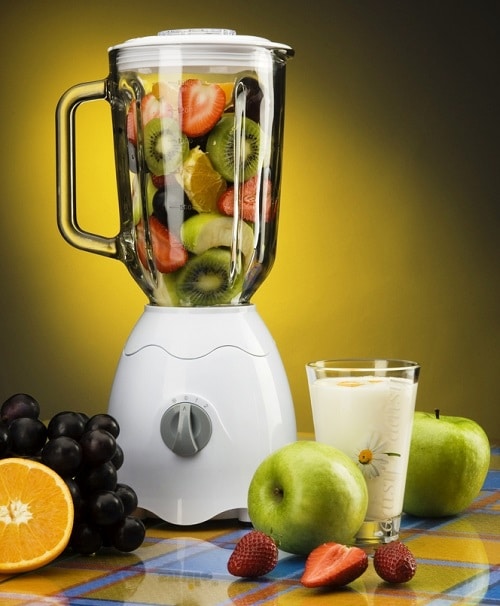 Egg Muffins
Beat some eggs, add some finely chopped onion and pinch of salt, pour them in a muffin tray and bake away. For the adventurous, shred some sausages and add them to the mix. Occasionally, a bit of your favourite cheese can be grated on top for a bit of indulgence.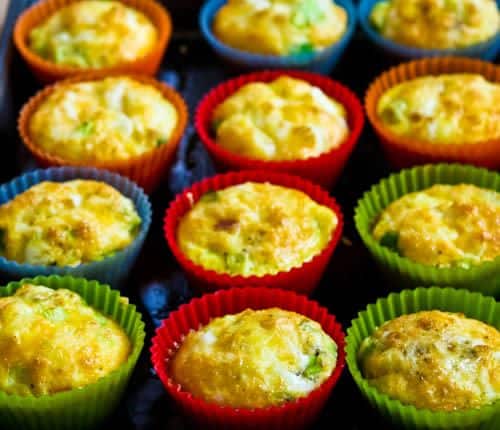 image: kalynskitchen.com
The Healthy Parantha
Not an oxymoron. Our mothers' favourite dal parathas, without the dollops of ghee. Take some green gram, which we simply call dhuli moong dal. Allow it one whistle in the pressure cooker. Sauté in a little oil with ginger, garlic and fennel seeds. Add a little salt and chilly powder for seasoning. You can store this mixture in your refrigerator for future use.
Now stuff the mixture in rotis, and cook like a roti. Dip a spoon in oil and spread on the paratha till it browns to your delight. Light and tasty sans the quintessential calories.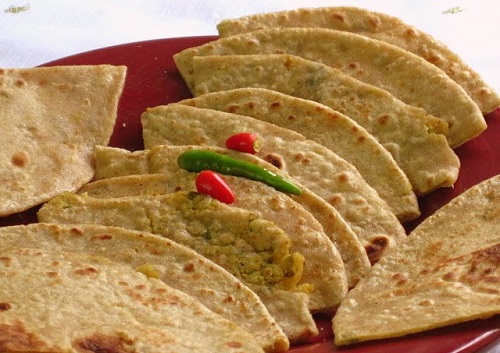 image: tamalapaku.blogspot.com
Baked Fruits
A great and light breakfast alternative. We rarely think of baking fruits into delightful little snacks, but the age old oven-toaster-griller we all have lying in our kitchen corner attracting oil and damp, can be put to good use here.
Take two peaches, or apples or grapefruit. In a bowl add half a cup of oats, some olive oil, little sugar and cinnamon. Stir till the oats are coated well. Slice the fruits, remove any pits. Layer the fruit and the oat mix alternatively in a baking dish and bake for fifteen minutes till the fruit is soft or the skin is ready to come off. For kids, put some whipped cream on top.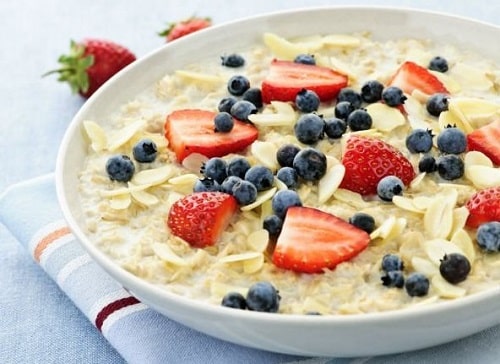 image: realsimple.com
Share your own quick 'n' healthy breakfast ideas in the comments below.