What makes you comfortable with a stranger?
To most of us, a smile is more than enough to make a stranger approachable and friendly. Whether the smile you have on your face is forced or from the heart, it does transform your face and changes the way you, as a person, are viewed and perceived.
Meet Jay Weinstein. This Mumbai-based, Hindi-speaking photographer of Australian-American-Ukrainian-English heritage is the man behind an inspiring project called "…So I Asked Them to Smile".
At the age of 3 he moved to India along with his parents and spent the next 12 years living in Vrindavan. In 2004, he moved to Mumbai with a hope to become an actor. With his fluent Hindi and Western look, he soon landed roles in a number of TV shows, films, and commercials. Jay, with time, shifted his focus to film production and later advertising. These gradually transformed into the photography trips he is now addicted to.
During our conversation, Jay candidly shared how the project kick started and the concept behind it.
"
So I Asked Them To Smile

" – The Project

It was nothing planned. The project just happened one fine day in Bikaner Rajasthan, in India, the country he now calls his home.
"Walking along a busy market street one evening, I saw a man I wanted to photograph. He was dressed in a traditional loose-fitting tunic and pants and a green skullcap. His eyes intimidated me: they seemed like the eyes of a man who has seen enough – glazed, humorless, alive only to his memories.
Not knowing how to approach him, I turned to the men near him standing outside their cloth store, bemused by the foreign photographer in their midst. They were, however, happy to be photographed, and soon we were chatting like old friends. Then a voice called out to me lightheartedly, "Mere bhi photo lena!" ("Take my photo too!")
Happily, I turned to face him, camera in hand and asked him to smile. And clicked his photograph.", says Jay about how the concept got triggered in his mind.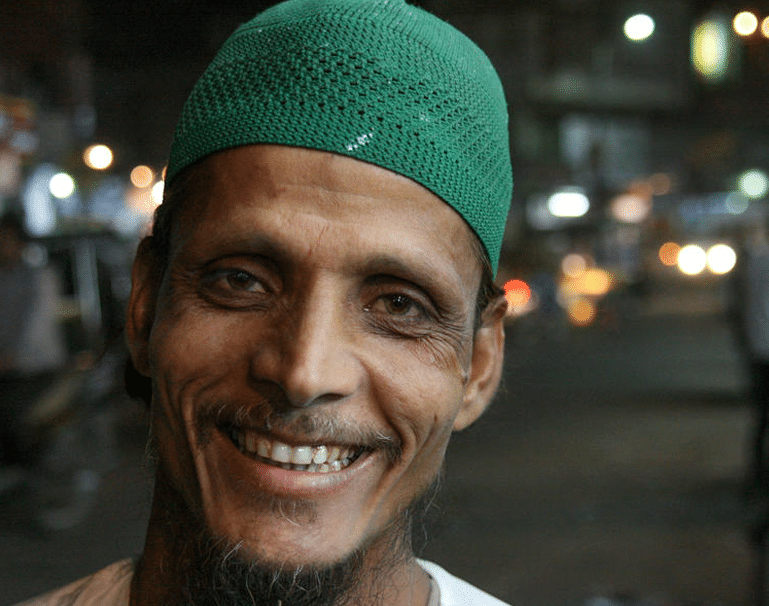 He continues to share his thoughts, "He was a different person with that grin! I realized then that most of us are strangers.  And we read and project a set of values based primarily on facial expressions. We also don't take much time to jump to our conclusions and move on. Thus, we miss out on meeting some really lovely people.
I thought it would be fun to capture a smiling and unsmiling version of some of the people I met on my photography walks. I wanted to recreate the experience of meeting strangers, no names, no stories; just two versions of a human face. The purpose of this project, like a mirror, is to help discover something about us.  How do we react? What do we know? Is it important to smile?
To me personally "So I asked them to smile" shows that we are all fundamentally the same regardless of nationality, gender, religion, or socio-economic status.
A smile humanizes, making people more approachable, and that is what I love about it."
Witness the magic of a smile as he captures these amazing faces of strangers across India that transforms after they smile.
Explore more such amazing photographs and stay connected with Jay's project on Facebook.
[su_dropcap style="flat"]1.[/su_dropcap]
---
An old man in Vrindavan, Uttar Pradesh, India.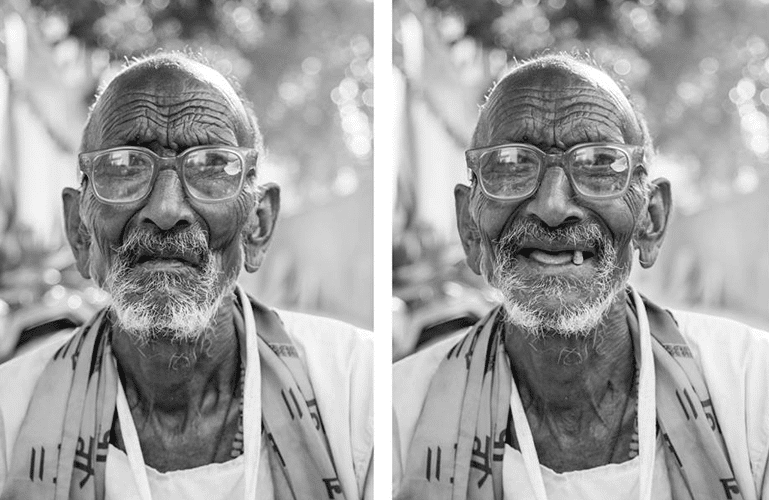 [su_dropcap style="flat"]2.[/su_dropcap]
---
Outside St Xavier's College, Mumbai, India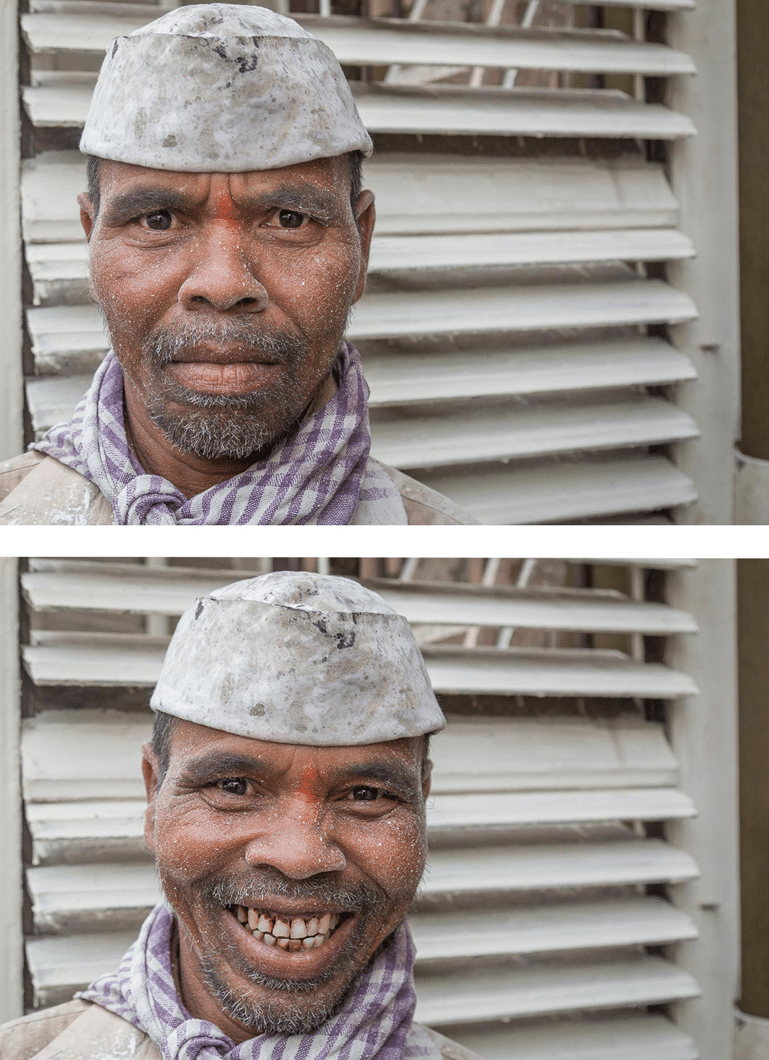 [su_dropcap style="flat"]3.[/su_dropcap]
---
Pune, Maharashtra, India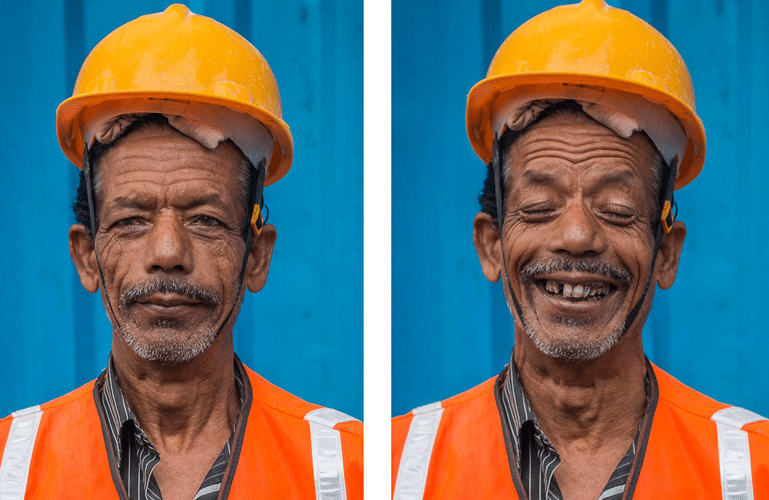 [su_dropcap style="flat"]4.[/su_dropcap]
---
Hampi, Karnataka, India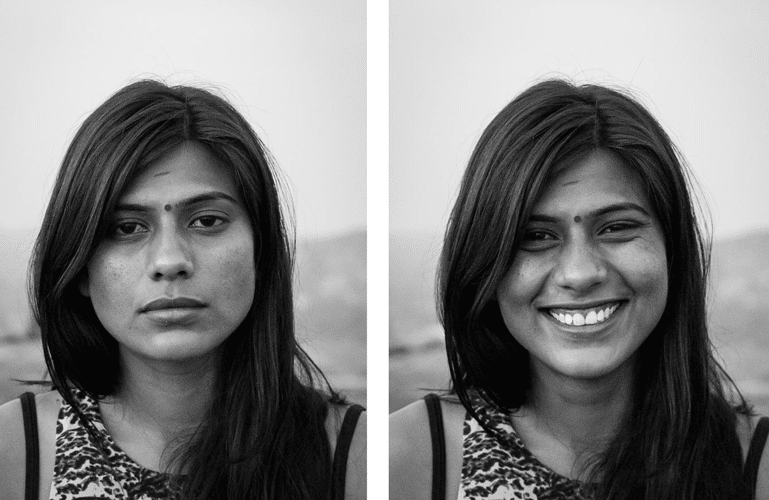 [su_dropcap style="flat"]5.[/su_dropcap]
---
Latikynsew Village, Meghalaya, North East India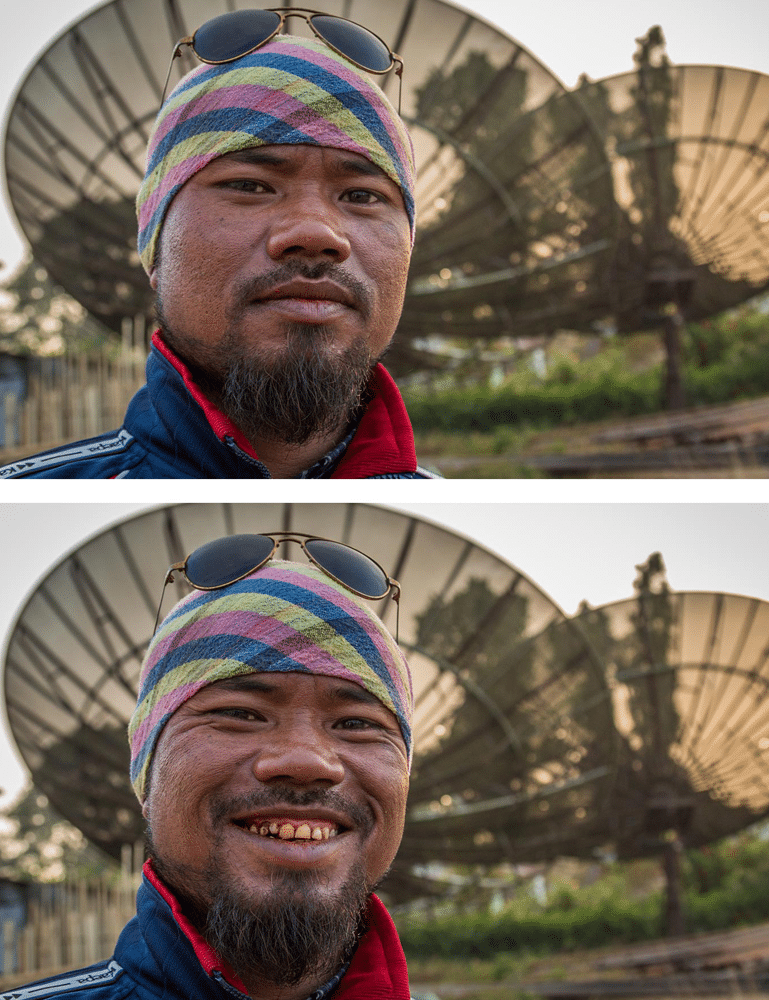 [su_dropcap style="flat"]6.[/su_dropcap]
---
Kisama, Nagaland, North-East India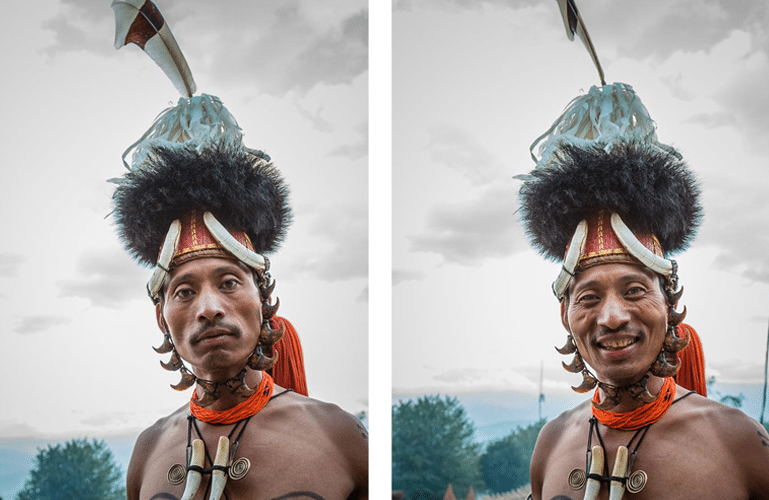 [su_dropcap style="flat"]7.[/su_dropcap]
---
Ral Village, Uttar Pradesh, India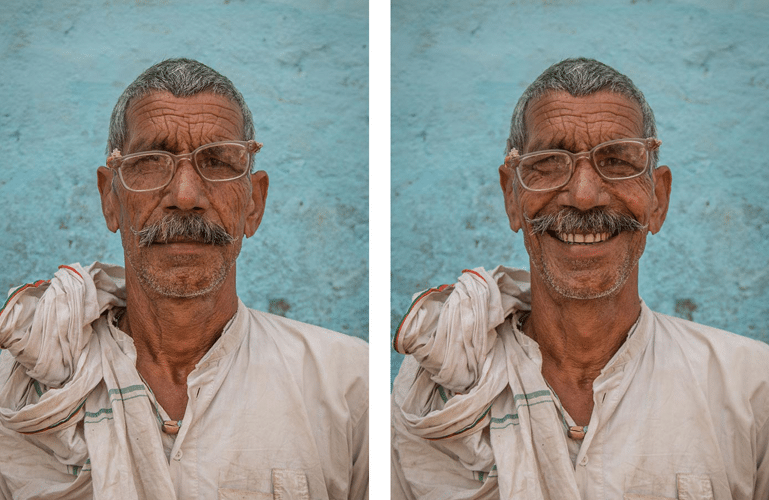 [su_dropcap style="flat"]8.[/su_dropcap]
---
Bandra, Mumbai, India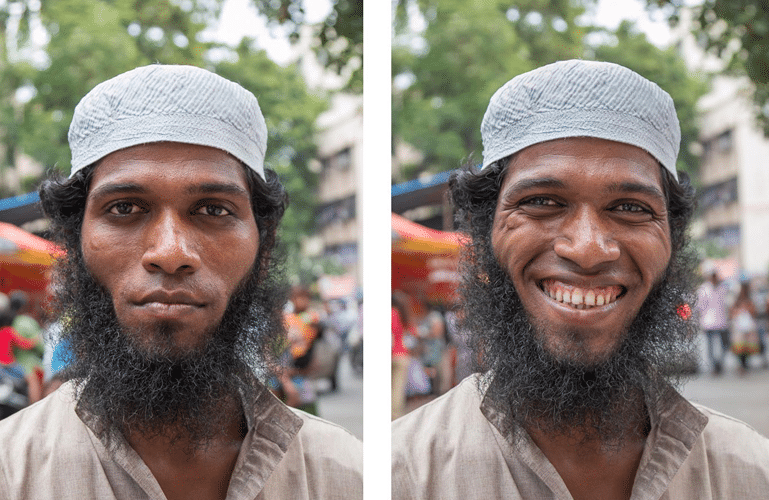 [su_dropcap style="flat"]9.[/su_dropcap]
---
Juhu, Mumbai, India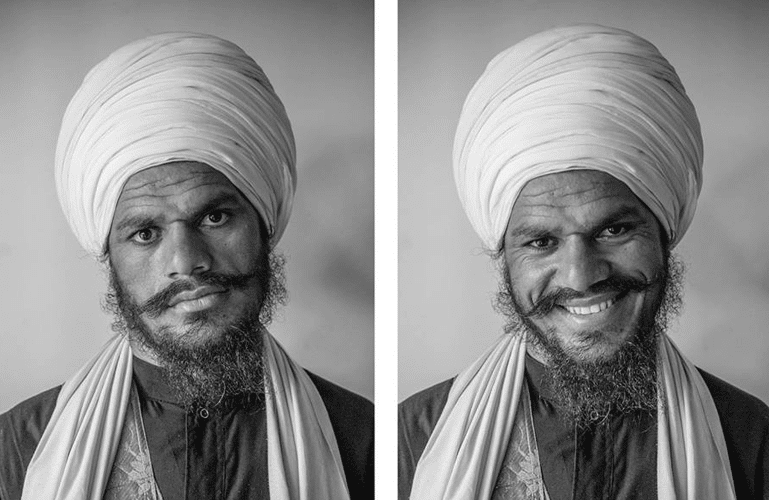 Keep smiling and share this story to spread the magic of a smile.