Parents always wish the best for their kids. However, with the best of intentions and in a bid to secure the future of their children, a lot of parents end up knowingly or unknowingly forcing their children to make entirely different career choices from what their calling might be. Students ending up in engineering colleges against their wishes is not very surprising or a new phenomenon in our country. One such story is of Yash Chandiramani who ended up wasting two precious years in an engineering college before realizing his true calling and setting up a successful events management start-up. Yash was born into a family filled with entrepreneurs, his father and uncle run a very successful chemical coating business; and his mother had quit her job as a school teacher to start a private coaching center which now is one of the best in the business. Following family footsteps of entrepreneurship, Yash started up with White Knight Entertainment & Hospitality while still doing his business management studies.
In an exclusive conversation with LifeBeyondNumbers, Yash talks about his early life, engineering college and decision to quit it, his venture White Knight and lots more…
Yash Chandiramani – The Person
I was always popular in school, and did well for myself whether it was academics or sport. I scored good marks and at the same time captained the school basketball team. It was after my 12th Standard when I got into an engineering college is when I faced a little trouble. It's just that sometimes you never know what you want until you get something you surely don't want. I spent two painful years in engineering trying to do something I really didn't want to. However 'chilled out' my family is, they were sure I had to become an engineer as I had to "secure" my future.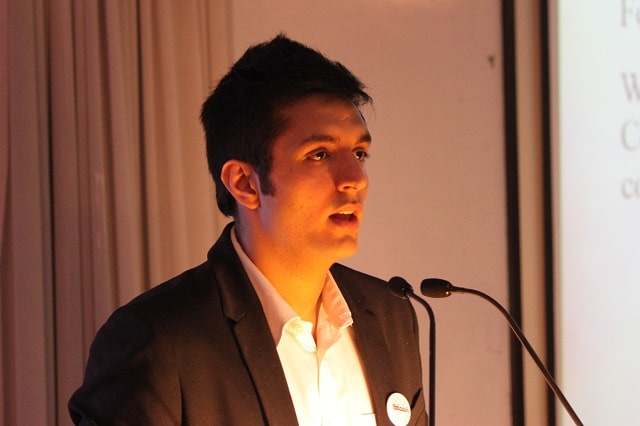 But after two years of a mess I decided to switch over to business management, with a little courage of my own and a lot borrowed from my mom, I made the switch even though the rest of my world was against it. My business was 1.5 years old then, but it was just a source of extra pocket money for me then or more like a hobby as everyone saw it. I got into Jai Hind BMS but there was a catch, I had to restart my degree, so that meant I would be two years junior to my batch, another point that raised a lot of opposition from my close ones. But I was sure. I knew two things could happen, either I did very well for myself or made a complete fool of myself. The latter has happened quite a few times so I saw no harm in taking a chance.
Now it's almost two years up in BMS; I won an award for being one of the entrepreneurs of the year, I was felicitated at many college events, invited to MBA colleges to speak, started scoring good marks again, started two new brands under the White Knight banner. So I guess I have some time until I make a fool of myself again.
I had started promoting nightclubs initially for a company that undertook marketing contracts for popular clubs in Mumbai, I was 16 years old then. The only reason I started doing this was because I was tired of not getting allowed into the clubs. I promoted various clubs and events until I thought I am big enough to start my own company, I was 17 then. Along with nightclub promotions I also learned the art of DJing because of my love for music. I also interned with a very big advertising agency as a copywriter because I was always interested in content writing and ideating.
But as White Knight grew, I realized that this is what I can take to another level, and thus I concentrated all my energy into this. So I didn't have much of a professional career until I realized that I can make this hobby into a profession.
Inception of White Knight Entertainment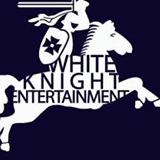 As I said, I stopped promoting for other companies at the age of 17, because I thought I was big enough to run my own show. Clearly I was wrong as clubs laughed at me when I approached them. After 1 whole year of trying to make things work, Nikhil Rochlani, my boss from the old company called me and asked me if I wanted to start a company with him. It was an amazing opportunity and I jumped right into it. From that moment onward there was no looking back as White Knight Entertainment had been founded by one of the most experienced and successful people in the industry and a kid who thought "this sounds like fun".
After 3 years of running White Knight Entertainment and making it one of the best nightlife promotional companies in the city, we decided to go one step forward, rather backward in this case. We thought if we can promote venues, why not own one? But we obviously didn't have that kind of capital. So we approached people with money, or people who already owned properties and wanted to start a lounge/restaurant, thus we had the minimum capital to invest and took the headache of running the entire place as managing partners. This is how White Knight Hospitality was born.
The White Knight – Present and Future
White Knight is a brand owned by NRYC Inc that stands for Nikhil Rochlani Yash Chandiramani. We specialize in marketing and promoting nightclubs, concerts, events and brands. With White knight hospitality, we manage and own restaurants and lounges.
The funding required to start White Knight was self arranged as it was not a very big amount. White Knight Hospitality thrives currently on projects majorly funded by others and the smaller part of the investment comes from our side. Currently we are marketing the best nightclub in Mumbai – Tryst. We partly owned a lounge called Level One, until we sold our stake out for a premium few weeks back. We are in the process of starting a new Bar & Bistro called Vie Ground Zero which will start in the first week of January 2014.
We wish to move on the lines of the EMM group in America which is the most successful nightclub running company in the world. We want to make White Knight club management synonymous with success and quality like the Trident or Marriot is in the hotel business.
Challenges and Learning
At this age, running a business has taught me a lot. First lesson I learnt was that not everyone is going to pay you on time, and some are not even going to end up paying you. Also dealing with various people from staff to customers to other club owners and vendors is a lot of hands-on experience that I gained. One more important thing I learned is that money, is the easiest thing to make, but handling it and maintaining it is the tough part. Earning money in an ethical manner and learning how not to lose that money or spend it in a frivolous manner is a good lesson.