A very high-end life in Central London. Living in a gorgeous apartment overlooking the beautiful river Thames and a flourishing career in Internet Marketing with top notch clients in UK, Europe and US. Arjun Sandhu, a young entrepreneur of 31 left it all to be with his family, for the love of his country  and to establish a business that would make a real difference in people's lives. The dependence on an algorithm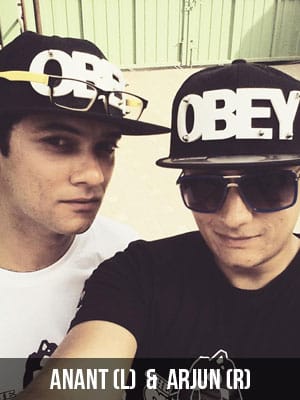 (Google's) and the idea of improving his clients' search rankings had run its time with Arjun. The dream of being able to be with his family and doing something more hands-on with Anant Sandhu (his brother) was more enticing for Arjun than the lavish London lifestyle.  Anant, who is an MBA from GIM (Goa Institute of Management), until then was looking after the India operations of their Internet Marketing company.
After Arjun came back to Delhi, both the brothers started contemplating as to what they could do: a travel company, boutique hotel, English speaking school, or a sports academy. This is when they took notice of this little known dance school funded by their father, Mr. Bhupinder Singh.
Mr. Singh had started this dance centre in a small basement a few years ago to help some young talented choreographers make a living. Because it wasn't being managed properly, it wasn't doing well. There were unanswered emails; poor infrastructure; unstructured teaching methodologies and non-standardized fees. Arjun and Anant visited the place and were immediately fascinated by the idea of running it more professionally.
They started working to improve the state of affairs so people would be more satisfied. It was not until 3 months that they realised how much potential lay in running the studio professionally. In September 2012 Arjun and Anant decided to give it a fair chance by investing two years into building up the institute. The trademark was registered, domains bought, website renovated to create a state of the art institute that would employ the best talent in the industry, a dance school that would be structured and would offer dance education as it hasn't ever been offered in Delhi.
Today, one and a half years later, the Sandhu brothers have transformed that small dance centre into Delhi Dance Academy, recently awarded The Best Dance Academy in Delhi. In case you are wondering that Arjun and Anant must be good dancers themselves to venture into something like this, let me tell you, they are your typical punjabi dancers with no professional dance education.
In a candid conversation with LifeBeyondNumbers, Arjun passionately shared the journey and the story so far with Delhi Dance Academy.
Growing The Business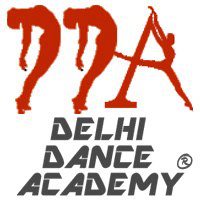 They started literally from scratch. With no experience in the field of dance and fitness, they relied on the basics, imagined themselves as the customers and simply doing things that would make them happy if they were to take classes at Delhi Dance Academy. Be it any aspect related to the academy: fee structure, discounts, cleanliness, infrastructure, quality of instructors, time-table – everything was planned keeping in mind the kind of service that they would like to receive themselves.
There was never any inference whatsoever from any other dance school. Of course, there were limitations and constraints but gradually the institute started moving towards how they wanted it to be. To my surprise, when I asked them about the investment made on it, Arjun says, "We did the flooring and lighting on the first studio with our money and also developed the website ourselves, the rest followed from the academy's profits." From the profits made from one basement came the second adjacent basement, then the office upstairs.
After a few months came the 2nd center in Amar Colony itself, an integrated center with 2 studios and all the essential infrastructure like changing rooms, CCTV cameras, 2 washrooms, better quality flooring, and a tea machine! A year and a half later came the 3rd center in Gurgaon with 3 built-in studios and the works.
"The journey from 30 students to the present number of 600 has been very interesting and I don't think any other business would've given us the happiness that running Delhi Dance Academy has given us," says Arjun. Back in the day, Arjun and Anant used to sit on the stairs outside with a register and a pen enrolling students. With the recruitment of some very talented instructors, people started loving the classes, the phones started to ring and soon the studio was full, with everyone involved making a profit.
Today Delhi Dance Academy is a self-sustaining, profitable business with around 30 of Delhi's best dance and fitness instructors. The team constitutes of some serious talent: winner of the "best dancer" from Danceworx, an ex-trainer from Shiamak Dawar, internationally trained faculty and others who have been featured as the best by leading newspapers like Business Standard, Hindustan Times and TOI. Having so many activities and such talented faculty for everything under one roof is truly Delhi Dance Academy's USP.
Giving Dance A Completely Different Meaning
Delhi Dance Academy is not just about learning dance or getting fitter by attending dance or fitness classes. It is also about meeting like-minded people, making friends, showcasing your talent in various events and having a hell lot of fun. Apart from learning various dance forms, the academy provides students a well structured and fun-filled way of learning.
Some dance forms like Salsa, Contemporary, Jazz, Hip Hop, b Boying and Belly Dancing have a course curriculum that spans from 3 months' beginner's courses to 9 months + advance courses. Fitness workouts like Zumba, Aerobics and Gymnastics record weight and monitor progress because that's the kind of stuff students love. Delhi Dance Academy is giving the art its value and bringing it up to the standards in every way like in the west. Quoting Arjun, "We want to prove to India that dance is a great career option today. A good instructor at DDA makes more money per hour than most top jobs with the corporates. By giving just 21 hours per week, the top instructor can make a 100k + salary, that's over 2 Lacs per month if you take a 40 hour week." Delhi Dance Academy's trainers are happy, satisfied and are completely dedicated to their art.
Dance is an all-pervasive field and in order to cover every aspect of dance, Delhi Dance Academy have various products to suit all. Apart from regular dance and fitness classes at their studios, Delhi Dance Academy also conducts the following activities:
Masterclass Shoots: Every now and then, Delhi Dance Academy organizes Masterclass video shoots wherein the students get an opportunity to perform at a beautiful outdoor location and a high-def video is recorded. The students are taught choreography by giving them extra hours and they are taken out for the video shoot. Delhi Dance Academy has conducted Masterclass shoots at locations such as the Taj Mahal, Lodhi Garden, India Gate, Lotus Temple, The Capitol Discotheque – Hotel Ashok etc. in the past.
The Namaste India Dance Workshop: A special workshop for guests from abroad. Its called the Namaste India Dance Workshop and it has been designed to give foreign tourists an insight into Indian dance. Over a span of 2 hours, the guests are taught 4 small choreographies based on 4 dance forms: Bollywood, Bhangra, Dandiya and Belly Dance. Refreshments are given during the workshop and there is also an option of doing the workshop in Indian costumes. In the end, a video is recorded which is shared with the guests on a private Youtube link. Tripadvisor has ranked The Namaste India Dance Workshop among the top 45 activities to do in Delhi.
Bedazzled: My personal favorite! There were these 6 guys who picked up a little argument with this guy who was walking with his ladylove in a mall. The girl was obviously concerned, but before she knew, her boyfriend and the 6 guys were doing dance moves together. It was a pre-prepared act that they call "The Bedazzle Act". Aooo! Her boyfriend wanted to bedazzle her. How cool is that?
Wedding Choreography: Every celebration in India involves dance and music. And when it comes to weddings, especially in North India, dance by friends and family is a must. But have you ever wondered how the family prepares dance acts for sangeets and pre/post wedding ceremonies? It's ace choreographers from companies like Delhi Dance Academy that teach dozens of families every season how to dance to modern Bollywood and Punjabi numbers. DDA has choreographed over 50 weddings last season and is one of the top players for wedding choreography in Delhi.
Dance Troupe: Girls and boys wearing the most ornate costumes dancing at big events, national folk dance champions performing the Ganesh Vandana or a theatrical musical performed at the FICCI auditorium. Delhi Dance Academy has pre-prepared dance acts to enthrall large audiences.
Corporate Dance, Fitness and Entertainment Workshops: In between all the work pressure in the corporate world, it is important for people to stay motivated, entertained and fit. Delhi Dance Academy's Corporate Dance/Fitness Workshops, Regular Classes and Day-Out Activities are designed to do just that. DDA's wide range of offerings, quality of instructors and jaw-dropping prices, make these Corporate Workshops a must try for every organization.
There's all this, and more!
What's In Store?
The boys are just warming up. Today they have 3 centers in Delhi NCR and are determined to quadruple the number in the next 2 years. Reaching out to the Delhi – Gurgaon – Noida crowd is not just a business strategy but also a responsibility especially with calls flooding in from all parts of Delhi and NCR. For everyone's relief, they plan to grow and grow Big!
Parting Thought
Irrespective of what you do, if you'd rather be doing something else, take the first step, make that decision and jump into something that makes you feel happy. Arjun and Anant's story is an inspiration to many. After all, life's too short to be unhappy.
Click here to visit the Delhi Dance Academy website.