Rathi Rana is a psychology graduate and was raised in a typical middle class setup by her father, who is a State Government employee and her mother who is a housewife. An alumni of Mount Carmel College, Bangalore, Rathi had always taken keen interest in social work. After completing her graduation in Psychology, she joined Kingfisher airlines, and then started flying with Indigo; while continuing to help the poor in whatever ways she could. She resigned from Indigo after getting married to Prateek Rana, a customer service and marketing professional, who helped her to set up Housemaidforyou. After getting married, Rathi started working full time with local NGOs addressing concerns of domestic workers. A couple of years later, she realized that monetary help has its own limitations and there is something more that need to be done to provide decent employment to these highly unorganized workers. "I am a crazy dog lover and love to travel during my short breaks from Housemaidforyou", says Rathi.
In an exclusive conversation with LifeBeyondNumbers, Rathi Rana talks about how she started Housemaidforyou, her challenges and lots more…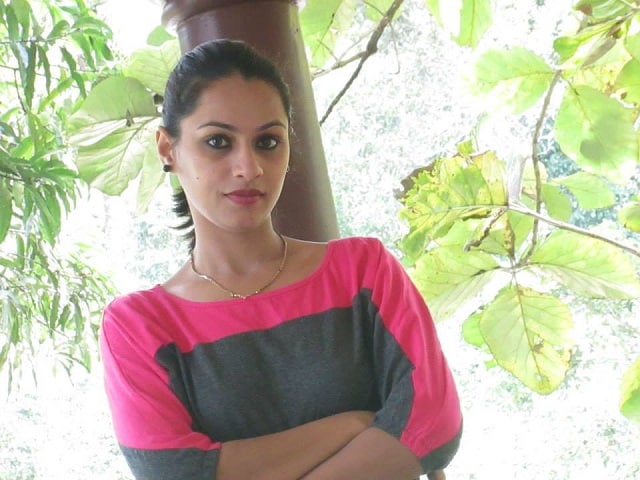 Inception of Housemaidforyou.com
During my stint with local NGOs, I realized that providing help was good but had its own limitations. Creating employment opportunities and better working conditions is what should be the long term goal. We also realized that other than opportunities, what lacks is proper training and awareness. So if we could train and provide confidence and also create opportunities, it could be a long term solution to this section. Housemaidforyou.com is a product of HMFY Domestic Services Private Limited. It is a platform created to bring domestic workers close to their employers. At the same provide premier hiring experience to the clients. We follow a typical supply and demand ratio model.
There are 2 main verticals:
Customer service team, which handles all the requirements of the clients right from inquiry till final hiring and there after.
Recruitment team, which handles the grass root level field work in the areas dominated by domestic workers.
In a period of 6 months from our launch, we have 40 clients on contract and more than 200 domestic workers registered with us. The profile of clients is very diverse and ranges from actresses to Presidents of MNCs to a middle class single mother. The company was started with a seed funding of Rupees 10 Lakhs and is expected to break even by the end of financial year 2014.

Challenges and Future
Initially it was very difficult to convince the domestic workers that there is a possibility where they can be a part of an organized and professional establishment while working in their comfort zone and also receive free training and upgrade their skills.
Due to the mushrooming of unauthorized maid placement agencies in all the cities and the frequent cases of customers and maids being cheated by fraudulent means makes it difficult for clients to have trust in the company. However, this is no longer a challenge due to the high standards set by the company and the professional experience provided to the clients.
Domestic workers lack a lot in professionalism and to infuse the values and vision of the company proved to be very difficult and still continues.
We intend to increase our portfolio to 100 clients by the end of 2014 and make it a national brand. We will consider expanding out of Karnataka in 2015 via a franchising model.
A social enterprise that solves a real life problem for the urban dwellers who are always in need of house-helps. And the domestic workers are benefited by the legitimate and reliable source of work. We look forward to seeing enterprises like these mushrooming in the country and changing lives of not just the economically well placed, but also the ones that don't have direct access to technology or other powerful mediums of the modern developed world. That's what development of any type is meant to do – touch and change lives of the those who need it the most.