The big decisions in life are those that need proper planning and knowledge before making a choice. In a sea of different products and market competitors fighting for consumers with deals and offers, it becomes really difficult for a consumer to figure the actual need and make the right decisions, and that too the big ones. Manish Shah, alumnus of IIM Ahmedabad and Gaurav Roy, alumnus of IIT Bombay and XLRI Jamshedpur with backgrounds in India and the US in the unsecured lending, wealth management and mortgage businesses and management consulting, software development, business planning corporate respectively have setup FinDirect Services Private Limited (FinDirect) of which BIGDecisions.in is an initiative. Mission at BIGDecisions.in is to help the Indian consumer of retail financial services and products make smarter and more informed decisions regardless of whether buying directly or through a financial advisor.
Manish and Gaurav talks exclusively with LifeBeyondNumbers and share their journey behind BIGDecisions and lots more…
The Beginning And Inception Of BIGDecisions.In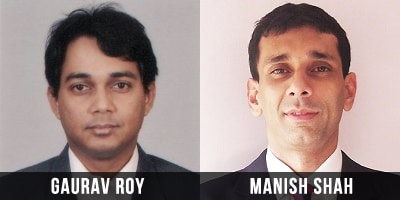 We used to have several discussions around taking the online consumer journey in financial services much further and closer to the consumer. Late last year, we decided to go ahead and build a platform that would become the starting point for people who were not sure about what they should be doing about some of their big financial decisions. So, we incorporated a company called Findirect Services and went about building the site. It's been a big challenge to combine data with simple, yet appealing user interface so that we give the user something they'd be happy using.
Our first attempt went horribly wrong as our user journey and interface were not liked by groups of users we tested it with. We scrapped our first version and re-did the entire platform. What you can see now has taken us 3 iterations and 9 months to build – and we still feel like there's more to be added to improve user usefulness.
We aim to help users across the country to take control of their big, financial decisions. So, whether it's their personal real estate, insurance to protect their family or long term savings goals, BIGDecisions helps them understand their decisions well enough to go ahead and buy directly or to be better prepared for a meaningful meeting with their advisors.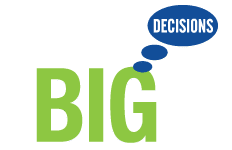 We believe that whilst consumers of financial services like to do their research on products and services online, they're under-served. Some, who have trusted and knowledgeable advisors are fine but most others are not. They either find themselves getting a product sale pitch under the garb of advice or price comparisons. We decided to build a platform that users can use the way they like so as to arrive at their own decisions whether or not they're interested in buying a product.
We also feel that as we aggregate user information (non-contact – we don't ask for any of it) we can work with product manufacturers to make specific products for different customer segments so that take-up rates are higher given that users are likely to find offerings far more useful to them (since they were made keeping specific inputs in mind).
The company has been self-funded so far. As we build user traction, we're now looking to raise money to build out the proposition the way we'd like to and to take the message out to many more users.
We have tested our current version with about 4000 people so far and are quite pleased with the feedback. We've tied up with a couple and are in talks with several more Insurers (life and health), Mutual fund houses, banks and mortgage companies to offer their customers our platform to help them make better, more informed decisions. We've also started working with different media organizations to help take our message of being able to take better control of their decisions to their audiences and have received a very positive response.
What gives us the most satisfaction is despite very little advertising, we're seeing people starting their research journey and take it all the way to product purchase with us.
Currently we're working on adding more facets to each category (insurance, savings, home loans) like explanatory videos and our blog to help users get a much better understanding of each decision by helping them work through questions like why they need it, how it works, how much they need, etc.
Challenges And Learning
Some of our most interesting challenges and learning have been:
Having to get a lot more done with far fewer resources at our disposal compared to our 15 year MNC work experience
We learnt the hard way that no core function, for a start-up can be outsourced. Get help if you must, but you need to be the starting point and be fully involved and in control of all key aspects like the customer offering / journey / our algorithms / tech and being the face of the company to the outside world
We've seen however, that there is a growing ecosystem (like life beyond numbers) for newer ventures that have a meaningful cause at the core of it and we're benefiting from it.
You also have to understand that a significant part of what you could get done through people and partners was because of your seniority in previous organizations. As a startup, it's only the quality of relationships that you have with people and the relevance of your offering that will take conversations forward. In many ways, you're back to the starting line!
We're not 24 year olds straight out of campus. We have families to look after. Balancing investments in the business and the books at home is an ongoing challenge!
The Future
We hope to see BIGDecisions become the starting point of people's financial planning, product and services journeys. By empowering them to take smarter decisions, we hope to help them jump over the fence one way or another so that more decisions are informed choices rather than 'go with the flow' sort of approaches.
We see us representing the customer with product manufacturers to influence product design so that no one size fits all approach is taken. Rather, important niche offerings are developed that help product penetration across categories grow. We also hope to become a useful research platform across product manufacturers, media and policy makers.