Having done his schooling from Delhi Public School, Akash Kapoor moved to Philadelphia for his Bachelors in Finance from the Fox School of Business and Management, Philadelphia. A couple of internships at Hedge funds during college got him interested in the world of Finance. He worked for several banks in New York, including BNP Paribas, Credit Suisse and Deutsche Bank after graduation. For Akash, the assignments at these banks at the energy trading desks were instrumental in gaining invaluable experience in the energy trading market coupled with banking.
After moving back to India in 2008, he worked for an integrated energy company assisting the senior management in fund raising for their ongoing and future projects. "That experience taught me the nuances of business in India, which frankly works on a totally different wavelength as compared to the West", says Akash.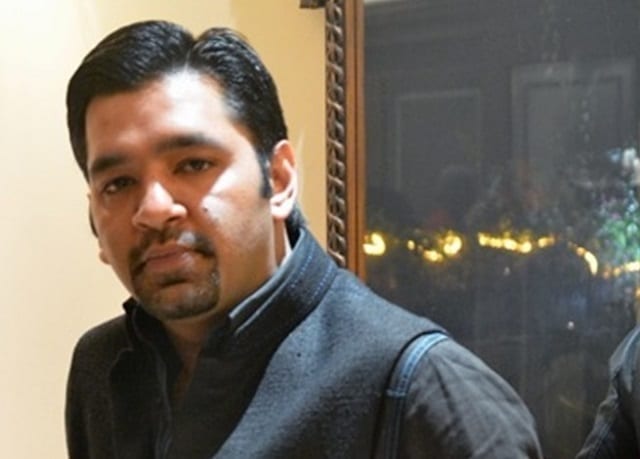 In this exclusive conversation with LifeBeyondNumbers, Akash Kapoor talks about InfraBuild Venture Partners, his journey, challenges he faced and lots more…
Inception of InfraBuild Venture Partners
After my move back to India, I worked closely with several promoters in the Oil & Gas and power space for their corporate finance division. The experience gained here I would say was invaluable to the extent that no formal education could impart such knowledge. Through my network I would get several opportunities, which I took to the promoters – some they explored some they ignored – Although I saw value in them. After a while, and a lot of deliberation, I took the call to start on my own. This brought about the difficult decision to quit a high paying, secure job, and take the leap towards entrepreneurship, which lead to the formation of InfraBuild Venture Partners in 2012.
What is InfraBuild Venture Partners

InfraBuild Venture Partners has three partners including myself with our Managing Partner, having over 35 years of international business experience. The second partner is a retired armed forces officer with masters in defence studies and has considerable exposure as a consultant to various international defence manufacturers. The partnership was a natural progression of working together on assignments in previous firms and common entrepreneur streak.
I think for a partnership to succeed there needs to be complete transparency and cohesion in the thought process between all partners having the same mindset. We have over the last 2 years, seen our share of success along with our share of struggle and failures. The journey down the path of success has further cemented our partnership and belief in ourselves. I can speak for all the partners, that in spite of all the struggle, arguments, and failure this has been one of the most satisfying experiences which none of us would have done any other way. Although we are extremely grounded and humbled by our achievements, not many companies would have been able to achieve what we have in the past 3 years.
Besides the partners roles being carved out, wherein each one of takes care of overall strategy by the Managing Partner, Energy & Finance by myself and defence by the third partner. We have a very capable team of sector specialists that map these sectors regularly in terms of regulatory changes, industry dynamic, etc. We regularly publish sector reports for our clients and ourselves to ensure we are a step ahead of the game and can be well informed of the regulatory and policy changes and have a realistic view on our projects keeping in mind operational problems in India.
We are a consulting firm and our partner's expertise lie in energy, oil & gas and power, Healthcare, infrastructure and sectors. The 3 partners have more than 35 years of cumulative experience in oil & gas, healthcare, defence and international business. We at InfraBuild Venture Partners like to position our selves as enablers/facilitators. Wherein we consult for several Indian and global companies, bringing them opportunities, facilitate partnerships, Joint ventures and Investments. A conscious decision, taken by the management has been for InfraBuild Venture Partners to invest in very selective projects. So while we have successfully closed out various transactions in healthcare, energy and defence as enablers – we are yet to invest in a project as a company.
We like to refer to our clients as partners where our business model by design ties our interests with our partner's and vice a versa. We work with leading energy, healthcare, defence and infrastructure companies in India and across the globe.

Healthcare
In healthcare, we have a tie up with leading health institute in Delhi-NCR  to treat casualties from Middle East along with take over of the complete operational management, of a 400 bed military hospital. We are very bullish in the healthcare space in India and abroad.

Energy
In energy, we have tie-ups with large oil & gas and power companies in India and in the Middle East. We are consultants to one of the largest EPC / engineering and services company based out of the Middle East.
Oil & Gas
In oil & gas we work with engineering and service companies for projects in the energy infrastructure space for exploration of upstream assets, refineries and energy infrastructure such as crude and gas pipeline, tanks etc. Most of these projects are of course in the OPEC nation, wherein we bring in partners from all over the world.  Our clients include, private as well as state companies throughout the world.
In environmental services we are playing a major role in providing waste management and wastewater management solutions to state governments in Iraq.

Power
In the power sector, have bid for a 100MW gas based power plant in the Middle East, with our partners.

Defence & Aerospace
We also consult for foreign OEMs in the defence and aerospace sector, where we are involved in identifying Indian partners for joint ventures and transfer of technology (ToT), as well as to fulfill their offset obligations.
I would like to point out that the value of the projects that we are currently consulting for, make up a cumulative order book of USD 1Bilion.
The Challenges
Although we had access to various companies through our cumulative network and experience. Once you walk into a door as a consultant, clients are willing to pay top dollar for your services especially in today's tight liquidity environment only when either
A. You bring to the table a well researched project with all the lose ends tied up – which takes considerable amount of time and resources before you can present the opportunity to the client. Or,
B. Alleviate any major pain-point, opening up bottlenecks or alternative avenues for a company.
Initially when we started, the market was skeptical of our survival because of the high barriers of entry that exist in the sectors we had decided to operate in which was rightly so. We in our endeavor also made some mistakes along the way, which is a part of the learning curve. However the experience had ensured that we now have a clear vision and have made our own niche space. It took us more than a year and half with 16-hour workdays to establish our credibility and get our feet firmly planted on the ground.
Clients come in slowly and purely based on your performance in the sector. So the initial foray was to make our presence felt by making enumerable, well-informed business pitches. It took us nearly a year to sign on our first client, which came through only once we were able to show value that added to the client's bottom line.
I strongly feel, one reason for InfraBuild Venture Partners being able to sign on blue chip Indian and international clients is attributed to the persistence and belief the team has in its abilities.
The Way Ahead
Although, we through the last 2-3 years we have been able to tie up and bid for significantly large projects. As the industries we operate in have a high gestation period – which usually involves a tedious and long tendering process, we need to make sure the current projects are effectively and efficiently bid for. After that it really is up to the competitive bids, which we have no say over. Once foresee consolidating and closing our current projects, in the next couple of years. Simultaneously, we have already started working with state and international private companies on up coming projects.
We see InfraBuild Venture Partners playing a larger consulting role. We do not see the big consulting firms as our competition, as we are a lot more agile and dynamic in our nature, with no bureaucracy and a straight-line organization.
InfraBuild Venture Partners is also engaging and working closely regulatory authorities to address the problems of the sectors we operate in.
The Learning
We as a team I think would've faced a lot more skepticism and doubt of our survival, purely because of the nature of the sectors we operate in. I think initially you need to cut yourself out from the noise and believe in the 'Castle' you envision building. Yet remember Rome was not built in a day. Personally I think the attributes that helped me weather the storm were persistence, patience and most importantly listening to my gut!