The idea to work from home is truly fascinating. You don't need to face the workplace hullabaloo or need to stay engaged from 9 to 5. Working from home is even better, as it gives you the flexibility to work and there no certain time schedule. You can be your own boss and handle as many works you want every day.
There are a number of agencies who seek for remote workers from several industries. So all you need is a computer/laptop and an active internet connection to start right away. Secondly, a basic computer knowledge is also required to leap right into the field. So here is the 20 top money making work from home jobs that you can opt to jumpstart your career.
Best Work From Home Jobs
1.

Virtual Assistant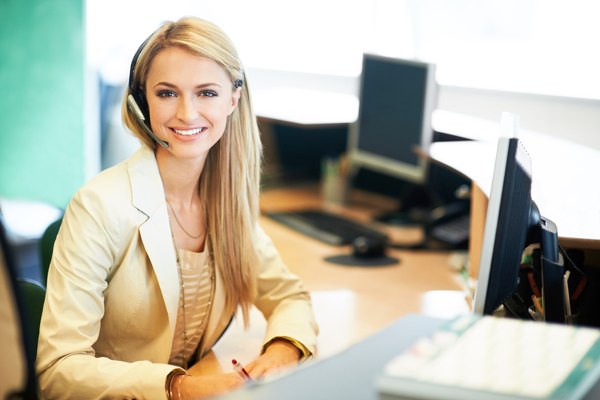 A virtual assistant (VA) generally provides technical and professional administrative assistance remotely to the clients. They are independent contractors, rather than employees, and being in this field gives you the flexibility to choose your area of expertise. A company hires you to work in this area to make yourself available to their clients or customers. Being a virtual assistant, you cannot benefit from insurance or additional benefits, rather the client pays you 100% of the productive work you do. A virtual assistant job is suitable for the one who expertise in multi-tasking and is organized.
Where to get the job?
Freelancer.com, Guru.com, Upwork.com
2.

Freelance Writer
A freelance writer basically writes a blog content, website content, eBook, etc. This includes other tasks like editing, copywriting, rewriting, along with inputting proper grammar and punctuations in their tasks. A freelance writer works as an independent contractor for a small business or individual, and in involved in regular writing assignments, supplementing a regular income. This job is perfect for the one who has good command over English or other native languages and is equally fluent in reading and writing the same.
Where to get the job?
Freelancer.com, Guru.com, Upwork.com, Contentmart.com, WriterBay.com
3.

Virtual Tutor
A virtual tutor's job is appropriate for the ones who have extensive knowledge on a particular subject.  They should be fluent in English, have great communication skills, and should also expertise in a foreign language. Virtual tutors help pupils who need additional knowledge and extra time for their subjects. The tutors should be able to spend an hour over the phone or internet using VoIP services like Skype or Google Hangouts. They need to work remotely and gets the opportunity to improve their online presence as a tutor.
Where to get the job?
Vedantu.com, Oktutor.net, Tutorme.com
4.

Transcriptionist
A transcriptionist converts audio speeches into high-quality electronically written text documents. These audios can be of any quality, but ultimately, you need to convert it into accurate English. Transcription services are mainly required for medical, business or legal purposes. But if you are a beginner, you can opt for the general transcriptions. Most people adopt this profession to make quick earnings, but as you improve your quality, you might luckily get hired by a reputed company.
Where to get the job?
Transcribeme.com, Transcribe.com
5.

Web Developer/Designer
If you are much keen towards website designing or graphic designing, then you can try being a web designer. Having skilled hand towards Adobe Photoshop or Illustrator can make you eligible for this job. Secondly, for a web developer's job, you need good knowledge towards coding and languages like HTML, CSS, JavaScript, jQuery, etc. Overall, you need to build some creative aspects for this kind of job, and if you got that, you can get a plenty of contracts from companies.
Where to get the job?
Upwork.com, Freelancer.com, Indeed.com, Guru.com
6.

Translator/Language Interpreter
Translators or Language interpreters are responsible for translating information from one language to another. You should be fluent in English and other foreign languages, as well as sign languages. To convert from one language to another, a translator should be proficient in the languages and the subject matter. There are also training programs available for this job that can make you a skilled language interpreter.
Where to get the job?
Freelancer.com, Gengo.com, Upwork.com
7.

Blogger
A blogger runs a blog or a web blog as an informative journal, sharing ideas and information on a particular subject. Bloggers generally write content for their blog and also guest blog for other sites, for which they receive backlinks and traffic in return. The blog is managed by a Content Management System (CMS) like WordPress; they earn by writing sponsored posts for companies, displaying ads, affiliate marketing, etc.
Where to get the job?
Problogger.net, Freelancewritinggigs.com, Elance.com,
8.

Online Surveys
For online surveys, you don't require any technical skill or knowledge to complete this job. You are offered some extra money to complete surveys, where you need to put your thoughts and suggestions on a product and review them. It is a great option to spend your spare time and utilize your online presence by earning some additional revenue and helping people know about a product's quality.
Where to get the job?
Mysurvey.com, Opinionworld.in, Surveyhead.com
9.

Data Entry
A data entry operator needs to update paper documents into the computer using the keyboard, optical scanner, or data recorder. Earlier, people used to manually type the paper documents, but nowadays, with the help of OCR technology, the software scans the paper and electronically rewrites the document. A data entry operator should have speedy typing capability and should be able to complete the work in minimum time. This form of work from home job is very much in demand these days.
Where to get the job?
Naukri.com, Freelancer.com, Upwork.com, Worknhire.com
10.

Corporate English Trainer
A Corporate English Trainer trains people virtually who are deficient in English language or are not fluent in it. There are a lot of people who want to improve their English language to develop better career opportunities. So the job of a trainer is to perfectly frame grammatically correct sentences and improve the vocabulary power of people. They also help people come out of the fear of speaking in groups and enhance presentation skills.
Where to get the job?
Indeed.com, Naukri.com, Upwork.com
11.

Search Engine Evaluator

A Search Engine Evaluator assesses web pages and rates them based on the guidelines provided to them by the company they work for. They help in rating a website so that people can find helpful information on the web. A search engine evaluator needs to comply the complex algorithms for rating a website to ensure they are capable of getting listed in the top pages.

Where to get the job?

Leapforceathome.com, Appen.com
12.

Customer Service Representative
The Virtual Customer Service Representative is same as the regular customer service executive you talk to over the phone, except for the fact, they serve virtually from home. Nowadays, many companies have openings for virtual customer executives and most of the workers are females who reside in remote places. They mainly resolve queries and receive product feedbacks from customers.
Where to get the job?
Join.liveops.com, Ariseworkfromhome.com, Amazon.jobs
13.

Tech Support Specialist
A technical support specialist provides technical assistance to companies or consumers who are experiencing hardware or software issues like slow computer performance, network issues, unable to access data, etc. They resolve customer's problems over the phone or email, however, very rare issues are required to be dealt physically. They can repair any technical problem and troubleshoot similar issues.
Where to get the job?
Plumchoice.com, Perfectroot.com, Support.com
14.

Travel Agent
Working as a travel agent will enable you to provide travel and tourism related services to the public on behalf of airlines, railways, car rentals, hotels, cab bookings, etc. A travel agent makes arrangements for business travel or any commercial travel. Moreover, you can offer exclusive deals and offers to customers and make lots of money.
Where to get the job?
Americanexpress.com, BDCtravel.com, Workingsolutions.com
15.

Dropship Agent
Dropshipping is a business where you own a store without keeping the products in stock. Instead, when an order is placed from your store, you contact the supplier and get the product directly shipped to the buyer. Being a dropship agent, you can earn commissions from the products sold and give a percentage to the supplier. The only thing you need is to create an eCommerce website to showcase the products. It is kind of different from normal trading as the merchant doesn't keep the stock and contacts the supplier to complete an order.
Where to get the job?
Indeed.com, Upwork.com, Oberlo.com
16.

Telephonic Triage Nurse
A Telephonic Triage Nurse is a medical specialist who helps patients who cannot make up to the doctor or nursing home and provides them care to a certain level. Telephonic nurses resolve medical issues over the phone by talking to the patient and determining their medical problem. This professional is suitable for licensed nurses who can help during emergencies and help the patient appoint a doctor. They mainly work 24/7 by changing shifts.
Where to get the job?
Monster.com, Snagajob.com, Nursingjobs.com
17.

Direct Salesperson
Direct Sales is the process of selling products, not from a retail store, but online via presentations, electronic catalogs, etc. There are companies who seek for a direct salesperson, handling you a starter kit that contains everything that you need to start a business. The first sale is normally attempted towards friends and family members, and when you build a customer's database by getting referrals, you can extend your reach after that. You are paid a certain commission for every product you sell and also receive discounts on the products.
Where to get the job?
Glassdoor.co.in
18.

Website Tester
As a Website Tester, you need to visit and test web pages to ensure that they are easy to navigate. You need to put your opinion regarding a random website, whereas, some companies ask you to install a software to record your activities on the test. This includes your mouse movements and clicks, your voice, etc. You may need to speak about the website design, its quality, and user-friendliness. Companies pay you a certain amount for every web page visit and ask for your honest feedback.
Where to get the job?
Usertesting.com, Usertest.io, Enrollapp.com, Utest.com
19.

Freelancer
The Freelancer term is commonly used for any individual who is not committed to a single employer for a long time, is self-employed and works independently. A freelancer can be from any field like computer programming, web design, translating, photography, writing, illustrating, etc. Being a freelancer, you will find lots of work from home job options.
Where to get the job?
Upwork.com, Freelancer.com, Guru.com, Fiverr.com
20.

Beautician
This profession can be mostly found in our local places where women set up their own beauty parlors at home. A Beautician's job is to give beauty treatments and enhance the looks of women by washing, cutting, and applying makeup. They are trained women who can style you up for any occasion and also change your hairstyle. Even they apply make-ups for brides and grooms and are appointed for all kinds of occasion.
Where to get the job?
Get the equipment and products, and set up your own parlor at home.
Prevention Measures: Don't Get Scammed
It should be always in mind that, getting the right work from home job is not that stress-free. Because of the increasing number of scams and frauds, you might be trapped by anyone. So here are a few prevention measures that you should consider reading before applying for any job.
Always opt to work for an established company.
Make sure that there is someone from the HR department to help you through the process.
There is a mention of the benefits and policies, which are associated with the genuine employment.
If there is an interview process and not any instant offer.
If the employer details the job information and responsibilities.
If the reference and work samples are requested to submit.
If the employer's website has no contact details.
If the employer promises to give you huge money.
There is no negative reviews or feedback about the company/employer.
If the company/employer asks you for a fee.
When working for an individual, always ask for an advance payment.
Conclusion
Getting a work from home job is easy, but it's difficult to find the right employer. You might face a number of rejections initially, but that should not dishearten you. Instead, look for how they can be improved so that you don't have to face more rejections in the future. A work from home job saves your time and effort from the daily travel and save most of your expenses. They are indeed a great option for anyone who wants to do something unique or is willing to work part-time.