The combination of an entrepreneurial spirit with an adventurous heart, being trained in mountaineering and a solid corporate background – sounds like the traits of a Bollywood hero? Well, here we are not talking about a Bollywood hero, but we are talking about a real life heroine.  Kavitha Reddy is a trained mountaineer – having scaled heights of the Himalayas, a successful entrepreneur who runs her adventure travel company Basecamp Adventures and has a rich corporate background. An amazing example of someone who has literally turned her passion into a solid profitable business. Isn't that something most of us aspire to do? We had a chance to catch up with Kavitha Reddy and got to know about her background, her work and her adventures and more.
In an exclusive conversation with LifeBeyondNumbers, Kavitha Reddy shares her story…
Kavitha Reddy – The Person
I come from a rural background, and even though my parents moved to the city for good when I was a toddler, I have stayed connected all through. My mother is a homemaker and she also runs an NGO, my father is retired from Bharat Electronics, and he was a volleyball player for the state. Best education was the only investment my parents made for me and my brother.
I completed my graduation and even though I aspired to be a fighter pilot or be in a combat role of the armed forces, it did not really take-off given that it was not an option for women in the forces. I did write my civil services exams and also cleared the mains once; somehow I felt the corporate world was more challenging and never looked back. Work took me to different cities and eventually I got married to a good friend and decided to settle down in Bangalore.
I have always been a very outdoor person, be it sports, NCC, or adventure, I participated at University and State level meets and won several medals and trophies. At home, studies and sports were given equal importance and we were encouraged at every level. When I look back I feel the support and constant push to be good in studies and sports alike has been the key factor for my successful career and a good health.
My parents never treated me differently than my brother but I think being the 70's child we (women in general) had to make our way in a gender biased society. A lot of times I do feel that the rebel in me chose fields/areas of work that were generally or mostly male dominated; it may be subconscious but the feminist in me lives strong.
After my PGDM in Marketing & Sales, I worked in Automobile, Financial Services and IT for over 4 years before I met this group of young and intelligent entrepreneurs. All through my career I was lucky to have worked with the most amazing and extremely intelligent people. IndiaLife Hewitt and TeamLease Services was most of my career, I enjoyed working with start-ups as it was more energetic, challenging and fun. What was more crazy was that I was doing something which none of my friends were doing, when the trend was to be with big brand names, I chose to make it in a start-up. My professional journey is something that I cherish the most and have absolutely no regrets, and working with some of the best entrepreneurs and best minds in India has been the background to my professional success.
I do go on many adventure trips myself; I have trekked extensively in India, Nepal and Bhutan and have climbed many peaks in the Indian & Nepal Himalayas. The highest peak I have climbed so far is Mt Satopanth 7075 meters (22640 ft) in Sept 2012; currently I am training for Mt Everest expedition in 2014 and want to attempt it without oxygen.
Since I also go as a faculty for Outbound Training programs, it keeps me connected to the world on 9-5 job. I enjoy facilitating Team Building, Leadership Skills and other modules and more so when the props/activities are all either outdoor and adventure based.
Inception of Basecamp Adventures And The Work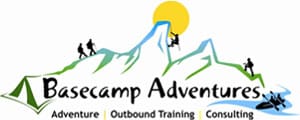 I was very sure that I would start something on my own, but I had no clue what that would be. All I knew was that it had to be different, challenging, fun and something that I am passionate about. I am an adventurer at heart, I was very clear that the day I do not feel like going to work I will call it a day, and that's exactly what happened. Even thought it was very emotional to say good-bye to the people whom I loved working with, I did not think twice. Once I let go, I cleared my mind and came up with few ideas. Unfortunately recession had hit and few friends who were working with me on few ideas backed out and couple of us finally froze on adventure. I spent a lot of time doing research and felt that there is a great potential. Given that I love adventure and being a qualified mountaineer with a corporate background, the idea shaped up well.
Basecamp Adventures is an integrated Outbound Training and Adventure Travel organization.
Our undying zeal to live on the edge coupled with the passion to promote adventure as a learning tool and to inculcate the spirit of adventure among people from all walks of life had enabled us to develop programs to suit the needs of one and all.
Our Vision is 'Evolve adventure as the most effective learning tool, to revive the spirit of adventure among people from all walks of life, and be environment cognizant'.
Our Services Include:
    Adventure Travel – Trekking, Mountaineering, Skiing, Adventure Camps, Rafting, Rock Climbing etc
    Outbound Training – Team Building, Leadership Skills, MDP's
    Adventure Consulting – Campsite Designing, Event Management, Corporate Challenges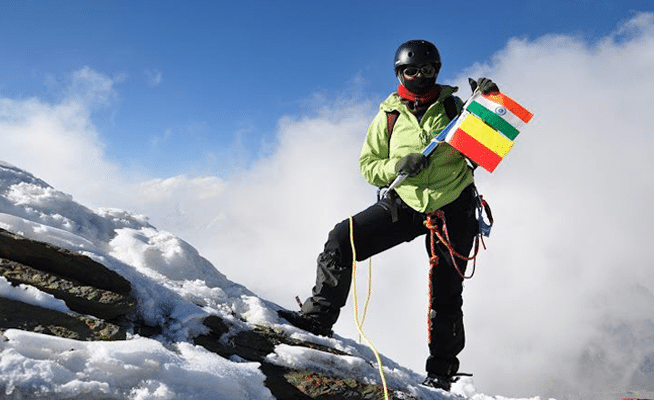 Initially I was trying some song & dance with VC's, but eventually as my ground work of the project report got completed, I was not keen to give any pound of the flesh too early. With an initial 6 lac and an additional investments/seed capital of about 7 lac, I started Basecamp Adventures with few friends out of whom Jigna Modh is the active member of the team and rests are investors.
We made most of our investment on Mountaineering/Adventure Equipments, Gears, Marketing, IT infrastructure, basic office infrastructure, Training etc. We have completed 3.5 years with a turnover of about 1.2 crore. We have 10 permanent staff and 12 part-time/freelancers spread across 5 locations.
At Basecamp Adventures we work in the spirit of our vision, ensure programs for one and all.
#1 – In the last 36 months we have over 3000 participants in our programs/events
#2 – Our customer base is between the group of 4-65 years from across India
#3 – We have children, students, homemakers, working people, entrepreneurs, retried people and people from foreign origins
#4 – We have worked with over 36 corporate clients and most of them are repeat clients
My passion became my venture; hence for me the most important thing is to keep that passion going. Many times I put passion ahead of revenue, but that's the way I feel it should be done. My philosophy is to keep doing in what you believe in, revenue/money will follow and not the other way around.
The Challenges And The Learning
There are obviously many challenges, but according to me the top 5 challenges for a 1st time Indian entrepreneur are:
#1 – Early stage funding, fewer options if one is not getting an investor
#2 – Longer, expensive and complicated statutory process
#3 – Getting the 1st team in place – finding people who like to be part of a start-up
#4 – Fine tuning the business model with an open mind
#5 – Getting the 1st customer
The thrill of being on your own, able to provide employment, being in an unconventional space, creating a company makes me happy and keeps me going. It is a roller-coaster ride and if you like it, you will want it more. There are times when I feel excitement will die down as the organization establishes well, and I fear that I would be bored then.
The Future
We will continue to focus and quality work in Outbound Training and Adventure Travel adding more modules/activities and locations. We are in the process of setting up a campsite in South of India, which will become a center of Outbound Training and Experiential Learning. Additionally we will be adding more options of holidays and extend the holiday packages covering more states and countries. We are now exploring tie-ups and are networking with several players in the tourism space. We will keep referring to our Vision Statement, and would eventually want Basecamp Adventure to be synonymous with Adventure/Outdoor Learning.
Click here to visit Basecamp Adventures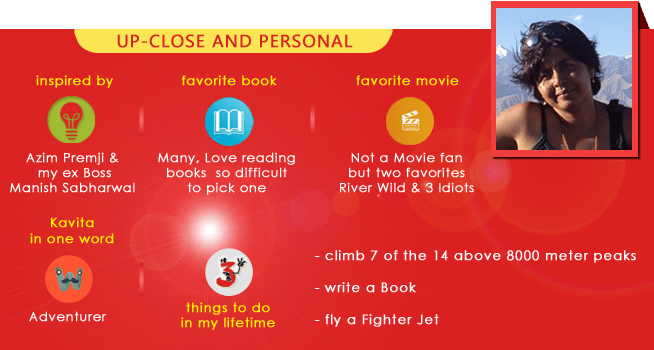 At LifeBeyondNumbers, we extend our best of wishes to Kavitha Reddy with her venture Basecamp Adventures, and for her future adventure expeditions.