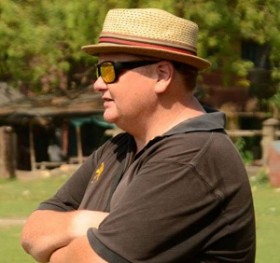 Maidan, the largest park in Kolkata, has been known for its lush greens and muddy pitches bang in the middle of a crowded, pulsating city. We find ambling city folks, picnickers, footballs enthusiast, young lovers and gastronomical delights all in one space. But something more beautiful can be found on these grounds. The budding sprout of an organization begun by Paul Walsh, Gary Stilgoe and John Hamilton has taken root through the NGO, Khelo Rugby.
We catch hold of Paul Walsh who gives us the inside on this fabulous work to teach Rugby to children from under-privileged communities.
Taking Rugby To Children
The Jungle Crows as a rugby team began in 2004, so this year we are celebrating 10 years of playing and coaching in Kolkata. We started as an adult team but very quickly found that lots of children wanted to play. They'd wander past our practice sessions on the Maidan and ask if they could join in.
Children love to play and are especially attracted by the odd shaped rugby ball which bounces and bobbles in all sorts of directions and has to be thrown backwards in order for the game to go forwards. One of the founders of the Crows Christophe Plais, who's French and lives in Kolkata, was also already coaching some children of Don Bosco Ashalayam. So we joined him and now we have a small Rugby Academy that runs on the Maidan on a Saturday morning called the Khelo Rugby programme that uses rugby for social development in communities of Kolkata, Siliguri, Dumka and Chennai.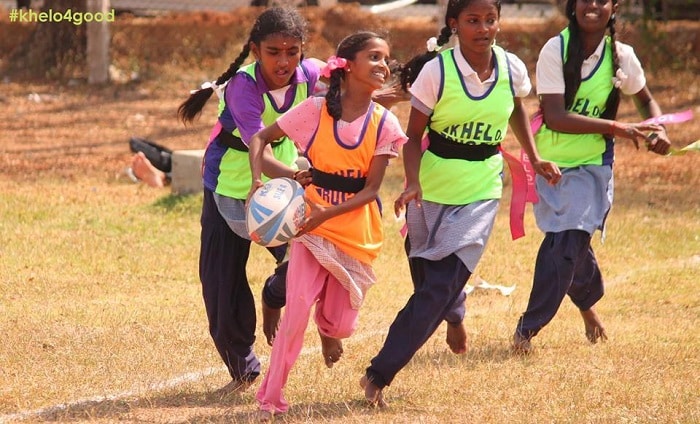 The Vision 
To be honest there really was no vision but only an idea to get together and play some rugby. We made a team and it has just grown. Today our vision is twofold: One part is to work towards being one of the best rugby clubs in India. The second side is to use the sport we love to achieve real social development in many communities by taking the Khelo Rugby programme to them.
Today Khelo Rugby works with about 2000 children on average each week. We already run Khelo Rugby in 14 communities in Kolkata but we've a long way to go to achieve our goal of getting every kid to grow up with a rugby ball.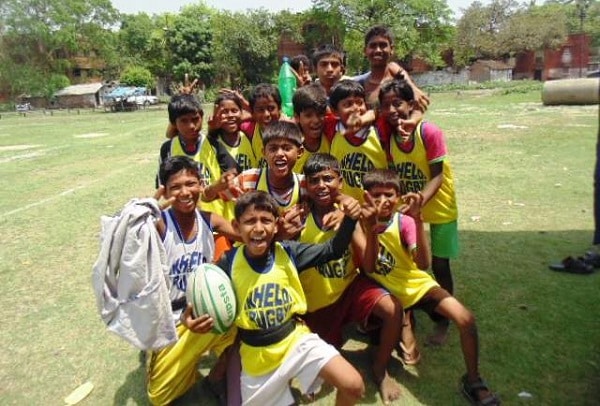 We've tried to make being in the Jungle Crows more than just being in a sports team. For lots of the boys and girls, the Jungle Crows is like family. We fall out but we make it work.
Challenges Of Bringing The Sport To Underprivileged Children
Everyone who works with children can tell you that at times they can be an equal measure of frustration and pleasure. But seeing children grow and really glow when the game clicks for them and they play, enjoy and understand, is very special. This gets one up on a sticky wet monsoon morning to wade about on the field.
There is a challenge that some parents look to send their children to work rather than continue in school. We try to support children where we can, discuss with parents the benefits of a child staying in school. We look to make small changes for the children on the Khelo Rugby programme, this is the only way to change – small incremental changes that stick. We are now setting up a cadre of young leaders who have come through the programme and will lead the next generation of children as mentors and role models.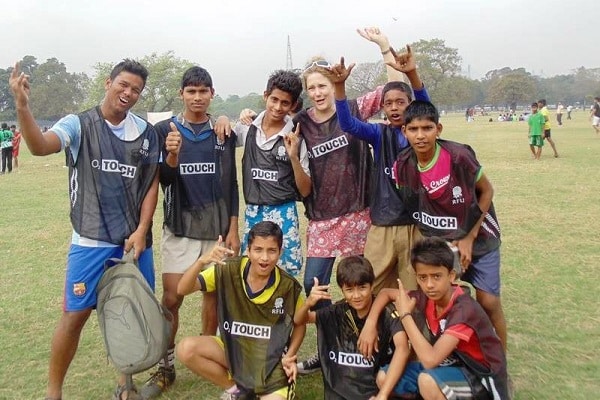 Campaigns And Events 
We're always looking to promote campaigns with Khelo Rugby. Earlier this year in April we ran a tournament with Kolkata Port Trust to celebrate the first ever International Day of Sport for Development and Peace. We've always tried to maintain a level of social commitment through the Jungle Crows Work Force.
Through the Work Force, we've cleaned up school playgrounds, community centers and old people's homes. As a rugby team we have plenty of fit young people ready for any challenge so we're always on the look-out for cleaning, building or other jobs that need to get done. So as we say #Khelo4Good.
The Incentive To Keep Going
The biggest incentive is there every day. Children waiting and ready to play, day in day out, rain or shine. That is the incentive and the feedback!
We've some exciting times ahead. We have just played our first tournament on a brand new field created on the Kolkata Maidan and we hope to use this facility more and more with city children. In terms of our administration we have a new office space that will allow us to do more, train and develop more in-house facilities.
*****
Feel a connect? Get to know more about this wonderful initiative here and here.