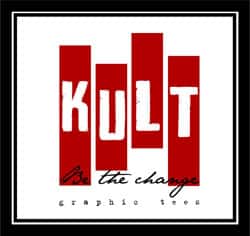 The joy of looking good in that colorful T-shirt is always awesome. The joy doubles and you also start to feel good and walk with more pride when you know that you have also made a positive impact on someone's life with that T-shirt. That is the power of style with a cause. And they call it Kultwear. An online store with a social initiative, who does not promise a solution to all of the social issues around, but they are out there to support several social causes in their own small possible way. Kultwear supports a different social cause every week by contributing Rs.100 from each T-shirt sold on that particular week.
Kalyan Srinivas, a first generation entrepreneur and the man behind Kultwear, started his career as a direct sales executive. He worked with a range of telecom products and services for 7 long years before he decided to be on his own. Being the first generation entrepreneur, he learned the tricks of the trade the hard way. He failed at his first attempt. And failed hard which almost made him go bankrupt. He has sailed out of a difficult phase in life and during this tough period he realized how important it is to help someone in the time of crisis. And thus Kultwear was conceived. Kultwear is purely a "for profit" venture, with a mission to help solve a social issue.
Kultwear T-shirts come with a wide range of interesting, thought provoking graphic arts. Every print on the T-shirts ensures that graphics are fun oriented and can bring about a positive feeling. And in this process, Kultwear not only support social causes, but also encourage and inspire talented artists to share their creative designs with them and earn from it. Click here if you also want to share your creative designs with Kultwear and make a difference to yourself and many others.
Kalyan talks exclusively to LifeBeyondNumbers(LBN) and share his entrepreneurial journey so far.
LBN: What prompted you to leave your regular job to start something on your own?
Kalyan: The inclination for risk was always there along with the fear of failure.  There were many unfulfilled dreams and I felt the only way to make them happen was by doing something on my own. Only I didn't realize that it wasn't as easy as it looks from the outside. Like they say the grass is always greener on the other side. So it was with me. The only positive side is that through all the setbacks I suffered, I realized that they were all my mistakes and there is no one to blame. Kultwear is probably the result of the lessons I learned during this phase of failing & rising again.
LBN: After your first failed attempt, what you did differently next time and what was your take-away gyaan from the failure?
Kalyan: The only thing that I learned from failure is that it tells us who are the people who care about us  when it matters the most. Besides, with every setback, the strength to withstand the next setback increases.  It just shows you how strong you can be.
The most important take away from the failure is that every idea needs team work and getting the right team to execute an idea is more important than the capital you need to execute the idea. Nothing is more precious than a good team.
LBN: You own Kultwear and Basil Apparel. How are they different from each other?
Kalyan: Kultwear is more of a personal passion to make a positive difference in whatever way I can to the social causes that need support & awareness in India. It's still in its infancy and has a long way to go. Kultwear isn't so much about e-commerce. It's more about a socially responsible campaign to bring a small change to our thought process in a cheerful way.
Basil is our custom apparel vertical and is our bread & butter business. We make T-shirts & other knitwear apparel customized for corporate, colleges or anybody who needs custom clothing. Basil is what allows us to sustain Kultwear  and we are reorganizing Basil to make it more efficient & flexible to meet customer requirements.
LBN: Being self funded so far, what are your scale up plans for Kultwear? What is the current response from the market towards Kultwear?
Kalyan: We plan to make Kultwear into a label that stands for all things good and cheerful. We intend to introduce a wider range of products for customers to shop while retaining the Social Cause Initiative. Kultwear for us is a reason to believe that small positive steps can bring about the change we desire.
The response so far has been very encouraging. We are not measuring the response purely based on the sales alone. As a 4 month old online store it is too early to judge anything but the positive response from the customers & our fans on facebook has given us enough reason to believe that we can grow this into a much bigger initiative than we imagined when we started.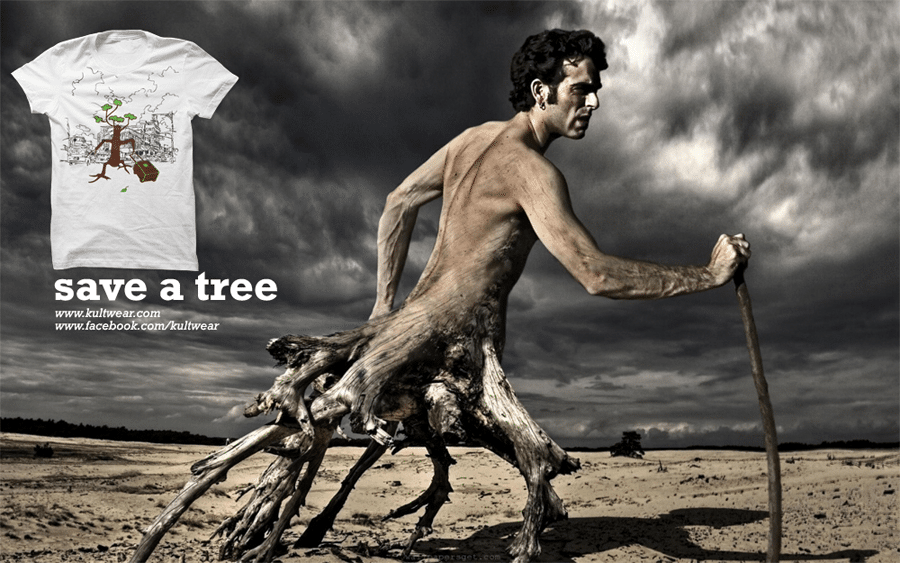 LBN: Why associate Kultwear with a cause?
Kalyan: Personally I was always keen to associate with social causes and try to bring a small change in any way possible.  The setbacks during my initial years in business didn't allow me to do anything on those lines. Besides, we always see social causes being associated with pity and sympathy. We wanted to make it more cheerful & talk about solution rather than depress people with disturbing fact.
For example, if there is a child suffering from cancer and is likely to survive for only a few days, the focus should be on making them the best days of their life rather than scare with the certainty and snatch the fun away from them. Kultwear aims to highlight social causes and be the part of a solution. And we want to do it cheerfully.
Another important aspect of this initiative is that we price our products competitively so that we can offer a "Value for Money" product to our customers.  This way, the customer can simply shop for quality products and the profits automatically take care of the charity they wish to support. We strictly discourage pity purchase. That's why none of our products encourage any sympathy or pity. They are all cheerful & positive.
LBN: What is your personal advice to those who gives it all up after their initial struggles and failures?
Kalyan: I would simply say DON'T GIVE UP. But it's easier said than done. Everybody takes decision based on the circumstances that they face.  And I believe that every decision one takes is the best decision given the situation they face. It's only in hindsight that others decide whether we were right or wrong. I think this initiative of "Life Beyond Numbers" is a great step towards creating optimism amongst people and give a reason for everyone to dream big. I am a strong believer of the fact that every successful product or organization started as somebody's BIG dream.
We, at LifeBeyondNumbers, wish Kalyan and his great team a great success ahead to bring about an ample amount of social change in their own possible way. Go, be a part of their journey now.