Approximately one year ago, I anxiously awaited my fate. I had applied for my au pair visa to Spain and put in my two-week notice at my full-time job. My plane ticket was purchased, and my host family had prepared my bedroom. The only thing left was my visa. The Spanish Consulate observes both Spanish and American holidays, further delaying my visa processing. I had nightmares that it wouldn't make it in time. Spoiler alert—it did! My visa made it in perfect time and I jetted off to Spain without any problems.
Looking back, I want to laugh at how naïve I was at the beginning of my trip. I truly thought it would only be 6-months as originally planned. Another spoiler alert—I'm typing this from my favorite café in Malaga, still here loving Andalucia and its people, with no immediate plans to leave, unless it's a weekend trip to another city or country. Here are some of my reflections on my year of travel and what I have learned.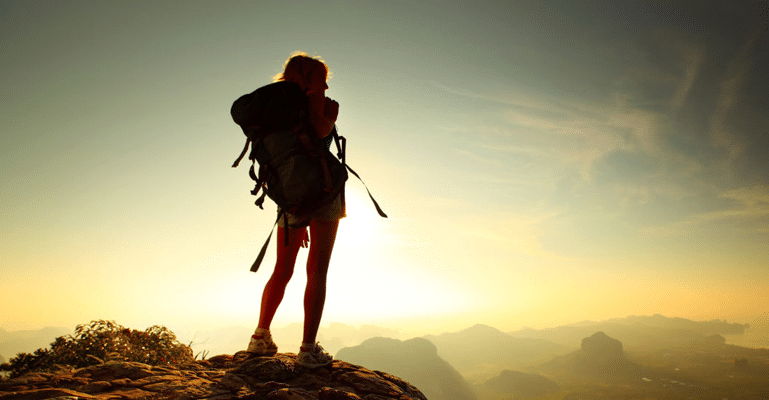 1.

Never Underestimate

Yes! Never underestimate the power of travel and the people you will meet through traveling. The first people to impact me was my host family. They accepted me with open arms and we grew to love each other. This eventually grew to include extended family. I met all the aunts, uncles, and grandparents, who look upon me with the same tenderness as their own grandchildren. The children I cared for are some of my favorite people on earth. I care for them like my own siblings.

In addition to giving me a new family, my European adventures introduced me to my boyfriend and a few very close friends. I have my own little, loving family here in Europe, and I'm so grateful. A year ago I couldn't even begin to imagine something like this happening to me, but I realize that when I made the decision to travel, I opened up room for these opportunities.
2.

Your Travels May Inspire Others

Before I read an article about au pairing, (Yes, my au pair journey was inspired by an article!) the word "au pair" didn't exist in my vocabulary. "Nanny" did. But the concept of being an au pair was not particularly well-known in my social circle. Ever since I made my move and started my blog about my journey, I've had several young women contact me about advice on how to become an au pair and travel in the meantime. I even had a friend, who is the same age and at a similar point in her life, actually come to Spain this autumn to pursue the exact same goals as me. Besides au pairing, people have made a point to reach out to me to express how they admire my bravery and freedom. I've had people contact me for advice on travel destinations, how to pack, and what to eat! I've become a sort of resident travel adviser for my friends and family.

But your travel will also provoke criticism. But ignore it. No matter what, you're never going to make everyone happy. I realized this long ago, which is why I am where I am right now. Travel makes me happy and full, and I made this choice to better myself and my life. I ran into plenty of critics along the way, and I wish I would not have let their negativity affect me like I did in the beginning. Going against the grain is scary, but you must embrace your unique choices to fully thrive.
3.

You Are Brave

I have never been one to dwell on uncertainty. In fact, uncertainty excites me. I reflect on many times in my life—before college when I moved to a new city, before my study abroad program, before I moved to Spain—and I realized that I was not nervous for these transitions at all. To me, moving and transitioning is second nature, but that's not the case for everyone. I experienced the rough times after I transitioned—homesickness, self-doubt, anxiety, and low self-esteem. I had to constantly remind myself that I am brave for making this choice, and I deserve self-recognition of that fact.

Travel teaches all of us many lessons which we can never learn from the books otherwise. Do share with me how traveling has changed your life.