I have never been the outdoorsy-trek-loving kind of person. Vacations for me have been synonymous to beaches and sun basking. Last weekend, I along with my two adventurous sisters set myself for a journey to the mountains, my first ever.
The trip to the mountains of Ramgarh in Uttarakhand has been a revelation for me – a learning beyond smartphones, Wi-Fi, selfies and makeup.
Watching the sun melt in the opal sky, relishing the whipped clouds, we sat in the quaint balcony of our resort watching the mountains stare back at us. Gradually, the night went ablaze with moonlight and we wrapped ourselves in the music. It was nothing less than magical. It was so real, like I woke up in the wonderland. We bit the crisp wind, heaved silence at each other.
Those empty spaces were mine to unfurl into.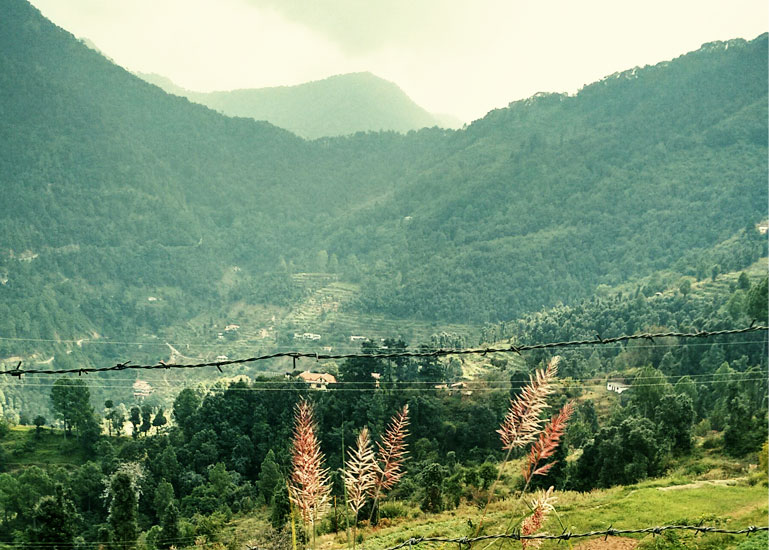 That night was like an assertive live song trying to speak to me. Speak through me. Speak with me. The drama warped my being leaving a subtle shiver down my thoughts.
Walking through these picturesque mountains have taught me:
1. Live in the NOW. Embrace the moonlight talking to your skin. Tomorrow will be beautiful.
2. The journey may be hard. Fasten your laces, pull up your socks. In the end, it will be more than what you thought you signed up for.
3. Lost routes sometimes lead to a beautiful river that you never thought did exist. Its okay to not have a plan about everything.
4. Cocoon of your mind has the most brilliant stories. You just need to stop and hear its reflections.
5. Silence is the best sound you want to hear at times.
6. You can accomplish more than you think you can. So stretch one more mile, the view will be granting.
7. Travel light – it's the best way to be. Rise above the irrelevant. Leave the unnecessary behind. Alight yourself with the musings of yesterday.
8. The mountains pretty much ignores everything and everybody – quite stoically – yet, observe everything actively.
The lullaby of nothingness echoed in my conscience. I made a promise – to be back whenever I feel the need to be surrounded by these timeless beauties.
With speck of dusted stars in my eyes, I bade a good-bye!
Featured Image: Source