It was day 2 of our planned road trip to Gujrat and Diu through Rajasthan. Post lunch, we were cruising the stretch from Udaipur to Ahmedabad. Except for my wife Priyanka, in the front seat, rest of the travellers including my mother in law, our two daughters and our help Moromi quietly fell asleep. Priyanka changed the track from an old Kishore Kumar melody to "Karari Chai" of Papon, suiting the occasion. The highway was smooth with patches of clouds in the western sky bringing about the occasional shade. Going slow on the curves, we were enjoying the breath-taking landscape of the Aravali range, happy to have taken the decision to travel by road.
As we were speeding ahead, I glanced at the rear view mirror. The images of the road, the trees and the mountains seemed to be much more appealing than the ones in front of us. For a moment I felt like all the beautiful things of life were moving away from me.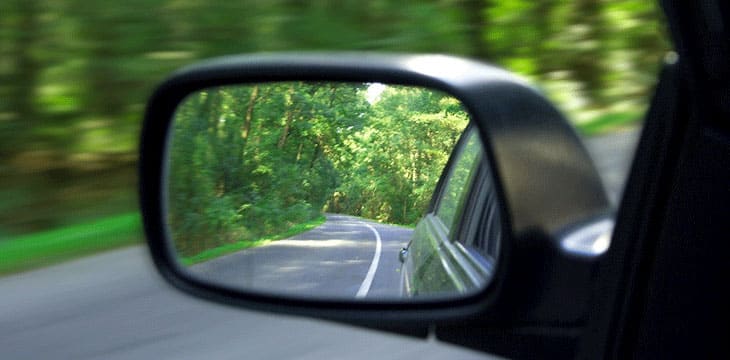 I expressed my feelings to my wife. She smiled and consoled me "Don't worry Abhi, just keep driving, the beautiful things will keep coming back to you".
"But yes, if you wish, you can stop and capture these beautiful moments in your camera." She feels that photographs helps in rejuvenating our life, whenever we feel low. She reminded me of my days as a professional volleyball player. "You had travelled to more than 15 countries, you have been to almost all the states of our country, but you hardly have any photographs of those trips to share them with your daughters."
I never gave a serious thought to clicking pictures as I used to think only self-obsessed people click photos.
But suddenly I realized how valuable a photo of me posing in front of the Anarkali market in Lahore would have been today or for that matter a picture on the beautiful beaches of Constantine in Romania along the Black Sea. I wished to relive those wonderful moments once again.
That day we covered close to 500km and finally decided to halt at a decent highway motel near Bhavnagar. After bargaining on the tariff, the hotel staff helped us with the luggage. A stranger standing next to the reception counter saw my ID and gave his unwanted opinion, "Oh, Bhattacharya. You are a Bengali? But you won't get fish in this restaurant."
His uncalled-for opinion coupled with my tiredness instantly hit my temper at the wrong place. I ended up comforting him verbally and before I could realize, my mood was spoiled. Anyway, the issue was quickly resolved and we had a delicious vegetarian dinner.
People love to create opinions on the basis of your surname or your appearance. That night I recalled one such similar incident. My wife is from Chandigarh and I am from Assam. While in Assam attending a family ceremony, my elder brother introduced my wife to a lady belonging to a political party.
Looking at the way Priyanka was cwearing the Assamese Mekhela, the lady sarcastically commented, "I can see, she is not from my state". I instantly felt like responding to her in the same manner, but out of courtesy I politely said, "But, she is from my country."
Its distasteful when people of our country perceive or create opinion based on race or place of birth. I have had many such experiences, so I initially thought of not giving my daughters a surname. But, later I gave in to family tradition.
Given an opportunity I would definitely love to name them just Archisa and Rithvi, without giving them the weight of carrying a suffix of cast and region.
After covering a distance of more than 3500 km in twelve days, we finally returned back home on the day of Holi. The wonderful memories of the light house of Diu, the Lions of Gir, the sea facing Athiti Griha of Shree Somnath Trust, the highway, the ancestral house of Bapu at Porbandar, the jetty trip to Beyt Dwarka, Ghandi ji's memorial at  Sabarmati Ashram, Udaipur Palace, Meera Bai temple of Chittorgarh Fort and many more will remain with us for ever. We met numerous strangers on the way, made friends with them and realized how a smile and a little bit of humour can make your journey much more comfortable.
Every day was a different experience. I remember few and forgot many. For instance I forgot the name of the guy who fixed our flat tyre or the story of this young boy who walked many hundred kilometres to reach Beyt, Dwarka. How his elder brother earns more than me selling milk from 4 buffalos.
I feel I should have written or documented every account of my experience of not only that particular trip but all the road trips we have undertaken so far. We should have stopped at unknown villages, talked to the villagers and learned unique and unusual rituals.
---
---
Now that I am developing a knack for writing, I feel documenting all my earlier travelling experiences would have provided me with many interesting stories. I may have missed many opportunities but I am sure that life ahead has lots of surprises in store for us.
This time around, I am just glad I listened to my wife's advice. I am sure these photographs along the highway will light up our spirit whenever we feel low.