A girl and a boy. A princess and her prince.
He will come one day riding a horse.
I will dress up in a Cinderella dress,
As I close my eyes, I can see my prince but not his face.
I have grown up seeing this dream, but every time as I twirl to see my prince, I cannot see him because of the mask he is wearing and he disappears with my glimpse. I keep on waiting, and waiting, and waiting with all my dreams in queue.
Every girl in this world lives with this dream deep inside her heart and search for her Prince till her death. And subconsciously she names her prince as RAJ, unknown to his identity. As I pen my thoughts down, somewhere my wandering heart faraway is lip singing the song, "Ajnabee mujhko itna baatahh, dil mera kyon pareshan hai…" and I know as you are reading, you are also hearing what my mind is playing, simply because we all are so obsessed by bollywood deep inside, isn't it?
Hum Dil De Chuke Sanam
I am missing my chemistry while amplifying my tunes searching my RAJ, all organic and inorganic compounds typically played the role of villains. I am talking about my 12th board exam. Yes. No Whatsapp, no Skype, those were the days of Yahoo messenger or a rediff mail when all we need to sit in a cyber café that's too again in queue with my dreams in queue. And there only I met him just before 6 months of my board exam. He said he was working in some MNC, and quite 15 years older to me. Everyday I used to manage some 30 min from my tuition manipulating my mother and with all my Cinderella background we used to chat. Suddenly my small beautiful world I can see, Me & Him & my dreams with all guest appearances. All those 6 months I couldn't read actually anything and somehow managed to get 65%. My mother went to deep shock and couldn't correlate my fantastic downfall from 95% in tenth to 65% in twelfth. Being a bright student, somehow I managed to get myself enrolled into Basic Science for my graduation. Today 14 years down the line, when I think, I can hardly remember his (my 1st RAJ) name and his existence. All I can only remember is, despite being topper into my graduation and post graduation; I lost all my chances to sit for best companies due to that dreamy 65%. My Cinderella dress actually cost me hard. Few days back, my phone rang, and it's a call from my uncle, who said that his daughter had developed certain affair with some unknown guy and she lost her ranking into AIEEE. His exaggerated voice actually recalls me of my disastrous 65% once again for which I repent now.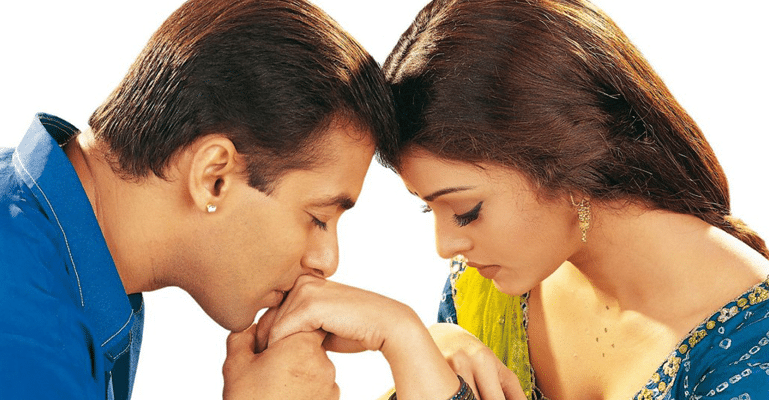 Life is full of illusions and reality, and we often get distracted by illusion as it creates a beautiful dreamy smoky colorful world around us. We forget that this attractive world is temporary and it's all about magic, once the show is done, we have to face the reality and our illusion costs our reality a lot.
Dil To Pagal He
One of my best friends was hooked up with a boy for almost 7 years. One fine day she told me, she is into amidst of all her doubts whether to continue with him or not as she gets irritated with his extra caring nature and finally she broke up. Couple of months later, we met in a formal gathering and she informed me that finally she found her true love into one of her childhood buddies. One and a half year later, I received her marriage invitation with a small note dropped, "Payel, finally I have decided to go for an arrange marriage, as he used to check all my phone details, hacked my emails, found my bank transactions, and guess what he poked my mother on the necessity for a double door refrigerator?" Her story actually narrates me her coincidence or incidence meeting with almost 3 RAJ and changing her Cinderella costumes 3 times to my knowledge. In the whole story, love remains constant, as anyone can't tame feelings, but the dream boy is variable, because of her pre equipped prince image she had in her mind, indeed she was born with.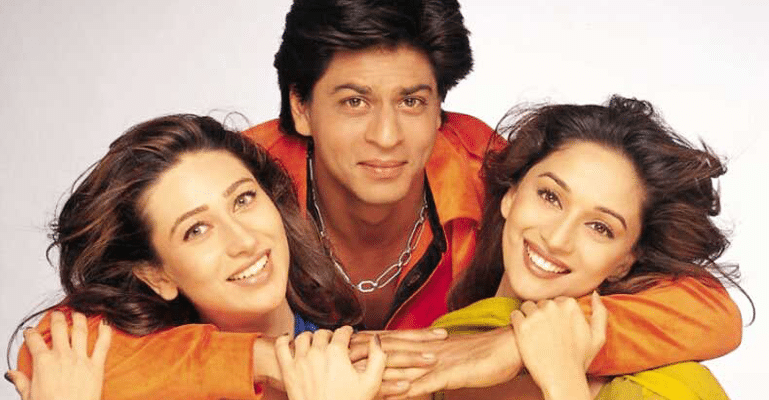 Love is nothing but an essence, and deep inside we all are honey-bees. Over a time, feeling for someone is quite natural, but this is nothing but temptation. Temptations of honey by a bee, and for bee its honey. Temptation of finding a perfect RAJ. We feel tempted to have a chocolate and once we have the chocolate, we don't feel tempted again. So the life of temptation is very petite and attractive, but it's all magical and temporary.
Kuch Kuch Hota Hai
One of my colleagues got married to her long term boy friend, a quite descent and a well to do boy. After a year, I can see on her face certain disagreement as if created only for her. Due to some urgent client meeting, one day I called her up. She didn't respond. But after several failed attempts, I got used to her dialer tune where a lady is saying, "Iss ganeko agar apna ring tone banana hai toh kripaya star aur 9 dabaye – Pyar humko bhi hai, pyar tumko bhi hai, toh kyn faasle ho gaye, bewafa hum nahi bewafa tum nahi toh kyn itne gileh ho gaye", that reminds me of the distinctive Shahrukh and Rani movie "Chalte Chalte". Some time back she had deeply fallen for a boy, who was probably 4 years younger to her. Being the talk of the town actually I came to know that. And eventually, she parted ways with her husband, living separately.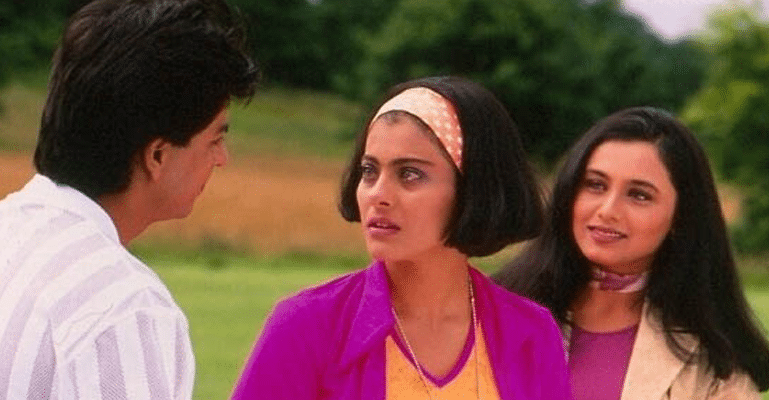 Always being influenced by Bollywood I thought to copy her dialer tune, and I called her up, again I heard some lady voice, "iss ganeko agar apna ring tone banana hai toh kripaya star aur 9 dabaye – in dino dil mera tumse hai keh raha, tu khwab sajah,tu jile jara, hai tujhe bhi izazat, karle tu bhi mohobbat". Now I am crystal clear about her transformation from Rani Mukherjee to Shilpa Shetty in her subconscious mind. Maybe somewhere we all secretly have a wish to be an actress or a heroine living with different characters deep inside. Anyways, thanks to value added services of service providers to us. After few days I found out that she got divorced and that boy had been found with his girlfriend. And I never called her up from this time forth.
Dilwale
The problem with us is that we actually own a Maruti 800 but somewhere we expect Maruti 800 to work like BMW, which is in reality not at all possible. We need to accept the theory of acceptance. We can't run the Maruti 800 like a BMW, and if we still want then the fault is nowhere but it's in us only. Marriage runs less of excitements but more of living with a roommate, only there you need to wash your roommate's clothes also.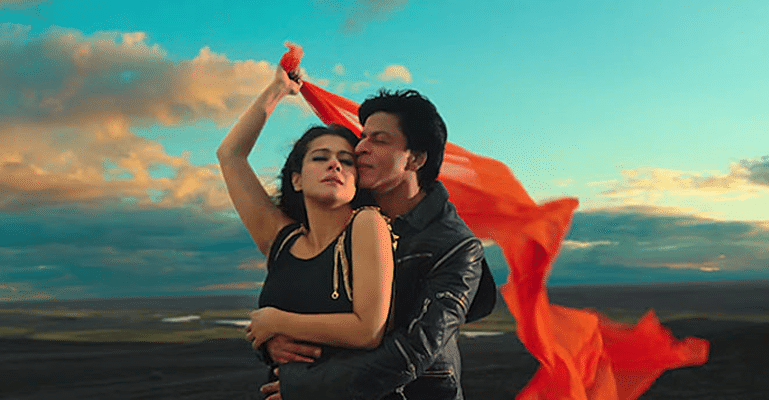 Being true, I am still searching for my RAJ, started from my school days, like ANJALI with short hair and falling for my GOOD FRIEND and I am yet to find him out. Every time I feel it's my true love, where I am about to dress up like Cinderella, my illusion pushes me back to reality. But all I understand, we actually hardly recall an existence of any RAJ and they do hardly matter at some point or later. And maybe at the age of 60 also I will say, that finally, I met my RAJ and again it will be my TRUE LOVE only.