You have to read the newspaper.
As a child, growing up, my father emphasized the importance of the news – being well aware about the world around us. Reading the newspaper and watching the news on television hence has always been a part of my daily schedule. Those days of course news wasn't what it is today. My earliest memory of News programs is the staid politically correct version as aired on Doordarshan, India's only news broadcast at the time.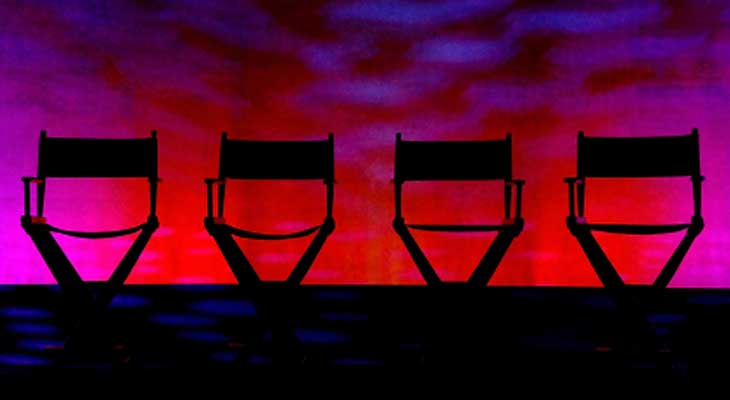 With time there were alternatives like "The World This Week" started by Prannoy Roy and Newstrack video magazine. With the arrival of satellite television channels in the nineties slowly and steadily the content and the choice available also improved. Today there are 392 news and current affairs channels in India. That's a lot by any standards, and I guess it means we Indians are definitely watching a lot of news!! But is it really news that we are watching?
Every piece of news today is breaking news, and channels fight over each other in their claim to who broke the news first. What happened to presentation and in depth reporting and analyzing the real issue in hand? Today's news is just about reporting the events, first and in the loudest voice. This brings me to the favorite bit of news programs, the panel discussions!
The art of organizing a successful panel discussion is easy, get four panelists whose only claim to fame is that some other news channel would have called them once for a panel discussion, and let them have a free for all screaming match. Add to that a news anchor who loves his voice, and voila you have high TRPs. Of course the result is total chaos with nobody managing a single coherent sentence in; and god forbid as a panelist if you don't agree with anchor's world view, you will be yelled at till you decide to shut up! The result is comedy of errors and makes for good entertainment on some days, which is if that's what you were in looking for in the first place!
When I switch on the television for news, what am looking for is real news not just eye catching headlines, the real issues behind the controversies, in depth investigation and a deeper understanding of the deeper malaises of corruption and social inequality that plagues our nation. Discussion and debate is important in a democracy but so are patience and the ability to listen and respect other people's views. The world today perceives us to be a young, growing and also an impatient nation. Is that impatience arising from what we watch, that we can out scream competition; that we can browbeat the voice of reason, and whoever speaks louder but not necessarily the right thing; reserves the right to be heard? A good debate is entertaining when both the parties can present their views and the audience decides based on the content and not chaos.
I enjoy a good debate any day, but let's have a healthy debate, understand the issues in hand, and may the best speaker win. What's your opinion?
---
Want to share your thoughts and opinion about the things happening around you? Click here.
---