Shivani was 27. Their only daughter, cute little bubbly Inayat, was just 3-year-old. A four-year-old marriage, full of love, happiness, and dreams. But life came to an abrupt halt for this happy family on that fateful morning as the news, which no one ever looks forward to, arrived.
Because the only certainty in life is its uncertainty…
Shivani Vats, widow of martyr Major Navneet Vats shares her story
Undefeated – Soldiers of Courage is an original web-series inspired by the lives of the soldiers and their families. They have served the nation with the greatest pride. Their commitments were beyond comparison. Their sacrifices were gallant. And they have kept the spirit of valor alive forever. This series is a salute to these brave souls and their undying spirit.
This story is brought to you in collaboration with Paper Weight Entertainment
– be with them –

Click here for the other interesting stories by them.
The Love Story
A soldier never gives in. Come what may. But Major Navneet Vats could not hold himself back when he fell madly in love with a young & beautiful Army officer's daughter. This infantry officer whose style statement was Dabang and Gung-Ho, went weak on his knees when he had his encounters with lovely Shivani.
But because of his call of duties and his postings far across the places, their love story took a little longer time than the usual. However, they finally got married with lots of drama in 1998. Being an Army officer's daughter, she was not new to living the Army lifestyle.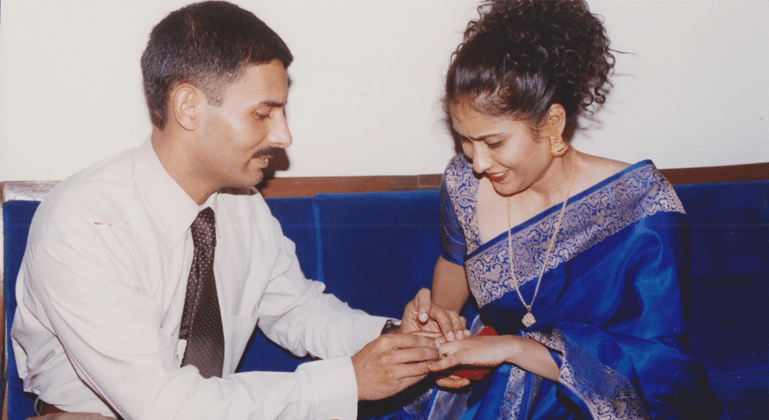 For a soldier, his first wife is and, always will be, his call of duty. And Shivani married him with all these unsaid conditions. Every time he's away on duty, her heart grew fonder. As it is said, Army wives are the silent ranks, standing strong by their husbands and holding the fort while they are away on duty. And Shivani was no exception. Life always becomes a grand celebration when the soldier returns home.
That Fateful Day
Month, November. Year, 2003. Major Navneet Vats, of the 4th Battalion, the 3rd Gorkha Rifles was on deputation to 32 Rashtriya Rifles. He was posted in Srinagar and was assigned the task of leading an operation to evacuate a telecom building in Srinagar. There were two militants who had holed up in that BSNL's building since November 18, 2003.
Major Vats lead his team from the front as they stormed into the building. However, it was not supposed to be an easy task after all. As Major Vats and his brave soldiers advanced, they came under heavy fire from the militants. One of the militants was shot dead in the crossfire. However, at the same time, the intense shootout between the Indian Army and the militants also resulted in Major Vats and four other brave soldiers, including a Colonel, being severely wounded.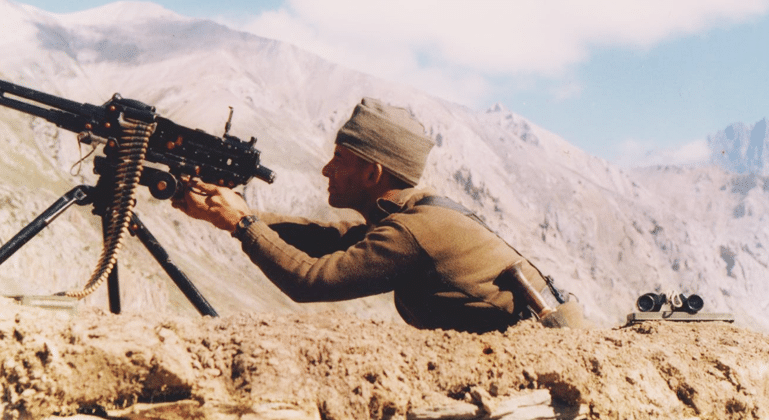 Major Navneet Vats received six bullets on his torso. These gunshots left him profusely bleeding. Maybe destiny had a different story for him in store. He later succumbed to his injury.
Major Navneet Vats was posthumously decorated with the Shaurya Chakra.
But Life Goes On
It's never easy for any parent to bid an eternal Good-Bye to their children. Major Navneet's parents kept quiet for a long time. However, they couldn't hold it much longer and broke down as they bent to kiss him for one final time before their son's body was taken away for cremation.
Little Inayat also paid a floral tribute to her father during the wreath laying ceremony. Shivani picked up a couple of flowers from the wreaths and handed them over to her. She looked on as Inayat put the flowers near her papa's face.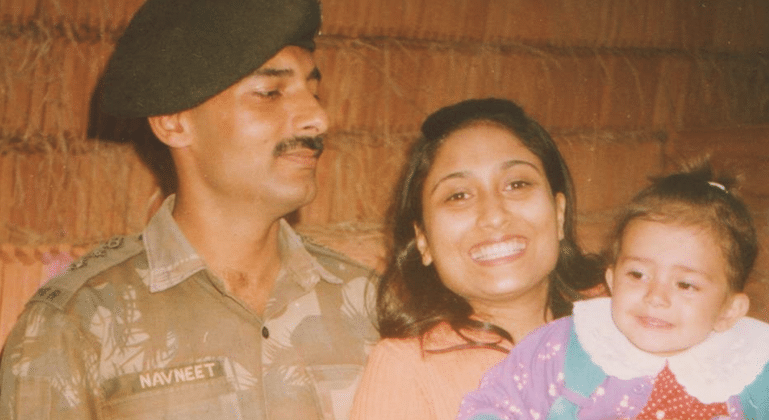 Looking back, life as a martyr's widow has not been that easy for Shivani all these years. She is full of gratitude to the Olive Green family who has extended its love and support. But, the vacuum remains. The silence haunts. However, she takes it up ever day with the same courage as that of Major Vats. Being a single mother to Inayat and grooming her with the right attitude is a daunting task. But she has been doing that with a smile and pride.
Inayat, their only daughter who is now studying in 10th, shows the same grit as that of her father. She takes pride in the fact that her father believed in the honor of the country. Her head is held high when she says that for her father, service to the nation was the top priority and he died for this belief.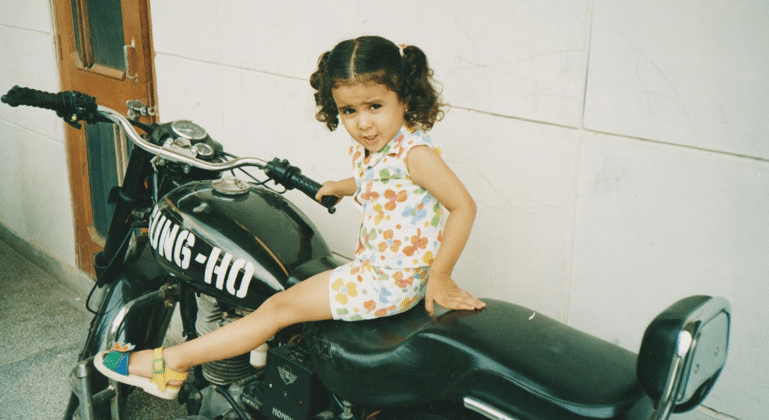 For all the hardship and the emotional gap, Inayat doesn't want people to sympathize with her. She has accepted this story of life with great pride, and all she wants is empathy, perhaps. Shivani strongly believes that Inayat will proudly take forward the legacy of Major Navneet Vats.
When a soldier marches towards eternity, he leaves behind a family that lives on his pride, respect, and courage. And behind every strong soldier, there are unsung brave hearts holding the fort together – their spouses and the family members.
We salute every martyr's family for their courage, commitment, and belief. Jai Hind!