The man who dreams of connecting the world need no introductions.
Facebook, in the year 2013, confirmed that its founder and CEO Mark Zuckerberg takes home only $1 as salary each year. What does that mean? Is he not actively working for the future of Facebook? In a Q&A session few months back on Facebook, Dan Higgins asked Mark Zuckerberg "How many hours do you work a day?".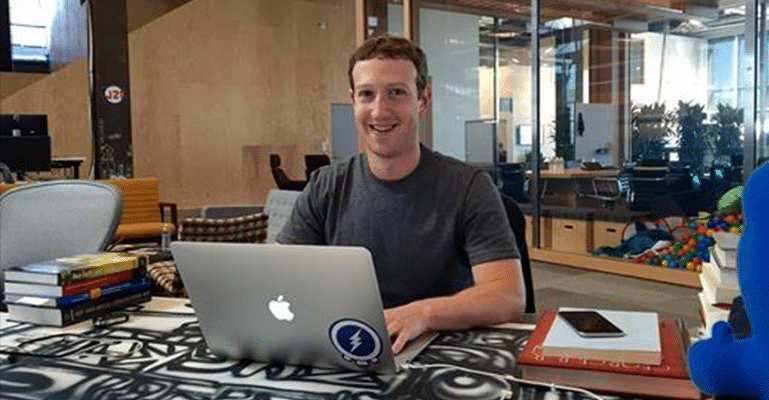 Mark replied:
"That depends on what you count as work. I spend most of my time thinking about how to connect the world and serve our community better, but a lot of that time isn't in our office or meeting with people or doing what you'd call real work. I take a lot of time just to read and think about things by myself. If you count the time I'm in the office, it's probably no more than 50-60 hours a week. But if you count all the time I'm focused on our mission, that's basically my whole life."
In the same Q&A session, Denis Cehajic also asked a very important question "Do you believe Facebook hinders face to face communication skills?" To which Mark replied:
"No. Tools like Facebook help people communicate mostly with people who aren't directly around them. For example, I can stay in touch with family members who are traveling or friends who live in other countries. It's great to be able to do that since I wouldn't have good opportunities to stay in touch with those folks otherwise."
In another interesting question, Sir Richard Branson asked "Hi Mark. I share your view that it is crucial to connect the two thirds of the world that don't currently have access to the internet. What do you think will be the biggest benefits of this?"
"When we talk about connecting the world, most people talk about the clear benefits to all the people who will get internet access and don't have it today. Those benefits are many: access to education, health information, jobs and so on. Many people estimate that for every billion people we connect, we'll raise more than 100 million out of poverty.
But one thing that we often overlook in this discussion is how everyone who is already connected will benefit from having everyone online.
Think about how many brilliant entrepreneurs there are out there who have great ideas and the will to change the world, but just lack basic tools to do so today. If you go by the population, almost 2/3 of these entrepreneurs don't have internet access today. Once they get connected, we may have 3x as many good ideas and amazing new services built that will benefit everyone around the world."
In another Q&A session, Mark also revealed what happiness means to him. Zuckerberg, According to Forbes, is currently worth $37.7 billion. Knowing Mark's wealth, one of the curious user, Joe Byer, asked him in the Q&A session "Why did you choose to set your salary at $1?" To that, Mark replied:
"I've made enough money. At this point, I'm just focused on making sure I do the most possible good with what I have. The main way I can help is through Facebook — giving people the power to share and connecting the world. I'm also focusing on my education and health philanthropy work outside of Facebook as well. Too many people die unnecessarily and don't get the opportunities they deserve. There are lots of things in the world that need to get fixed and I'm just lucky to have the chance to work on fixing some of them."