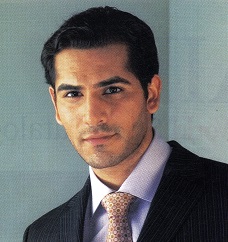 India is fast becoming a country of opportunities for first generation entrepreneurs as well as people from business families. Rahul Jagtiani has done various jobs before finally joining the family business in Interior Design & Contracting.  He studied at Bombay Scottish and Sydenham before heading to the US to get a double degree in MIS and MKTG, and a diploma in Interior Design, and finally launched his own company, Plush Plaza in 2010. Rahul says he's had great learning while he interned at PricewaterHouse while in college, and having worked right after college at an industrial supplies company catering to the construction industry. He has worked at a production house after returning to India. "It was a testing phase for me, when I tried to gauge what's out there", he says.
In this exclusive conversation with LifeBeyondNumbers, Rahul Jagtiani talks about his venture, his journey and lots more…
Inception of Plush Plaza
While working in the family business, I wanted to get into retail, but opening up a store was too boring. Besides, I was excited by the prospect of someone in a different part of the city or country getting access to what we were selling. Keeping my design background in mind, I was naturally drawn towards high design products and wanted to explore the opportunity to sell these kind of products online, ones that traditionally require touch and feel. That's how Plush Plaza was launched.
Plush Plaza is a boutique lifestyle company selling products that are typically high on design and also a bit 'off the beaten track'. We sell stylish furniture, trendy home decor, and innovative gifts. We sell online through our portal, as well as through a few partner portals. We are extremely proud to say that we are self funded and profitable.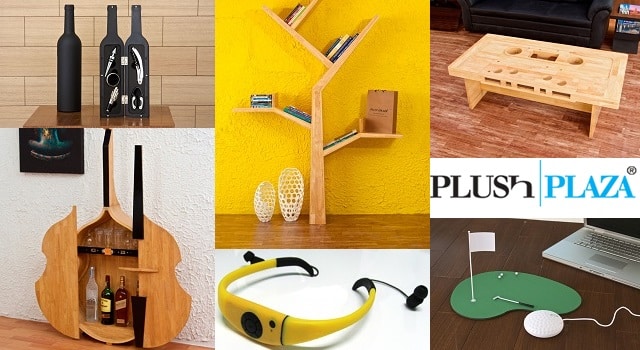 Plush Plaza has just launched a furniture collection that is different from everyone else's. With unique pieces such as the Guitar Bar, the Cassette Coffee Table, and the Tree of Life bookshelf, we have set ourselves apart in the furniture space. Our gifting products continue to be bestsellers. The underwater MP3 player is a big seller, and the Veneto Wine Set, a product we introduced in India continues to be a favorite after 3 years with the corporate audience as well.
Challenges, Learning and Future
Getting a good team is always challenging as the younger generation is bored easily nowadays! Apart from that, finding creative ways to compete with the bigger players is very challenging. Hence we always compete on design! Plush Plaza will continue to grow as a lifestyle company and we may enter different verticals. There are plans to get into the brick and mortar space as well.
It is very inspiring to see young people taking the plunge into entrepreneurship, and make it happen on their own. Rahul Jagtiani's Plush Plaza offers a range of unique and classy products to cater to the seemingly ever growing mass of Indian online shoppers. It's going to be interesting to see how ventures like this takes up the challenge of competing with big players in the ocean of e-commerce websites in the country.