A graduate in Electronics Engineering from REC Surat, Mukund B.S has done his Post-Graduation in management studies from the Indian Institute of Management, Calcutta. Mukund worked in the Marketing team of Aashirvaad in ITC Foods, and was a part of the core team being instrumental in Aashirvaad Atta becoming the undisputed market leader in most geographies across the country. During his stint at ITC, he was inspired by the "Triple Bottom Line" philosophy and was keen to start off a venture which could create a Triple Bottom Line impact.
Mukund is also the Secretary-Treasurer of the IIM-Calcutta Alumni – Bangalore chapter and actively manages the Alumni e-group. Apart from this, Mukund is actively involved with social causes and works very closely with AMBA CEEIC, an organization established to holistically empower the intellectually challenged community through Economic Empowerment. He is keen to enhance learning through technology in education to bridge the digital divide in rural schools.
Raghav is a graduate from Western Michigan University and MBA from Manchester Business School. Equipped with the foreign exposure, Raghav wanted to build a successful business in India. He returned to India and successfully grew a pharmaceutical CMO for a couple of years.
During his stint, when he was upgrading his IT infrastructure, he saw that the way the computers were being disposed could be vastly improved and ended up co-founding ReNew IT with Mukund.
Raghav is a keen Networker. He is the founding member and has been on the leadership role of BNI – Ultimate Chapter. He actively mentors and contributes to the growth of the entrepreneurs of the Chapter.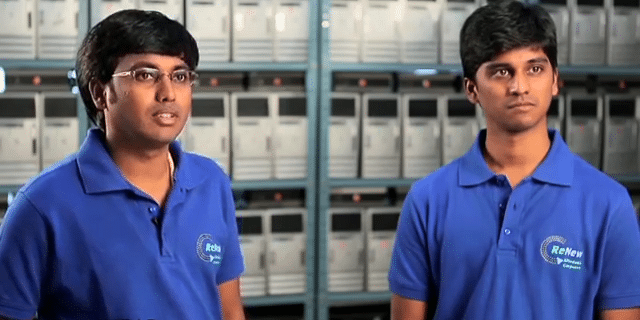 In this exclusive conversation with LifeBeyondNumbers, Mukund shares his journey with ReNewIT, their mission, challenges they faced, their learning and much more…
Inception of ReNewIT
While working at ITC, I bumped into a family friend Shiva Nanda – founder, MD Newport Computers. Newport is in the IT asset recovery and spares business. What they did was buy back used IT equipment and part it out to supply spare parts to companies which do maintenance and support. This was pretty interesting and if tweaked around in the Indian context could be a solution to the large digital divide in India.
Just to be sure if this was something that I really wanted to do, I quit my job and flew to the US, spent a month at Newport Computers and worked on their shop floor before coming back to India to start off ReNewIT. Newport Computers gave the initial support and hand-holding for a period of two years. In mature markets like the US and Europe, the IT penetration is close to 100%. As per the Census 2011 data, India has an IT penetration of 9.5% at a household level. This means that less than 1 in every 10 households own a computer. In China, the penetration is more than 30%. For India as a country to progress further – it is important for everyone to have better access to computers. It is well documented how the spread of mobile phones has benefited all of us.
The technology has reached a level of maturity where 7-8 year old IT products are still extremely usable for day to day activities like internet browsing, email, use of basic software applications like Tally, MS Office, etc. This combined with the increase in the average purchasing power of Indians is a perfect setting for the explosion in the PC penetration in India. The main hindrance is the question of affordability and that's the gap/opportunity we are trying to address.
What is ReNewIT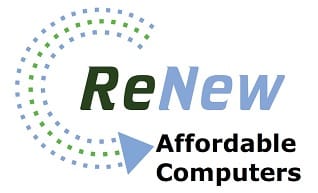 The mission of our organization is to "Make Computers affordable for everyone". We are doing this by increasing the number of high-quality, low-cost PCs and related parts and accessories available to Small Businesses, Students, NGOs and other users. To speak for our quality, we are an ISO 9001, ISO 14001 and OHSAS 18001 certified organization. We mainly source computers from large MNCs – refurbish and remarket them. This helps bridge the large digital divide that exists in a country of over a billion people. We are one of the few Microsoft Registered Refurbishers and provide original Microsoft licenses at a fraction of the commercial cost to NGOs and schools along with our refurbished assets. We are bootstrapped at the moment – funded by friends and family.
We have sold over 10,000 Affordable Computers over the last five years. Many of our customers are still using them. We sell computers starting from Rs. 4,500 onwards. We have sold computers to people from all walks of life – NGOs, educational institutions, SMEs, students, graphic designers, RJs, doctors, teachers, etc.
Many of our customers are first time computer buyers. They just know that they want to buy a computer. Many come to us and say, "Well, I want a computer" and that's it. Our team educates them as to what would be the ideal configuration for them to purchase based on their needs and budget. Most of our customers refer us to their friends and family because of our unmatched warranty and after sales support.
The Way Ahead
We have just started our operations in Hyderabad and are in the midst of setting up in Mumbai. We want to be present in all the million plus population cities of India. Though the PC market globally is declining with the advent of tabs, phones and laptops, the Indian market is highly underserved. Less than 1 in 10 households and less than 1 in 20 offices have a computer. At the end of the day phablets are consumption and entertainment devices and computers are still needed for various activities like accounting for offices, project work for students, etc.
Our aim is become a Dell, HP or Lenovo for refurbished IT equipment. To provide high-quality, low cost IT equipment which is truly affordable for the average Indian and follow it up with good after sales support.
The Challenges
There have been different challenges from the day we started on this journey. It is not very easy to start any business in India. It took us more than a year to get all the required approvals from various government bodies since we didn't want to pay any bribes. Once we had all the approvals, in the initial days – sourcing was a big challenge. It took some time for people to understand what we were trying to accomplish. Then there were all the comparisons with us being similar to kabadiwalas. It takes time for people's mindsets to change. Now people understand what we do and a lot of our business has grown because of referrals from satisfied customers who have referred us to their families and friends. We even have some customers who have bought from us and are using these devices abroad.
The Learning
We work very closely with many NGOs to assist them with their IT needs. Most of them are doing amazing work and they are always crunched for finances. One of the NGOs we support is AMBA, where they train mentally handicapped children to do basic work like data entry, so that they can earn a livelihood and live a dignified life.
When we helped them with their laptop needs, the excitement on their faces when they started working on laptops and the kind of appreciation that I got from the students present was really heart-warming. I knew that I had positively impacted their life. Our aim is to reach out to as many NGOs as possible to help them do more of their amazing work.
As I have already mentioned, many of our consumers are first time users of computers and would have not had the access to IT if there was no option of a refurbished IT equipment. Buying a computer is a big milestone for our customers, and so many of them don't buy computers on a Tuesday or during Rahu kala, etc. And after buying the computers, there is tremendous joy on the faces on the kids buying their first computers.
The main thing for any entrepreneur is perseverance. Entrepreneurship is not a sprint, it is a marathon. The only way you can play this game is to love it and live it. The aim should be more than just to make money. Money is always the by-product of doing the right things.