From sharing their own problems and issues in life and helping each other, four best buddies from IIM Lucknow, Ritika Sharma, Sumant Gajbhiye, Gaurav Rajan and Lima James, are now sharing dard (pain) of over 1 lakh people through their emotional health platform SharingDard.com.
A food technologist by education, Ritika has handled the Account Manager role at GlaxoSmithKline before plunging into entrepreneurship. She mostly handle the communications, brand building and marketing for the SharingDard.com. Sumant, an Electronics and Telecommunications Engineer, has experience in working with Accenture before his MBA. He has corporate experience with Airtel as a Zonal Manager before foraying into entrepreneurship. A generalist for the group, he is best at both analytical and creative aspects of the business.
Gaurav is the most experienced of the lot. He has traveled places around the world with Wipro, Nortel and many other giants. With his sound analytical knowledge, he plays an important part in guiding and formulating the next move for this intriguing start-up. And Lima is the technical and creative backbone of the team. An ex Zonal Manager at Lenovo, she is adept at devising solutions for all the complicated stuff. "With Lima around, we don't need to worry!", says Ritika.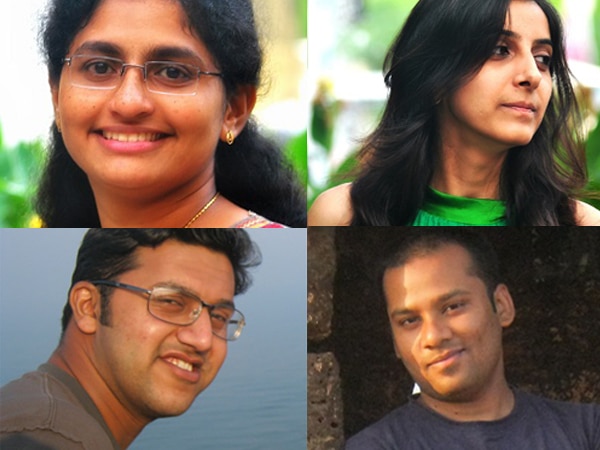 In this interesting conversation exclusively with LifeBeyondNumbers, Ritika shares how they started SharingDard.com, their journey so far, future plans and much more…
Inception of SharingDard.com
It all started back at IIM Lucknow. All four of us used to sit for hours discussing about each other's lives and providing solutions based on our own experiences. The sense that we have understanding people around was itself a relief. After studies, we joined our respective jobs and moved to different places. It was during that time that we felt that need even more. We decided to take this idea to a larger audience online, so as to benefit millions of others too. Our subsequent research also confirmed the fact that the need is rising. WHO and NIMHANS reports suggest that depression is one of the major causes of all diseases around the world. 40% of Indian population is likely to cross the line of Clinical Depression at any point in time.
What is SharingDard.com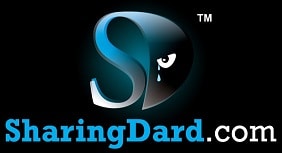 We have been in that situation when we have something at the back of our minds, some confusing thoughts, some painful incidents, some bad memories which silently suffocate us from within. The only respite is to find someone who will listen to us without judging us and without knowing our identity. SharingDard is an online space for any and everyone to disclose their most confusing, personal and painful feelings, and to help others if you have already coped with a similar situation. All the while you may remain anonymous and chose what you want to and don't want to share. Currently Sharingdard.com has over 1 lakh users. We have self funded the venture till now through our personal savings. We are looking for Angel investors and VCs to further our expansion plans.
So far, we have been able to get more than 1 lakh registered users with more than half of them returning daily on the site. Our attempt to increase awareness and create a powerful impact in de-stigmatizing the phenomenon of emotional counseling. Media has been very kind to us by helping us reach out to masses. There is a huge audience that we cater to, starting from 15 years of age onward. We provide professional counseling online and telephonically through our sister venture "Your Candid Friend". We have a team of 16 professionally qualified psychologist who cater to audiences at any time of the day or night, 7 days a week. We are reaching out to individuals and businesses to integrate this service as a part of their annual calendar. This will help people at a larger scale to get relief from stress. Our attempts are on to scale it even further. We require everyone's support for this initiative to reach out to a even larger audience.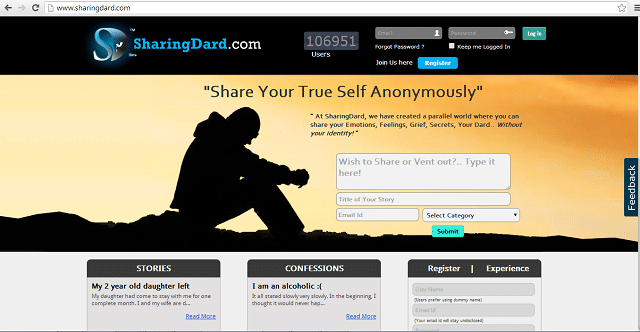 Challenges, Learning and The Way Ahead
There have been many challenges. The usual challenges in any entrepreneur's journey like the decision to leave a well-paying job for a start-up and family pressures were constantly there. Also, we faced the biggest hurdle from vendors. Many a times we would schedule some milestone based on the date promised by our vendors; however, we almost never got the deliverables at the promised time. We have been trying to manage our time and the subsequent commitments ever since (laughs…).

Entrepreneurship is not an easy ball game. We just want to say that there will be a lot of people who will try to discourage you, ask you to opt for the safer path. But always keep this in mind – You have chosen the path you are on. It was tough but it was your decision and that a courageous one; never ever let anyone convince you otherwise. Whatever be the end result, the experience will definitely be worth the risk.
SharingDard.com aims to become like a companion for people in their dreariest of times. People will come voluntarily to help out others. We see an active user base of 10 lakhs in the coming 2-3 years. We are planning to integrate professional help in the website too so that, in case people want to seek professional help, it is within their reach and right there when they want it and are ready to accept it.
Go. Share your dard now!