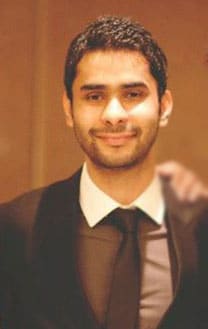 Coming from a family that has been in the business of air-conditioning spare parts and e-commerce, an interest in art already made Priyank Nahatha the black sheep of the family. His innate passion for graphic art and photography led him to carve a niche in the e-commerce industry with Snoogg.com.
Launced in February 2014, Snoogg is a platform where everyday style is given a quirky facelift with graphic art sourced from international artists, thus bridging the gap between the artist and the customer. The website aims at delivering high quality graphics by artists worldwide to your doorstep at an affordable price.
"We currently work across 5 verticals with over 100,000 products. This is probably the widest range of products by any individual company in India. Snoogg aims at being India's leading graphic marketplace, where you can get art integrated with your everyday living," shares Priyank.
What's On Offer?
Snoogg offers products in verticals like mobile covers, women's tote bags, cushion covers, mugs and mouse pads. "Going forward we are looking at entering into niche products like shower curtains, blankets etc."
"Designers can use Snoogg.com as a platform to showcase their creativity and make available their designs to a wider audience but retain control of their rights. Snoogg has over 5000 designs and a lot of international designers with whom we have exclusive tie-ups with. We want Snoogg to be a platform for national/international sellers to showcase their artwork and generate revenues from them," says Priyank.
Why Call It Snoogg.com?
We have selected a non-existent weird word as it would have a higher recall value. The company is in the process of giving the word a meaning. If you are interested in art and between the age group of 15-40 (which more of India is today), and if you appreciate graphic art, Snoogg.com is the go-to place for you.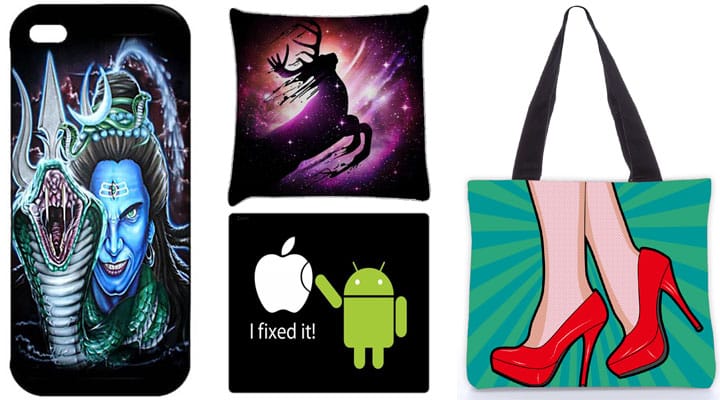 Experience As A Startup
While today Snoogg is self-sufficient, it took Priyank four months of convincing and then selling products using other websites, to be able to prove to his father that this is an idea worth exploring. "Today we are self sufficient and profitable as well."
"We believe that uniqueness, discipline, relentless hard work and seamless execution are required for start-ups. Most of them fail because they fail to do what they set out to do. You cannot afford to lose vision of your goal."
The company's primary focus is customer service. As Priyank says, "At Snoogg.com, customer service is everything. It is our backbone."
Snoogg on Social
Social media drives activity especially for any online based website. And Snoogg, being a kitschy youthful website, is growing organically on Facebook. "Cross brand promotions with websites like klip.in and  junglee.com have got us good responses in the past."
Is Offfline Retail On The Cards?
We wouldn't mind, but we don't have the capital or the space to showcase more than 100,000 + products yet. So till we get there you can access all of these globally using our website.
Parting Note
"There is no substitute for hard work. Spend more time in making your customers happy as they are the ones who will help you grow organically through word of mouth."