Not every time that we go to interview an entrepreneur and come back with beautiful gift bags in our hands. The meeting with Shruti Dhanda, the founder of ShopToSurprise was quite an interesting one. A typical LifeBeyondNumbers chat session over a cup of tea which ended with a nice surprise – Shruti handed us two very pretty looking gift boxes, a sweet gesture on her part that made us love our work even more. It was an 'experience' that will remain in our memories for quite some time. And that precisely, according to Shruti, is the sole purpose of gifting – a 'WOW experience' for the receiver. With ShopToSurprise, the very energetic Shruti and her young enthusiastic team are doing just that. Creating memories for their customers through innovative gifting ideas & unique products for the various special occasions. But most of all, they turn gifting into experiences that last a lifetime.
Shruti, in an exclusive conversation with LifeBeyondNumbers, talks about her early entry into the business world, her new venture and lots more…
Being a Phoolwaali (Florist):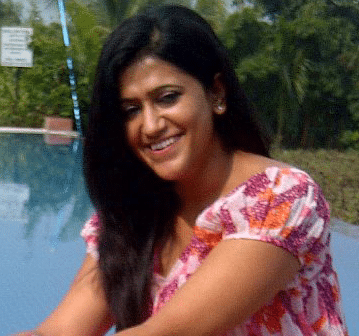 By the time I was in third year of college, I got really bored and thought, "Now What?" I was young to take up a job because at that time, the fresher-job thing was not there. So I thought, if no job, then why not start my own business. My mother was into supplying plants to corporate at that time.  One day, it luckily happened that she came back home and said that a corporate was asking for supply of flowers also.  My mom was not interested in the whole flower thing and I said I'll do it. My dad was like, "Are you crazy? You've not woken up before 11 in the day and how are you going to wake up at 5 everyday." But I wanted to do it despite having no idea about the flower business at all. I was this crazy and excited 21 year old who wanted to do something cool in life. Next day I went to the company and got the contract. Got a couple of boys who could do flower arrangements through mom and that's actually how I became a "phoolwaali" (laughs…). I was doing this flower thing with a few corporate houses and I was a greedy kid for more (laughs…). I wanted to explore the hotels. There was this new five star hotel that was coming up in Delhi in which I pitched. I had 15 thousand rupees in my account and borrowed another 30 thousand from my dad. And the day I was given to show my samples, I actually filled up their lobby with flowers from the coffee shop all the way till the banquet. It was a 45 thousand rupees risky investment and I went all out into the whole arrangement. When the General Manager looked into the arrangements, he walked up to me and said, "Young girl you have outlived my floral expectation, the contract is yours." That was my first break and then the business grew gradually. I did that for 2 years and since then I had never even tried a regular job. However my father always wanted me to do a job. So finally I went out on job-hunting spree and got a job in Naukri.com and stayed there for about 3 months. However, I was quick enough to realize that this was not where I was supposed to be. And thus came back to my flower business. After about another year, I was doing a lot of big hotels and about 100 corporate offices in Delhi/NCR region. Then the thought came again – "Now What?".
MBA after business:
I got into Indian School of Business(ISB). And ISB essentially changed my life. I owe a lot of my success to ISB; not because it's a brand or something, but because ISB is a place where you go and if you know what you are looking for you will find it. For me, education is what I am learning on the street, the markets, my flower stall, etc. At that time my turnover was around 4 million rupees. One of my professors at ISB said to me, "You have a profitable business, why would you want to do anything else. What more clarity you need. The only clarity you require is for expansion." He asked me to prepare a business plan and said he'll make this whole business for me. He introduced me to a lot of interesting people and pretty much hand held me and helped me build the business.
During my course I was also looking for funding for my business because bootstrapping can only take you to a certain level. After that you need that financial push, otherwise you get so stuck in the operations of it, you forget about expansion. Then incidentally, on my convocation day I got the news that I got funding and it was fantastic. I was just 23 at that time.
I belong to a simple family and my father was a bit hesitant about the whole funding thing not because he thought I wouldn't be able to pull it off, but he thought I was very young. I didn't take up the funding.
Post-MBA and back to business:
I was back in the business and father helped me a lot with finances. The business grew to serving 15 five star hotels and 250 corporate office across Delhi/NCR region, wedding decorations and retail. A division that I started in my business grew like wildfire. It was called Home Run in which we gave flowers to homes at a very nominal monthly fee. People love having flowers in their houses and it worked.
I had sold a part of the company to a buyer from Bangalore and that didn't turn out very well due to various management issues. The company was doing about 15 million rupees turnover when I sold it and came down to about 7 million after some time. Then I bought back the company from that buyer at a lower rate. But at the time I was really off the business and didn't really want to continue with it further. But for another year I ran the company and tripled my turnover in that one year. I was determined to make it a success, but the spark was lost. So I went in for a Management Buy Out (MBO). MBO is not done in India by any company. In fact there have only about 9 MBO in the last 2-3 years all over the world. So my staff has brought the company from me and the model worked. The company is running successfully now.
I started a remote incubation centre, Entract Consulting, for entrepreneurs where we provided support to startups. Since I didn't have the money for a physical incubation centre we had to stick to the remote incubation model. Currently, that business is on hold as we felt the remote incubation model is not something that the Indian market is ready for. However, the day I can afford, I will definitely invest in a physical incubation space because I personally feel there is a definite lack in the industry, even in the midst of all the fundraising and everything. There are experiences that I've had where I feel immediate corrective action needs to be taken. So the idea is to set that example, and the day I have the money, I will set it.
Shop To Surprise: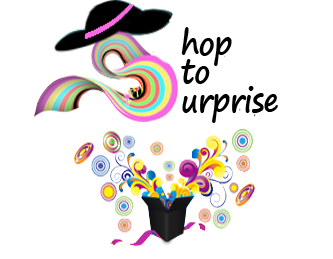 I had this scattered idea of getting into the gifting space for quite some time. And after selling off Shrubs (my flower business) in July 2012, I started ShopToSurprise in August. I had a lot of experience in the gifting space but my experience was limited to flowers. I will give you an idea in figures. The flower market in Delhi alone is about 10 billion rupees. Out of that 10 billion, 38% is retail, and 90% out of that 38% is not because of the love of flowers. This is because it's the most convenient purchase, the safest bet in most cases. When I decided to come into the gifting space I studied the market a lot. I realized that there are two basic problems in the Indian gifting industry – first is that there is very low brand loyalty. If you buy a saree for your mother this year, next year you'll buy a perfume. The fragmentation is there because a serious lack of creativity is there in this space. Nowadays a gifting e-commerce website is opening almost every week, and I am very happy to say that ShopToSurprise is not a gifting site. The brand loyalty problem can be solved in two ways: 1. by providing variety through continuous creativity and innovation. 2. addressing the experience for both the receiver and the giver. See, the purpose of gifting is not fulfilled until the receiver says to the giver, "Wow, you've made my day." Very few people are targeting to address that experience. Generally it so happens that people go to the mall, a store or a website and pick up something, get it gift-wrapped and give it. But that experience can be enhanced without making too much of an effort. The second problem in this industry is convenience. People don't have time to plan gifts and remember occasions. And they definitely don't have the time to select something that the other person will like.  So to target and address these two issues we have started ShopToSurprise. We are a mixture of online and offline space. We already have two stores going up, one in Greater Noida and the other in Dehradun. To target convenience, we need to be present everywhere. We are looking to raise funds to set up prototype experiential stores. I don't want to just place gifts in a store where people walk in and buy. When we have the prototype store up, then we will go for franchising. We are also going to shortly launch an app for web and mobile which will basically start from remembering, reminding, planning, suggesting, gifting to ultimately wishing. So the idea is to ultimately become everybody's pocket gifting buddy. The idea is not to just sell products, rather it is to change the way the industry is. To change the customer who thinks it is safer to gift flowers than to do something special when he/she is already spending an amount of money. So more the amount of money you spend, we create an experience for you that you can remember for a lifetime. Even in our website, you'll see we are not selling products, we are selling concepts. We have 9 different concepts which are presently live. We are trying not to do what the industry is doing. We have one concept called "Hampers" where you put different products together which is customizable by you. We do experiences where you give us a budget for the gift and we create a whole day around it, an experience for the receiver of the gift. We have a concept of do it yourself where you find free gifting ideas for any and every relation you have.
When people talk about research for my venture, I ask them how many times have they racked their brains about a gift and not found it. Or how many times they browsed a couple of shopping websites, found nothing and went with flowers. So that's my research. This problem is with everyone and the effort required to solve it is not a couple steps long. It's a long drawn process and we are patient. We will get there.
The Learning:
You can't make entrepreneurs. That ability to take risks has to be very inherent. A lot of people assess their success or worth with the money that they take home. Your worth doesn't come out from what you're doing today. For example, my maid hasn't been coming for the past few days and I've been sweeping the floor. My worth doesn't get decided from that. My worth gets decided from what I create tomorrow.
One thing I have learned over the years is that businesses don't fail. People fail. People say the business didn't run. Actually, the people didn't run.
There's always a solution. Businesses fail when you stop. Your team members are the biggest asset you have, not the company's bank balance. Value your team members.
Be a part of their new creative initiative The Creative Floor and explore the unexplored creative side of you.
Click here to visit ShopToSurprise.