Grayscale was born as a result of Rohan Mukherjee's quest to secure his future in the law field. Grayscale is a virtual network for law students and legal professionals to work in a mutually beneficial way. Grayscale is a non-profit initiative that helps law students get internships and apprenticeship programs under legal professionals and law firms.
Grayscale started operations in March 2013 and already has almost 50 students working with them. Rohan was joined by fellow students Adhiraj Gupta, currently the Chief Operating Officer and Shivam Hargunani, Diversity Consultant to take grayscale forward. Other key people in the organization include Swati Sharma who is the HR Manager and Nivedita Saxena who handles Public Relations.
In an exclusive conversation with LifeBeyondNumbers, Adhiraj Gupta talks about Grayscale, its vision, mission and lots more.
The Concept:
After having completed three years of my legal education, it would be safe to say that law school is a maze in which any individual can get lost unless and until he finds his own way; and separates himself/herself from the thousands of others in the crowd. Leaving aside all the grades, publications, mooting and debating, I always felt that knowledge of this amazing discipline of law can be molded and applied to so many diverse situations. But frustratingly enough our education system didn't allow us to do so. Grayscale was born out of this need to make better use of the knowledge we possess of this unique profession and the innumerable opportunities that this field offers us.
Fundamentally speaking, Grayscale is a web-based platform that allows clients to 'out source' their legal/non legal research to law students. It is an association of law students both at the undergraduate and postgraduate level from the numerous law colleges across the country who seek to provide law firms/lawyers and other organizations a variety of services free of charge. The only thing that we ask in return for our services is a word of recommendation; that is an internship or apprenticeship to the concerned associate who works on the assignment given by the organization.
In any initiative or project, one key ingredient is to find the correct personnel and give them the right incentive to ensure their active participation. Since we are students, we cannot offer any stipend or certification, but we can provide the next best currency in the legal profession – contacts. In our line of work it pays to have the right contacts, and this is what we offer to the people who wish to work with us: the opportunity to create contacts and forge ties in the legal field. At this point in our career, it is not the money we receive in an internship that we are really after. It is about interacting with the people we work under, and about forming a professional relationship with them, and in essence build up a contact base.
Our website has an embedded form, which after being submitted is attended to immediately. Apart from that, in order to make it easier for professionals with smart phones, we have QR code that leads directly to our Desk and clients can also send in their work through our BBM Pin (264B5A2E). We are also active on social networking sites like Facebook.
The Story:
Life in law-school usually travels at a hectic pace. Most students take up a mix of the extra-curricular activities that a law school has to offer ranging from mooting, debating, seminars, conferences to sports. While Rohan and I dabbled in all of the above activities, we had this desire of simply doing something which would help us in our ultimate goal – to secure our future. The concept behind the formulation of Grayscale came in the latter half of our third year when we realized a very simple thing – Law firms and lawyers generally do not have the luxury of interns to whom they can delegate work except during the winter and summer vacation. Hence we thought, why not make use of the vast array of research databases and voluminous libraries that we, law students, have at our disposal at our respective university campuses and thereby fill in the death for interns? We spoke with a few individuals in the legal profession regarding the viability of such a concept, and we received positive responses. It was a novel idea, and perhaps this was the biggest selling point. Thereafter we prepared a short concept note, and sent the same to the various law colleges across the country, seeking applications for being a part of our project.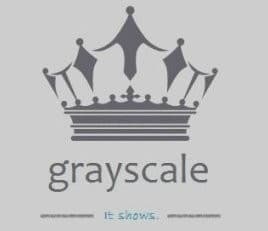 Grayscale is essentially an association of law students providing legal services. The costs involved in running this initiative are low. In the first few months, we were associated with Model Governance Foundation and it was due to their support that we were able to get a webpage for Grayscale within the MGF website. Subsequently, we purchased our own domain, and currently we are in the process of getting Grayscale registered as a not for profit company under Section 25 of the Companies Act, and the costs involved are borne by the key people ourselves – Rohan, Shivam and myself.
Bridging the gap between Lawmen and Laymen:
The rules of the Bar Council of India prohibit a person from giving legal advice until such person has a recognized law degree and has passed the bar. It is because of that reason we in our current capacity as law students are precluded from giving professional legal services. Gray.Line is therefore our attempt to bridge the gap between lawmen and laymen – an online helpline/forum where any individual or layman can raise any legal question, to which we provide the best possible answer. It is also a forum in which we try and simplify the most recent laws passed by the legislature of our country, so as to ensure that the common man is aware of the laws he is governed by. After all, knowledge in any form is power!
The Future:
Grayscale was started with the objective of providing law students with the opportunity to grab a foothold in the legal profession, before they ultimately graduate. We would therefore consider the initiative to be a success if we are able to place our associates within the existing legal fraternity. In that regard, some of our associates have already received internship offers from various lawyers across the country. Hence it is only a matter of time before the next goal is achieved – getting someone placed. Since Grayscale is a pre-career choice, it remains to be seen how we can handle this project after we graduate because dedicating time towards the venture might then be an issue. Grayscale is a unique concept, which seems to have tremendous potential, and it has been elicited from our clients in this short time span of our operations. Hence after introspection, we might consider handing over the reins to someone else, since in its ultimate analysis, Grayscale is a platform to showcase your legal skills and gain recognition for your efforts.
A very interesting concept and it remains to be seen how Grayscale, run by the young and enthusiastic student entrepreneurs, takes shape in the coming years. The best of wishes go out to Grayscale and its team from everyone at LifeBeyondNumbers!