In the last decade or so, our homes have evolved so much that pretty much everything happens either at a click of a mouse or push of a button whether it's shopping for groceries online, furniture, kitchen gadgets, high definition TVs etc. But when it comes to relocation, our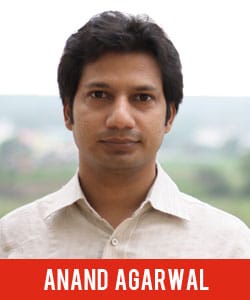 methods are still ancient. Right from packing of expensive goods and furniture, logistics, or even tracking our shipment. For many, relocation is a nightmare no one wants to experience but they have little choice because, there is no database or an official authority which can certify a good packer from an average one.
Anand Agarwal, an IIT-Kanpur alumni and Co-founder & CEO, EZMove, an online relocation platform, has decided to shake things up in this sector. He says, "People trust the movers and packers to pack their expensive household materials with great care to transport it without damage and deliver it on time. But in majority of cases, none of these happen." He went through a similar experience which prompted him to start EZMove last year.
He talks to Lifebeyondnumbers.com and shares his journey so far.
Movers & Packers And The Current Scenario
The M&P industry comprises of around 40,000 – 50,000 small and big players with industry size pegged at Rs 10,000 crore. Unfortunately, a majority of these players are unorganized or run their operations through mobile phones and don't even have a proper office. Because of no segregation, it is very difficult for a customer to reach the best of the industry for relocation as many people operate under big names and dupe the customer by telling them that they are franchise of the organized player.
Doing It The EZMove Way
EZMove eliminates such challenges for the customer. Someone who is looking to relocate just has to fill a simple form on our website giving details of their goods and furniture to be moved, destination, budget etc. We respond to them with relevant names and information on the M&P that we have signed on with us. We share information like the quote given by the packer, his office details, his rating and recommendations shared with us by previous customers.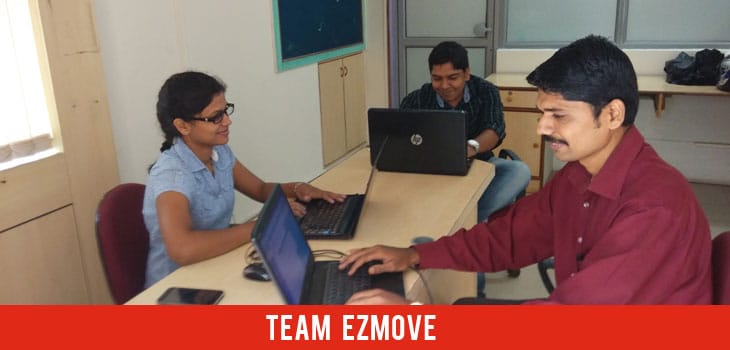 Our aim is change the way M&P industry is perceived. Thus we sign only the best of the best with us after we put them through a strict due diligence process which includes, checking their offices and its documentation, their infrastructure like trucks they own or warehouses, quality of packing and their track record of delivering customers' goods. We take this process very seriously because we want to make a promise to our customers that when they select a packer through us, they don't have to worry about relocation at all. Currently, we have over 50 M&P on board which includes names like Agarwal Movers and Packers, Leo Movers and Packers, Crown, Calcutta Movers etc. In the next one year, we plan to sign 200 more such packers which have a good track record.
Once the customer decides which packer they want to go with, an EZMove co-ordinator is assigned to them who act like a bridge between the customer and the vendor. This ensures smooth operations especially when the goods are on the move.
The Trigger
Few years back when I was shifting my home, I contacted a popular phone cum yellow pages service which connected me to some of their listed M&P. After meeting at least 10 of them, I selected the one who gave me the lowest quote. And my nightmare began from there on. From hidden costs to late delivery to getting conned into buying fake insurance, I faced it all. I spoke to a few of my friends who confirmed that they had been through a similar situation and I realized that there was a vast scope for improvement in this sector. I discussed this business idea with my co-founder Vishwajeet Singh and both of us then founded EZMove.in late last year.
In a year's time, we have facilitated more than 1200 relocations across the country.
The Road Ahead
We recently received an angel round of funding of Rupees One Crore from a clutch of investors, which is being used for technology upgrade, specially the back-end. In another month's time, we plan to launch our mobile app and mobile website. Now, people will be able to book a packer for relocating their house from their smartphones. At a later stage, we also plan to introduce GPS tracking of the trucks so that the customers can check status of their goods in real time.
The idea is to make relocation a happy experience. Because uprooting one's life is not an easy task. We can't change that but we can give them one reason less to be sad about leaving their friends and social circle and anxiety of moving into a new city or to a new location in the same city.
Shifting to a new location? Click here for an EZMove and a happy experience now.
---
Got a start-up story to share? Click here.
---