The Indian tricolor is the pride of every Indian. It's not a simple piece of cloth that we salute on every occasion of National interest like Republic Day or Independence Day. It is designed under strict guidelines set exclusively for the Indian National flag.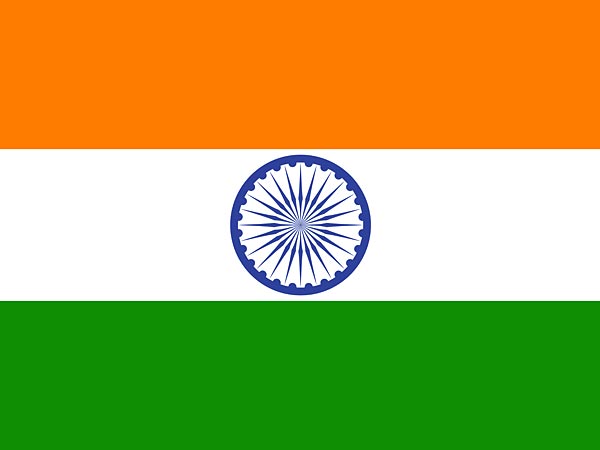 We bring to you some of the facts and information about the national flag of India that we all Indians should be knowing about.
1.
The national flag of India was adopted in its present form during a meeting of the Constituent Assembly held on 22 July 1947, when it became the official flag of the Dominion of India.
2.
The flag was designed by Pingali Venkayya, an agriculturist and Indian freedom fighter.
3.
The national flag of India, by law, is to be made of khadi only, a special type of hand-spun cloth of cotton or silk made popular by Mahatma Gandhi.
Watch this video to know the process of making the Indian national flag.
Video:
source
4.
The right to manufacture the national flag of India is held by the Khadi Development and Village Industries Commission, who in turn allocates it to the regional groups.
5.
The national flag of India is also known by the term 'tricolour', Tirangā in Hindi. The reason for this is the three dominant colors in the flag, saffron, white and green. These two terms in India always refer to the national flag.
6.
The three colors have different representations each.
Saffron represents courage and sacrifice

.

White represents truth, peace, and purity

.

Green represents prosperity.
7.
The Ashok Chakra represents the Laws of Dharma (righteousness).
8.
According to the Flag code of India, the Indian flag has a ratio of two by three, where the length of the flag is 1.5 times that of the width and all three stripes of the flag – Saffron, White, and Green – should be equal in width and length. Also, the chakra should be printed on both sides of the flag. There are nine different sizes in which the Indian flag is made. The smallest one is 6×4 inches and the biggest one, hoisted on buildings and forts with high mast, is 21×14 feet.
The flags hoisted on Red Fort, Rashtrapati Bhavan, and medium-sized government buildings are 12×8 feet.
9.
The size of the Ashoka Chakra was not specified in the Flag Code, but the Ashoka Chakra must have twenty-four spokes that are evenly spaced. The Ashoka Chakra is rendered in a Navy-blue color on the white stripe of the flag.
10. 
The Ashoka Chakra or wheel is from the Lion Capital of Ashoka. According to Sarvepalli Radhakrishnan, second President of the Republic of India, the chakra was chosen as it was representative of Dharma and Law.
Share this post if you've found these facts useful.