After completing SSC from the Jain Academy of Sporting Excellence, a Part of Jain International Residential School, Aadesh Jain returned to his hometown, Salem, to complete HSC. "Thankfully, due to the continuous nagging of my parents, an average student scored an unbelievable 96.7%", says Aadesh. That earned me a direct seat in the number one college in India for Commerce – Shri Ram College of Commerce, where he is currently pursuing Bachelor of Commerce. "Apart from marks, being at home also fetched me ample time to explore, discover, and learn the ways of the Internet and Computers. I started writing blogs and experimenting with AdSense and AdWords. Belonging to a business class Marwari family, business runs in our veins. So, at that time, it was just to earn a few extra bucks for my pocket money. But the things I learned for fun and time pass have proved to be fruitful and handy today", he adds.
Aadesh is totally an extracurricular person and has been the Vice-President of Fine Arts Society in the second year of college and the Technical Head of Students Union, SRCC in the first year. He was in-charge of the official website of Crossroads 2012, which is the biggest cultural fest in Delhi University, with a budget over INR 1 crore. He's also affiliated to many e-commerce sites like Flipkart and Jabong as a college representative and Affiliate partner respectively. "All this exposure has given me a lot of experience and confidence to successfully start and manage a company", Aadesh goes on to say.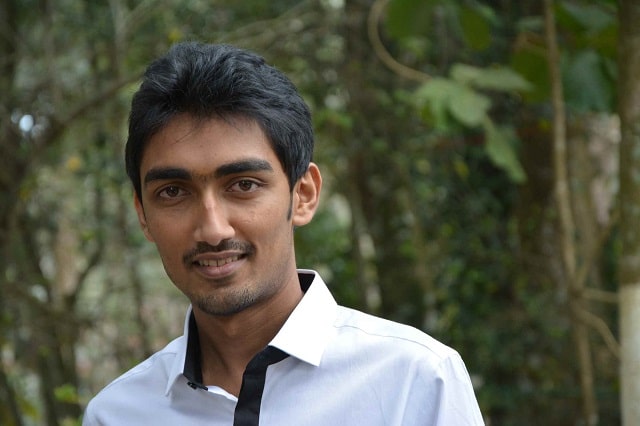 In an exclusive conversation with LifeBeyondNumbers, Aadesh Jain shares his journey with Aania Domains, the challenges, his learning and much more…
Inception of Aania Domains
I was always a computer savvy person and spent my time on blogs and making Facebook pages for a lot of people and societies of my college. Taking this to the next level, I started building websites. While searching for domain names for my websites, I found that majority of the domain names are pre-owned but remain unused. On further research I discovered that the owners of domains want to sell their domains but don't find customers and there are buyers who want to acquire a domain but don't know whom to approach. This is when I thought, why not bridge this gap by providing a common platform to both buyers and sellers? Hence, Aania Domains was born.
After buying and selling domains on regular basis and making contacts in the domain industry, I found out from a few of my customers that they were facing problems in finding a good designer for their websites. And, being a common man dealing with me and then the designers for the same domain was becoming tedious for them. Here, I found another opportunity and a way to solve my customers' problems. Aania will start an affiliate, www.aania.in which will provide all designing services.
What is Aania Domains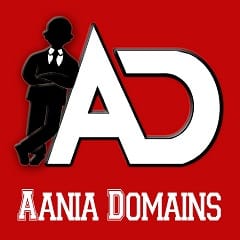 Aania helps start-ups like ours to solve all their domain problems like domain buying, domain name consultancy, logo designing, website building, online media marketing and search engine optimization. So, it's like a one-stop-shop for any new or renowned company who want to establish themselves online. Presently, we require no funding for Aania Domains. But we are looking for funds to help us launch and market aania.in at a large scale. We have purchased over 300, sold more than 75, and acted as a middleman or broker for more than 40 domain names.
We have designed about 10 websites and graphic and logo design for about 5 companies.
Challenges and Learning
The main challenges in the domain industry are communication and trust. The most important factor to grow in business is trust. To gain trust we have tried our best to satisfy all our customers by providing for their needs, thus building our name step by step and establishing 'Aania' as a trustworthy brand. Apart from the positive reviews to gain trust, we use ESCROW for transferring domains. ESCROW holds both the domain name and the payment until both the parties requirements are fulfilled. So, nothing is more trustful than than ESCROW transfer. Having clients from the US, UK, Germany and Singapore apart from India, there is a difference in work timings and so the communication gap and hence the work gets delayed. I'm lucky that I didn't have to face any challenges from my social circle as my parents, sister and friends are always supportive of everything I do.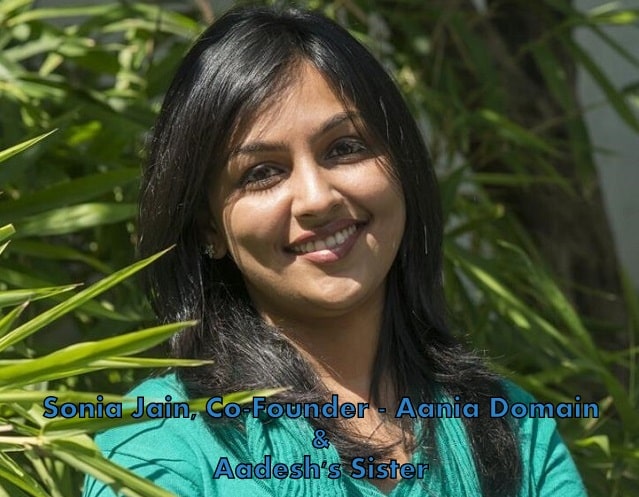 The Way Ahead
First and foremost, we are trying to acquire as many domains as possible so that our customers don't have to go searching elsewhere for the domain they want. We do the acquiring after a comprehensive research on the domain names so that our customers get the best value for their investment. we mainly focus on 'Hinglish' and India related domains. We already have more than 300 premium domain names in our basket. Secondly, we want to expand the online real estate market. So, to highlight insights into this kind of business, we are planning to launch a blog which will provide all the basic and necessary information, news and the latest trends on domains. This will help and encourage the interested audience to invest on the domain names and hence help people and the business grow.
As far as the designing is concerned, we aim to provide premium quality at very nominal rate. Right now, most of our clients in the area of logo and website designing are college societies or groups who want a website for their Fest or event, or posters and graphics for the promotion of the same. We are planning to expand this by getting in touch with the corporates and big brands and the small companies who want to grow their online presence. We plan to launch aania.in in March, to separate the domain business from the designing business. The goal and mission of Aania is to provide all online solutions to every person who wants his/her/their presence online.
Motivation and Inspiration
I have always been an enthusiast and I keep looking for avenues where I could test my potential. This seems as a perfect ground to do just that. The challenges we faced served as stepping stones and gave us the motivation to do better. We learn as we grow. The learning possibilities are endless. Also, the fact that we are only providing solutions of problems of web domain, designing, marketing to start-ups like us, keep us on the go.
Young CEOs who have had the zest to start something on their own have always inspired me. At the top of my list is Mark Zuckerberg. What he has given the world is incredible and that too at such a young age, commendable! Before Facebook, we didn't even know we wanted such a thing and now we can't live without it. It has become an integrated part of our lives, a record or timeline of every person's professional and private life. Facebook has grown so much since its initiation. Nowadays, even businesses are using Facebook to target customers and expand their reach. That's the kind of impact I want to create. I also watch loads of videos and read articles. These sites give me the urge to do something that I can be proud of. And thanks to the support of my family and friends, I now have the first entry in my "Things I've done that I can be Proud Of" list, Aania Domains.