In the times of F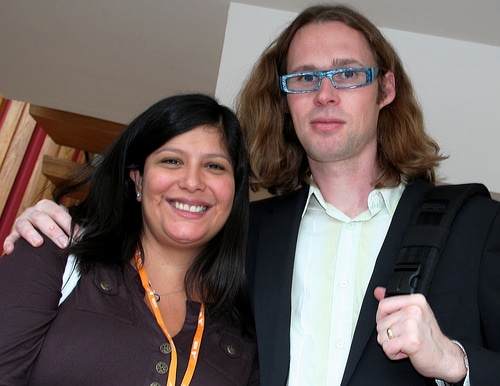 acebook, LinkedIn, Twitter, Pinterest and Google Plus, how many of us would dare to buy a non-performing social networking site for $1 million? Michael and Xochi Birch, the husband and wife founder duo, bought back their creation Bebo.com for $1 million, which they previously sold to AOL in the year 2008 for $850 million.
Bebo(Blog Early, Blog Often) was founded in January 2005 by Michael and Xochi Birch, which went on to become the top most social networking site in U.K., overtaking MySpace. During its initial peak days, it had around 40 million users. Looking at its phenomenal growth and future prospects, in 2008, internet giant AOL had an acquisition deal worth $850 million. However, two years post the acquisition, user base started to shrink for Bebo in reply to exponential rise of Facebook. Bebo was also taking the hit from lack of investment to keep pace with the current market dynamics in terms of enhancements and innovation. And AOL finally decided to stop funding this service and sold it to Criterion Capital for $10 million in 2010 with the Birchs serving as advisors. However, even Criterion Capital could not add much magic to Bebo to keep pace with the market competition. Criterion Capital finally filled for bankruptcy in May 2013.
However, it was tough for its founders to see their child being written off. The Birchs could see an opportunity knocking at their doors again. They finally bought their baby Bebo back for $1 million in an auction earlier this month.
The Birchs are also not sure, probably at this point in time, as to what different they will do with Bebo to emerge as winners in this fierce social networking competition. As Michael Birch announces the $1 m  Bebo buy back on July 1st, he tweets "We just bought Bebo back for $1m. Can we actually re-invent it? Who knows, but it will be fun trying…"

Bebo will go through the re-invention cycle at the Birch's incubator Monkey Inferno to bring the fortunes back. The future road map of Bebo is still not clear, but the Monkey Inferno team will definitely give their best shot at it to breath in freshness to its users once they relaunch it. Post the acquisition, Shaan Puri, CEO at Monkey Inferno said "We know the odds are stacked against us, but we love challenges, and the Bebo users deserve better than what they have received in the past few years."
The Birchs have a good trail of successful invention and creating start-ups. In 2001, they founded BirthdayAlarm.com which alerts users about their friends and family birthdays. By 2002, they had more than 2 million users and were earning $10,000 a month. And after some tweaking in the revenue model, they started charging for the E-cards which people used to send. It catapulted their earning from $10,000 a month to $10,000 a day. Their next venture, Ringo.com also attracted a huge number of users before being successfully sold in the year 2003.
Despite the presence of their rivals in the social networking arena, the couple definitely thinks there is still room for innovation and can establish Bebo as a much sought after social networking brand globally. We hope the wait till the Bebo.com relaunch will be worth and there will be something fresh by the end of 2013 to engage with.
Is the buy back a smart innovative step by the founders? Well, we have to wait and watch.