It all started when a 20 something girl met a charming professor who used to teach Java. All I knew then was, man, he's charming. One thing led to another. Stronger became the connection. Longer became the walks and the goodbyes. And definitely, bigger became the phone bills. Never did she think then, that the steps which were matching back in the winters of 2002 would lead her and the charming teacher to be walking together till they grow old.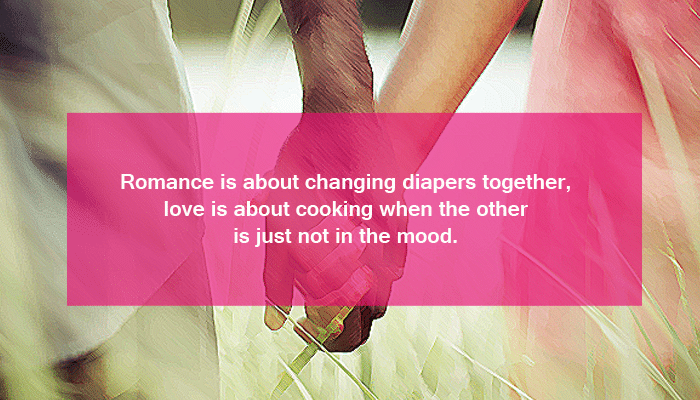 This is my story and since then, I have been living a dreamer's life or dreaming a dream or living with a dreamer.  In a nutshell, life has been all about dreams.
Convenience And Dreams
On a day to day life, dreams have less time to creep into your mind. Or such is the situation with me at least. With the morning cup of tea which helps me start functioning, I already have thousands of things to think and do. Some being my responsibility and some for the love of doing – what should I pack for kiddo's Spider-man Tiffin box (and that being a Spider-man box, demands equally interesting eateries inside). My to-do list at work, a rather demanding work, from where the numbers come from, my strategies and the list continues. With all this in place and have-to-do list, I have very less time and bandwidth left in life to answer that big question – Is this really what I want to do? There are times when I think, it is just my comfort zone and convenience of knowing that money would flow in, at the end of the month. Unlike, my partner, who left his flourishing IT professional job and trips across the globe to implement IT services (and me tagging along) for something that he knew he has to do – create a legacy. Be an Entrepreneur. Big words, eh? But let's face it, he wants to create something which can make a difference in people's lives and he can be proud of, and that's the whole reason for him to quit his convenience, come out of the comfort zone and live his dreams. I am sure it takes some kind of a different DNA for every one of you out there to do that and what a sense of pride I get to see that DNA flowing in him too.
Reality Checks… Knock Knock!
I just conceived our first baby when he had his Eureka moment – I want to do something of my own. With positivity instilled in me from head to toe and my heart and mind totally in sync, I said: "we will manage, let's do it". With that came in saying goodbye to our savings in the accounts, travel trips, fine dine-outs, and much more. We were now bumped with the new requirements of a workplace, employees and their salaries, logistics and more than anything else, came in the requirement of investing more financials. And before we could realize, within just approximately 15 months, we hit rock bottom. Dreams got a reality check and it was a bloody hard phase. With a new baby in the family, burning the midnight oil, the hormonal imbalances, the various emotional demands, we kept on hitting the bottom and trust me, it wasn't an adventure we quite enjoyed. Facebook status, motivational speeches and a note on my desk saying "This too shall pass" did not do much help to the emotional turmoil.
Genghis Khan, I Am
I am a fighter and I knew it. As one of my closest friends says – When you hit rock bottom, all you can do is come up. Life was not close to the fairy tale that I thought it would be. Late night TV surfing was turned to late night Google surfing, hand in hand long walks turned to weekend vendor meets, pillow fights turned to round table conference kind of strategic meetings – there was work at work, and work at home. Within 3 months of delivering a beautiful child, I was back to my well-paid but a demanding job with a constant pressure of performance. Sleepless nights with the child and a job which could give you sleepless nights – all together, made me more of a robot than a wife, daughter, mother and a friend.
Keeping Up To One Of The 7 Vows
Out of the 7 vows read out to us in Sanskrit during the wedding (my Hindi sucks, forget Sanskrit), one thing that Google helped me about them is – I got to stick around. Even if Google would not have said that to me, my heart knew, my dreamer is all I have in life. With the risk of sounding a little mushy, I would still say, since that winter of 2002, I have not seen life beyond him. I believed in the dream and more importantly, I believed in the passion. We switched roles here, well, at least the rules set up by the system for a human community. I went out of the house in the morning to work and he stayed back home figuring out what next. I wanted him to take his time and decide. There were times when I tried to push down my preferences down his throat, being the more practical among the two, but I fell flat on my face (argh.. that hurt).
Patience And A Lot Of Patience On The Dinner Table
I would not dare to say that things could not have been worse as I fear that The Power up above there, who seems to be writing my life plot every day, would take it up as a challenge – so I dare not! Life continues to be a roller coaster ride, I should have known I asked for it when I decided to marry the dreamer and grow old with him. Not every day, is a happy day – some days are gray. What I learned, though, is the strength of my presence, my patient presence in his existence. There are times when these thoughts run through that I am taken for granted and I am not appreciated, but the truth lies much deeper and is quite different and beautiful than the perceptions. I stay happy and I am successfully able to find happiness within myself because I know, it is in my and only my hands to make myself happy and in turn the others around me. In the emotional turmoil, you are bound to get negative and prove right the famous saying of so many years of marriage and togetherness, love and romance go out of the window. True that, however, how about making an evolution in the way you define love after 13 years of togetherness. We did that! Looking at each other's eyes deeply and emotions flowing over the dinner table might not be what you need yourself to keep going with your partner. It must be more about patience and being there for each other. I accept the things while never giving up on the effort to make things better and keep moving. Romance is about changing diapers together, love is about cooking when the other is just not in the mood.
Life goes on. Love evolves. Romance redefines itself. You grow in the number of years and the level of wisdom. Dreams and passion never die…