"It has happened again," I wailed as I lowered myself on the wicker chair and glared at the world, sad and discontent.
My friend at the other end of the table looked unperturbed. "You must be used to it now – the shutdowns and the pink slips," she observed. "Yes, I know you worked your heart out and now your company is the national franchise of that global firm everybody loves and you also wanted a part of the pie. But the fact is you have missed the bus this time."
After considering what she said, I felt somewhat consoled. "It's okay then – the next one should be coming in 15 minutes or so."
And I honestly meant what I said. I belong to that genre of people who never set their foot in the C-suit or became iconic role models. With little money, an average education and no connections, I don't even consider myself particularly brilliant in my specific field of work and missed the so-called bus too many times than I would like to remember. Surviving the market-driven wilderness and cut-throat corporate culture is a tough task for today's employees but not impossible to achieve. Here's how we can do it.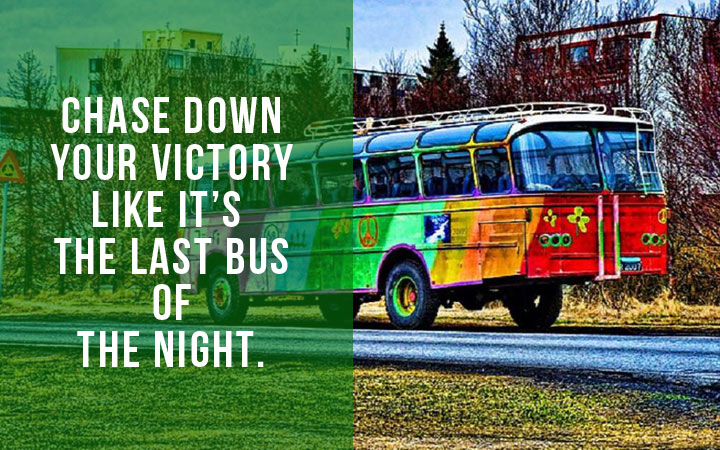 Don't Look Back – Focus On What Matters:
At 18, I couldn't gain admission to my favourite college and life came to a standstill. Until I had the chance to meet a brilliant medico whose views sounded refreshingly unorthodox. "You can learn your theories almost at any school," he observed placidly. "The rest you learn outside it." I took his advice and did as much hands-on work as I could during my college and post-grad years. At that time, interns didn't make coffee, but learnt to write weather reports, got promoted to manual proofing and occasionally got some valuable time with senior editors who would teach you how to delve deep into the art of writing. By the time I was through with my degree and internship, I was no longer mourning the loss of my elite college. All that mattered was the learning and the way it can be leveraged.
Don't Stop Growing – Learn More:
Like it or not, we are a part of the rapidly growing gig economy where employees are equal to vendors. So skills need to be upgraded and tweaked as per the market needs or one may lose relevance. At best, it will be a roller-coaster ride in a ruthless market and your knowledge alone can help you survive the turmoil. So keep your ear to the ground, listen carefully to your customers (yes, even your employer is your customer) and network well. It will help you identify opportunities and reinvent yourself accordingly. Staying prepared is the best way to fight contingencies.
Give Yourself The Next Chance – You Deserve It:
Let's not deny it– we are bound to fail a lot. And that's not because we are not good enough. Of course the naysayers will tell you otherwise but there are many reasons that can lead to dysfunction – right from downsizing to business dynamics to discord. And the worst is, it often strikes swiftly when we are least expecting it. At that time it hurts overmuch, but don't let go of your self-worth. "You are worth every bit you trust yourself to be. This is just an unfortunate incident that you need to get over and put behind you," one VP (HR) told me when I was out of a job. Give yourself some time to recover from the shock and sadness, but don't dwell on it forever. After all, a new life, new people and new experience are awaiting you just across the threshold.
Rough It – It Won't Be A Cakewalk:
But then, what is? Nothing can happen without passion and efforts. If you are in love with your work, don't quit. They say life is all about timing and it is kind of lonely when you are left behind while your peers move on. Robert Cormier once said, "Don't miss the bus, boy. You're missing a lot of things in the world, better not miss that bus." But then, timing things wrong is not the worst thing to happen in life. Take a deep breath and gather strength. That's right. As CV Pillay says, you are now ready to chase down your victory like it's the last bus of the night.