"Check – it out" is the most commonly used slang for over a decade now and it is not limited to any demographics, across the globe. While the phrase 'Check – it out' means the obvious, 'Try this out or have a look at a specific place/song/movie/dress/person' so on and so forth, for the majority, it means 'checking something off, of my list' for me. Checklists have a great significance in my life. As I share my experience with you today, you may also find out why you all must get habitual of making a lot of Checklists to make your life easy and fun.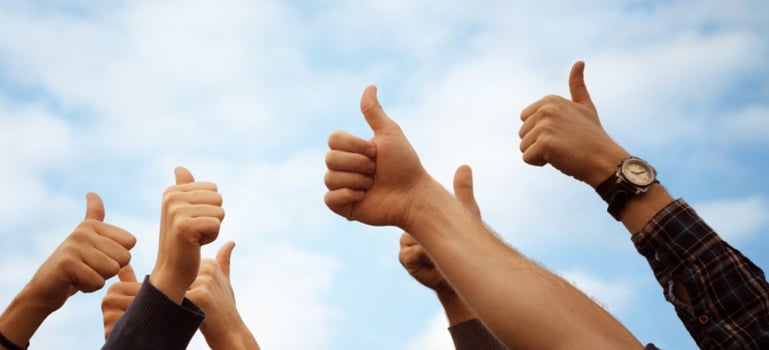 How Could I Forget?
Remember that one time you went on a camping trip and you were cursing yourself for forgetting your hand torch back at home and not packing a mosquito repellent? Or that one time you went shopping specifically to buy matching earrings for your dress and got carried away & bought a whole lot of other things but those earrings for your evening outing? And the worse one is when you update your boss on everything that you were supposed to do but forget that one thing which was definitely pointed by your boss to be closed on priority? Well, well. 'To err is human & to forgive is divine', very rightly said by Alexander Pope. We are humans and we tend to forget things, so no big deal! There's so much to do, so much to remember, all the time and we stress our brain cells out. Thus, we become forgetful of things. Sometimes, these are tiny things which aren't that important but at some occasions, things that we forget have repercussions, not necessarily serious ones but they're there. It is advisable to have almonds to have a sharp memory and then there's my way. A simple and fun way to get a grip on life with those tiny important things. Yes, you got that right; it's a 'Checklist'.
A check list can be a savior in more than one way. You can make checklists/to-do lists/set reminders etc. on the basis of the situation you're in. Let's not go to the most common 'Shopping list' example and take a daily life situation instead.
A lot of us have been told to have ample amount of water and keep ourselves hydrated and we take oaths for the same. Don't we? One day later, we're back to pavilion. How nice would it be to get a reminder every hour to have a glass of water? We can set reminders or put up note on our work station that reads 'Have a glass of water, NOW' to ensure we get adequate amount of water, daily. There are numerous other occasions where checklists or other forms of written accounting will cause a great deal of help and make us efficient. Instances like when we're going travelling; grocery shopping; task lists at office; things to do over the weekend; people to meet; calls to return; accounting expenses or even 5 year goals etc. etc. The list goes on. I can't vouch for others but I hate being in a situation where I feel 'helpless' or 'in need of something important' on the day or moment I've been looking forward to be in, for so long. I would also like to highlight that making checklists is a lot of fun too & trust me when I say this, the satisfaction of ticking things that are done along the way is an under rated pleasure.
Tick Like A Boss!
Being in control (however small that share of control is) of your life is a very challenging yet an enticing feeling, at the same time. Checklist is a tried and tested aid to self discipline yourself and add to your professionalism. Let's look at a corporate office scenario. In my experience while working with one of the world's renowned Global Communications firm, I learnt that making a task list just before getting down to work is what actually helped me the most to perform and deliver as a diligent resource. I would never forget those top priority closures; no slip ups on those 1 minute super-visionary tasks; no one ever had to follow up with me and I on the other hand could seek an update from other team members on all on-going tasks. Time is money and I wouldn't ever miss deadlines, credits: task list. It just made my life easier and simpler. I recommend each one of you to try it out, either with the help of an app, (I use 'Notes' available at Play Store) or just pick up the pen & paper, make that list and start ticking things off of it, as and when closed.
Benefits Of Checklists
Many of us have repetitive tasks to complete. Often we find that if we don't have any guidance, we may forget certain steps in a process. Sometimes, even with simple steps involved, we can get distracted and forget one or more of the required steps. A check list can be beneficial in n number of ways. Take a look at these:
Organization: Checklists can help us stay more organized by assuring we don't skip any steps in a process. They are easy to use and effective. A to-do list is a special form of a checklist that helps you become a "Master of Time." The to-do list allows you to schedule activities and not let anything "fall between the cracks."
Motivation: Checklists motivate us to take action and complete tasks. Since checklists can make us more successful, it becomes a virtuous circle where we are motivated to accomplish more due to the positive results.
Productivity: By having checklists you can complete repetitive tasks more quickly and efficiently, and with fewer mistakes. This gives you more time in the day and assures fewer "fire drills." You become more productive and accomplish more each day.
Delegation: By breaking down tasks into specific tasks, checklists give us more confidence when delegating activities. When we are more comfortable that tasks will be done correctly, we delegate more and become significantly more productive.
As someone who is a Pro Checklist person, I must share one of my all time check lists with you all. Here's a basic travel check list and some useful tips for all. Next time you're planning a trip, keep these handy and personalize it.
Travel Tips:
Always pack light – No you don't need to carry 3 extra outfits for emergency and your entire jewellery collection.
Carry a short back pack/sling bag which will always be with you – Keep this bag handy and keep all your essentials in this one. Who wants to dig in the big bag for a lip balm right? Keep some change money; water bottle; lip balm; ID etc.
First Aid Kit – No matter how short or long a trip is, always carry a first aid kit with basic medical aid like Band – aids; Dettol; Antiseptic cream; Cotton; Small Gauge roll; Scissors; OTC medicines for stomach ache/head ache etc.
Keep your money in two places – Don't keep all your cash in your hand purse/wallet. Keep some for the travel journey and rest in a safe/hidden pocket of your travel bag. If ever you lose your wallet, you haven't burnt a hole in your pocket as rest of your cash is still safe.
Always keep your phones charged and your folks informed about the destination/your travel companions – In case of an emergency, you should not be in a movie like situation where your phone is dead and no one can reach you.
Interact with new people but don't trust anyone blindly – It's good to meet new people and make friends but always take a judgement call before taking a walk alone with a stranger or trying out their snacks
Travel Checklist
(For a weekend getaway/short beach vacation/hill station outing)
Snacks/Munchies + Water
3 pairs of clothes + one extra outfit + something for a weather change
Small towel
Napkin/Tissue paper/Wet Wipes
First Aid kit
Sun screen lotion + Sun glasses
Toiletries
Power Bank + Torch
Mobile + Charger
Wallet + Ids
Footwear
Hope this piece of advice will bring some method to the madness and help you take charge of things. So what's stopping you now? Go make your own and start 'Checking out'!
Try out this website to get started.