One evening while preparing a routine evening meal, an image flashed in my head and disappeared. In a vision that didn't last more than a micro second, I saw my son – my only child who was five or six at the time – with his temple covered in blood. He was away playing at the time.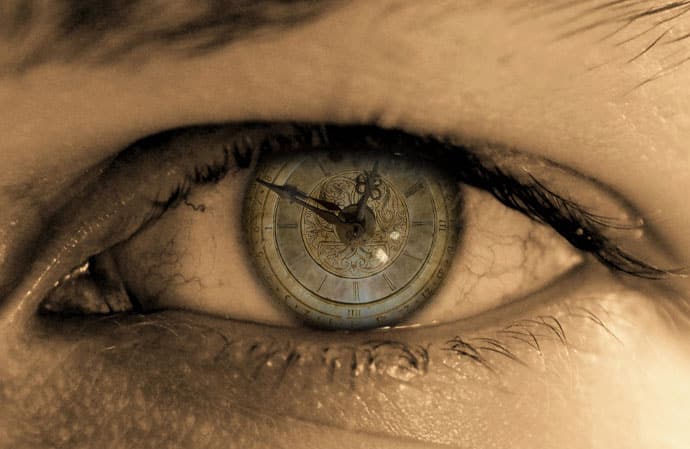 While I am still trying to make sense of what I just saw, the doorbell rings and I find another 6-year-old at the door, panting from running up four flights of stairs to tell me that my child has hurt himself at the swings.
I run downstairs to find him bleeding at the exact same spot as I had seen. 
A Premonition?
In parapsychology, they call it Premonition. Sighting a future event while you are awake. A concept that mainstream science does not believe for it cannot be explained by fundamental principles of Science. Even mainstream psychiatry regards premonitions as hallucinations.
Close to seven years have passed since the incident. After replaying it several times in my head, at times I wonder if what I experienced was really a premonition. The fact that I was informed about his injury within 5-10 minutes compels me to believe that I had the visual at the exact moment when he got hurt.
We cannot call that a pre-monition. What can we call it then?
An inexplicable connection that binds us mothers with the lives born out of us? Or an invisible telepathic wave that runs between a mother and her child and follows him (or her) wherever he goes, for the rest of his life?
Sounds like a beautiful, almost divine explanation. However I have difficulty accepting it as it alienates the other parent, the father. If at all there is a larger force at play, I would like to believe that it does not favor us mothers while doling out out-of-this-world experiences.
Are there fathers out there who have had such experiences? Do you know one?
What Research Says
If you grew up in the 90's, you would probably remember the movie 100 days starring Ms. Madhuri Dixit. The storyline revolved around the lead character's fascinating ability to foresee future events (most of them tragic!). That was the first time I learnt about Premonitions.
Although modern medicine has its reason to not believe that an individual can sight a future event, there is no dearth of evidences on Premonitions. A 2012 analysis published in Frontiers in Perception Science supports the possibility of our ability to sense the future.
A very famous premonition is of Sir Abraham Lincoln dreaming about his death a few days before his assassination. There have been several reported cases of family members of 9/11 victims sensing something bad was about to happen. Closer home, Sri Sri Ravi Shankar foresaw Prime Minister Indira Gandhi's death during a brief meeting in 1984, the year of her assassination.
In his book The Power of Premonitions (2009), American Physician, Lecturer and Author Dr. Larry Dossey covers hundreds of documented real life cases, lab studies and supporting evidences on premonition. Dr. Dossey has authored 12 books on the role of consciousness and spirituality in human health.
Another Theory
Being one who over-worries about the safety of loved ones, at times I have wondered if this sighting was just a coincidence – imagining my child getting hurt while playing alone, and it actually happening at the same time. Like they say, think the worst and it may come true.
But then why did he have blood at the exact same spot as I had seen?
Why did it flash in my head at almost the same moment as it was happening?
For some things, there are no definitive answers. Perhaps this is one of them. The only truth for me as a mother and as a layperson is that this experience was real.
It is something to be grateful, don't you think..that Nature loves us enough to awe us with little miracles from time to time. Yet it also knows to keep us grounded so we don't start considering ourselves extraordinary. Perhaps that is why I have never had such an experience again.
But then, who knows what's lying around the corner!
image source: enusnaobcasach.wordpress.com